Business
University of Northern Iowa and DMACC announce articulation agreement; new hybrid accounting program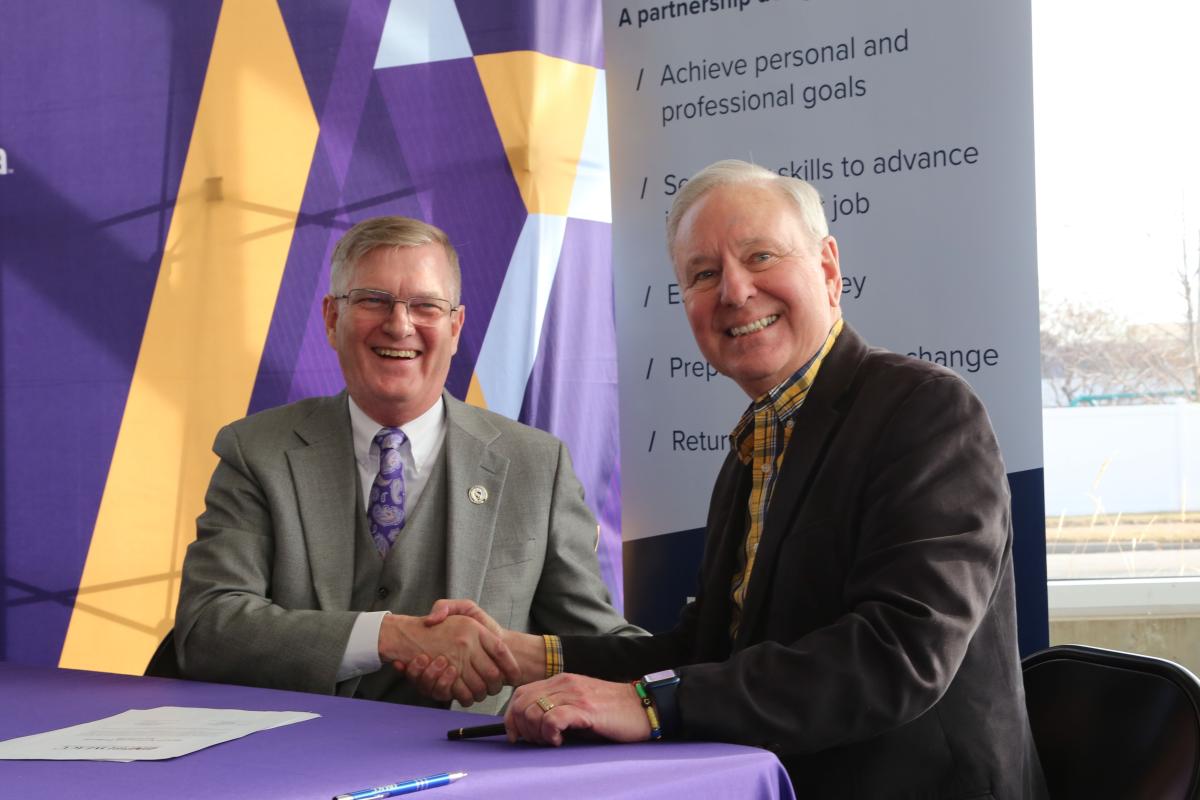 DES MOINES, Iowa – Today the University of Northern Iowa (UNI) and Des Moines Area Community College (DMACC) formally announced an articulation agreement in alignment with the UNI@DMACC partnership and UNI's recent expansion of its hybrid Bachelor of Arts (BA) in Accounting program in the College of Business. 
The hybrid accounting BA program provides place-bound adult learners with the convenience of online courses, coupled with in-person evening accounting courses at DMACC's Urban Campus in downtown Des Moines. Today the institutions are celebrating the formal agreement that allows graduates with an associate's degree a pathway toward the completion of a UNI bachelor's degree. It's the first program in the UNI@DMACC partnership to offer a hybrid program with in-person courses at DMACC.
"We're excited to launch this flexible and accessible option for students in the Des Moines area to further their pursuit of a bachelor's degree," said UNI President Mark A. Nook. "Today, there are six times more job openings in accounting than qualified accounting graduates. It's through this partnership that UNI continues to meet Iowa's workforce demands."
"Our accounting program has been an innovator and leader in the industry for decades, and it's with great enthusiasm that we bring our tradition of excellence to Des Moines through this partnership," said UNI College of Business Dean Leslie Wilson. "Iowa is experiencing a severe shortage of accounting professionals, and I applaud the willingness of our accounting department to pursue new avenues like this hybrid program to serve Iowa."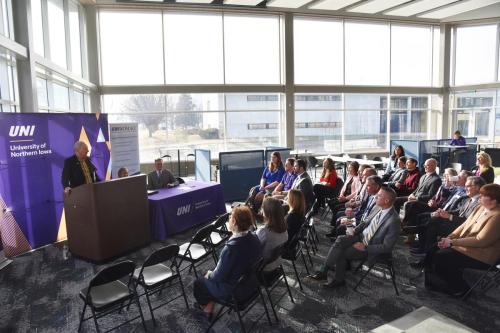 "When we launched UNI@DMACC in 2019, we spoke about the need for collaboration between our two outstanding institutions right here in Des Moines," said Rob Denson, President of DMACC. "I'd like to encourage our DMACC accounting students and any prospective students to start at DMACC and consider completing their hybrid bachelor's degree through the UNI@DMACC program. We are proud to offer students another excellent option for achieving their educational and career goals in Iowa."
More information about UNI's hybrid BA accounting program is available at online.uni.edu/accounting. Individuals interested in learning more about the program are encouraged to attend a 30-minute informational webinar on January 11 or January 25. Topics covered will include the program overview and course sequence, delivery methods and scholarships, as well as next steps and the application process.
More information about UNI@DMACC can be found online at belong.uni.edu/dmacc.
News of the program has been well received.
"Greater access to education at every level is a good thing," said State Auditor Rob Sand. "This partnership provides accounting students with increased opportunities to learn and earn their degrees, which in time should help ease the nationwide shortage of accountants and auditors."