Business
The University of Northern Iowa presents at workshops for metal casting professionals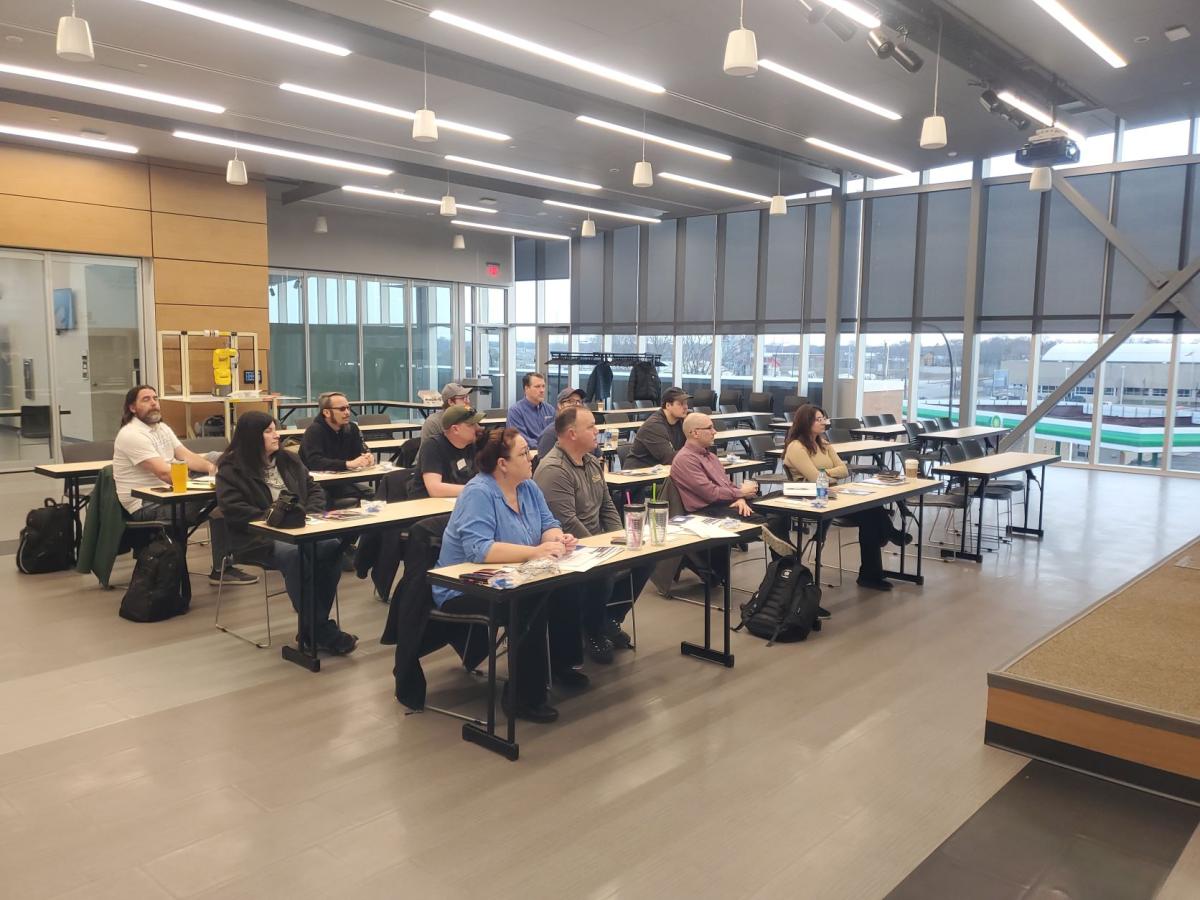 CEDAR FALLS, Iowa - In late March, the University of Northern Iowa Foundry 4.0 Center presented a demonstration for metal casters. The four-day, hands-on workshop was presented in partnership between Hawkeye Community College and the Non-Ferrous Founders Society (NFFS), and sponsored by the Defense Logistics Agency through funding from the National Center for Defense Manufacturing and Machining (NCDMM). 
Taught in the Van G. Miller Adult Learning Center at Hawkeye's Waterloo campus, the events concluded with a demonstration of computer aided programming and robotic casting finishing at the University of Northern Iowa's Foundry 4.0 Center. Padgett Technologies, a commercial robot integrator, was available to answer questions, along with members of UNI's Advance Iowa team to provide business case assistance. For those not able to travel to Waterloo, a set of eight video workshop presentations have been made available. 
This is the first of several cost-effective educational workshops planned for the metal casting industry including computer aided manufacturing to speed and simplify casting finishing using robots. Additional workshops are being developed to address the Internet of Things and computer data acquisition. 
The university is seeking additional partners in bringing Manufacturing 4.0 technology to the industry. 
To learn more, please visit mcc.uni.edu.