Business
Vermeer named Founding Family of University of Northern Iowa Family Business Center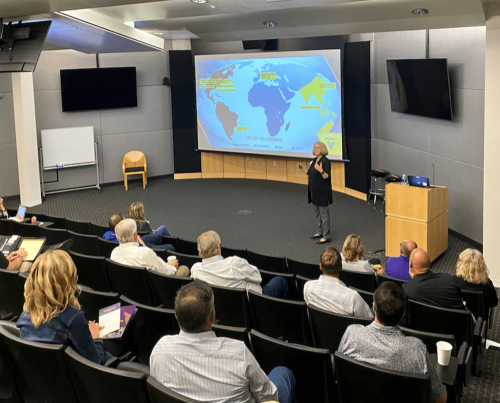 Vermeer Corporation is the newest Founding Family of the University of Northern Iowa Family Business Center (UNI FBC).
Headquartered in Pella, Iowa, Vermeer is an international company in its third generation of leadership and has over 75 family members. As a Founding Family, the industrial and agricultural equipment manufacturing company will provide resources to the UNI FBC and has exclusive access to the center's resources.
"We are grateful for Mary Andringa, Heidi Vermeer-Quist and the entire Vermeer family for their support," said Dan Beenken, director of UNI FBC. "They have been on the ground with us leading peer groups and lending their expertise since our program launched in 2018, and we're excited to recognize them with the formal title of Founding Family."
"For decades, the Vermeer family has been focused on how to operate in a way that honors our legacy while driving progress for a strong future," said Vermeer Corporation president and CEO Jason Andringa. "Connecting with fellow family-owned businesses and partnering with the UNI FBC are important ways to learn from each other and ultimately drive a stronger business landscape across the state of Iowa."
The UNI Family Business Center is a program of the Business & Community Services Department in the University of Northern Iowa's College of Business and offers a comprehensive suite of programs and services to Iowa's family-owned companies. The FBC provides consulting, peer learning, events and networking opportunities to family-owned businesses throughout Iowa and beyond.
Learn more about the UNI FBC at unifamilybusinesscenter.com.