Business
What Can You Do With a Finance Degree?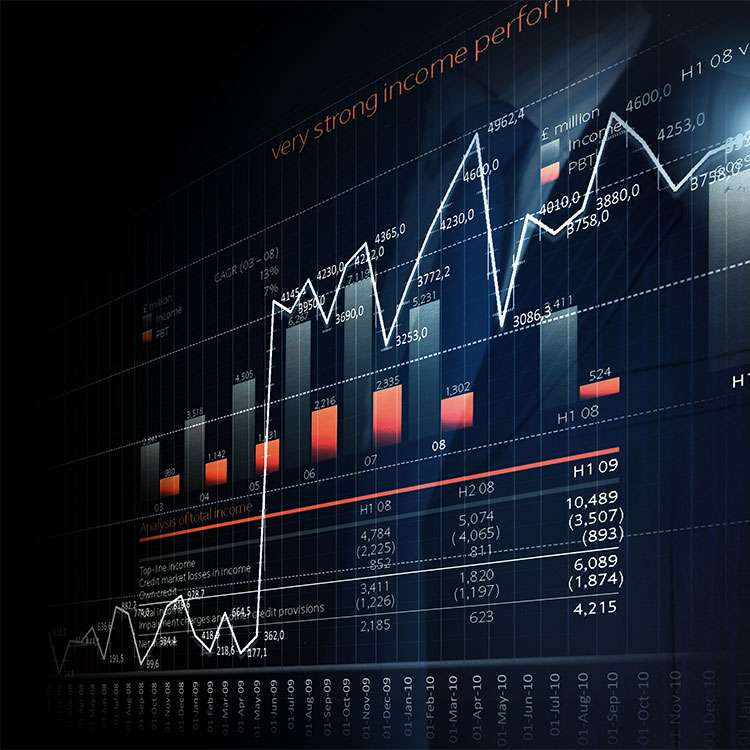 Finance majors can find work in a variety of industries including the private sector, the public sector and non-profits.
Finance is one of the most popular degrees across business schools, and it's no secret why. Studying finance can often lead to lucrative careers, which are in high demand. Employment in business and finance occupations are expected to rise by 5% from 2019 to 2029, according to the U.S. Bureau of Labor Statistics.
Those who enjoy planning and are skilled at analyzing data may find finance to be the perfect career. Finance is a stable profession that is more relevant today than ever. It is at the heart of our economy, and finance jobs can be found in every industry and every city, making a safe and stable career choice
Types of Finance Jobs
In general, there are three types of finance careers: personal finance, corporate finance, and investments. Regardless of the industry, finance is a term that refers to the activities associated with cash flows, financing, investments, and capital markets. Overall these activities focus on the inflow and outflow of money and the growth of assets. 
Personal finance focuses on individuals and strategies focused on their goals based on their earnings. This commonly includes retirement planning but also includes mortgages, tax planning, and estate planning. 

Corporate finance is centered around the activities of running a business. Those working in this sector analyze what projects need funding and growth opportunities associated with the projects. It also includes raising capital by offering stocks, bonds, and initial public offerings (IPO). 

Investments focuses on the analysis of securities, buying and selling financial assets, and the management of portfolios.
Here are four careers perfect for finance majors. 
Average salaries from Payscale.com. 
Financial Analyst 
2021 average salary: $62,016 
A common entry-level route for finance graduates, a financial analyst works for investment companies, insurance companies, consulting firms, and other corporate entities. They help prepare financial reports, projections, and analysis for decision-makers. People in this role also are responsible for keeping an eye on overall markets, industry trends, and company fundamentals. The goal of a financial analyst is to recommend a course of action for investments while reducing costs and improving performance. 
Financial Adviser 
2021 average salary: $60,254 
You can make money by helping people make money. It doesn't get better than that. Financial advisers often work 1-on-1 with clients, assisting them with making smart money decisions, particularly long-term investing for retirement or college. A big plus of financial advising is the opportunity for self-employment. According to the U.S. News and World Report, a quarter of financial advisers are self-employed. You can also earn a Certified Financial Planner (CFP) designation to become more of an expert in the profession and increase your earning power. 
Credit Analyst
2021 average salary: $48,710 
Primarily working at banks or financial institutions, credit analysts, also called loan officers, review loan applications and determine whether applicants—businesses or individuals — should receive funding. The loan types are oftentimes of the mortgage, commercial, or consumer varieties. There might be a 1-on-1 aspect of this job, as officers can meet with applicants personally to recommend types of loans or review financial information in person. 
Investment Analyst
2021 average salary: $48,710 
Investment analysts use their expertise to review and analyze financial and investment information, using their analysis skills to make investment recommendations (buy/sell/hold) for various financial securities.  Companies employing investment analysts include insurance companies, asset management firms, and financial institutions, among others.
A finance degree is a stable option for those who enjoy analyzing data. 
Finance is an established profession that is more relevant today than ever. This makes it an attractive choice for those who enjoy planning and are skilled at analyzing data. If you're interested in a finance degree, consider the University of Northern Iowa's top-ranked business college. Our dedicated faculty and staff are happy to help guide you on your way toward securing your dream job in finance!
As Iowa's only regional comprehensive university, we are designed to provide critical coursework with real, practical fieldwork. 
Real, relevant academic excellence for a world that expects future-ready graduates.
94% of UNI grads find success within six months of graduation.
 
UNI has the only CFP board registered program offered by a business college in Iowa.
 
UNI provides three unique career tracks for finance majors.
 
UNI is ranked a top regional public university by U.S. News & World Report.