Business
What Can You Do with a Management Information Systems Degree?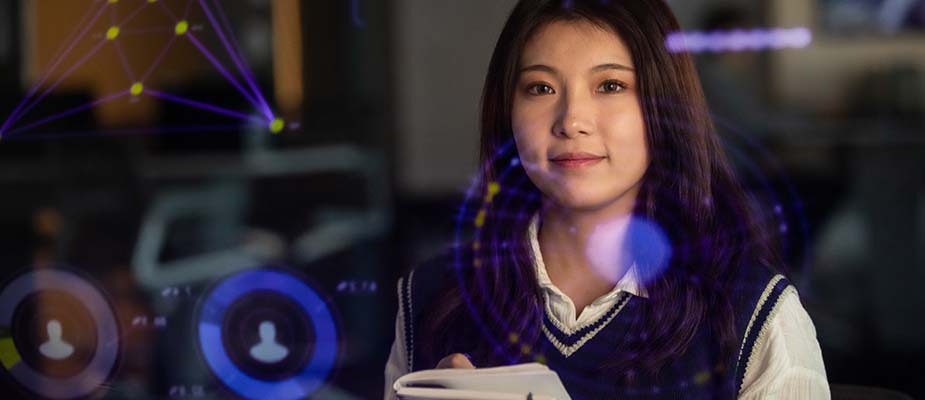 In today's business climate—which is ever-increasingly digital—a background in management information systems (MIS) is crucial for any organization. As you might have guessed, this career is expected to grow even more over the next decade as businesses become more technology-focused. According to the U.S. Bureau of Labor Statistics, positions in MIS are expected to increase 12% by 2026. And because demand is so high for this type of background, median salaries are above average compared to other college majors. If you're interested in an MIS career, here are a few jobs to consider.
What is Management Information Systems
MIS professionals help organizations meet business goals by forming a bridge between business professionals and technical professionals. Those in this field use technology to help people and organizations. This is often done by aligning people, processes technology and organizations, to maximize efficiency. Many people mistake writing code or computer programming with MIS. While these skills are important, many in this profession do not utilize them. Instead, the focus is on connecting the gaps through teamwork, customer service, project management, and leadership. 
Average salaries from Payscale.com.
Database Administrator 
2021 average salary: $73,407
With more data comes the need to organize that data. A database administrator's role is just that, to create and organize systems to store and secure data. Other duties include data migration, security, troubleshooting and backup. 
Business Systems Analyst 
2021 average salary: $70,424 
This position combines a technical background with business. People in this role will examine an organization's software programs and business strategies to help them maximize productivity and communication. 
Simply put, a business systems analyst serves as a bridge between both business-minded divisions and information technology divisions, using large sets of data and computer skills as guides. 
Web Developer 
2021 average salary: $60,361 
Functional and clean websites are a must for any organization. Web developers collect and create web content to ensure the best user experience and performance. This includes creating content, basic coding, content management and more. Most likely, someone in this position will possess a basic understanding of a digital coding language (common ones include Javascript, CSS and HTML) as well as knowledge of the front and back end of websites. 
Information Technology Specialist
2021 average salary: $58,413
To ensure software and hardware are running properly, organizations employ information technology technicians and specialists. Job duties include installing and supporting computers and phones, fixing network issues, setting up and maintaining email accounts and more—essentially monitoring day-to-day technology activities. 
Information Systems Careers Are on the Rise
MIS is an exciting, fast-paced career with many options. It's the perfect choice for those looking to be in technology and business! It's a career with many options, which has led to its rapid growth over recent years. Consider getting a management information systems degree at UNI's top-ranked business school today. 
As Iowa's only regional comprehensive university, we are designed to provide critical coursework with real, practical fieldwork. 
Real, relevant academic excellence for a world that expects future-ready graduates.
94% of UNI grads find success within six months of graduation.
 
UNI Business is accredited by the Association to Advance Collegiate Schools of Business (AASCB).
 
UNI graduates more CPAs than anywhere in Iowa.
 
UNI is ranked a top regional public university by U.S. News & World Report.