Campus & Community
Back to school: Returning UNI students share advice with new Panthers
The University of Northern Iowa is once again bustling with life as students return to campus, settle into dorms, houses and apartments and start their first full week of classes. For new students — whether they be freshmen or transferring juniors — so many new people, places and experiences can be a bit overwhelming, but those who have been at UNI for a few years have some great advice to offer.
What advice do you wish you were given when you first started at UNI?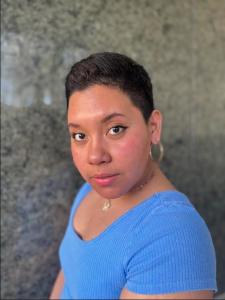 Julie Matta, 20, Theatre Performance major
"I think one of the biggest lessons I've learned while I've been at UNI is to take care of myself. You know, I like to keep busy, my classes keep me busy and theatre keeps me busy with auditions and rehearsals and performances — it's easy to get lost in that. It's easy to forget to take care of yourself. It's easy to stay up too late and not get enough sleep or to say yes to another meeting or to lose track of the day and realize that it's 3 p.m. and I haven't eaten. I had to learn that it's ok to say no — it's okay to rest, it's okay to have fun, it's okay to eat. You don't have to try to squeeze in another meeting or another thing."

Kylie Schueller, 21, Interior Design major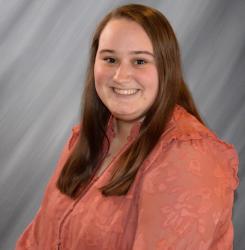 "Two things come to mind. One is that I am a strong advocate when it comes to joining student clubs or organizations and if there is a club that is related to your major, you need to be in it."
"Building personal relationships with professors and faculty within your major is also really important. I feel like that's been a huge benefit and like I was setting myself up for success with those relationships because not only was I more comfortable going to my professors when I was struggling with something, but I feel like your professors will be more willing to go to bat and work harder to help you, because they know you and they know you're working hard."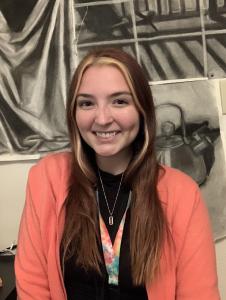 Mackenzie Wisneski, 21, TESOL Teaching major
"For me, the thing that has made me feel so confident in my education and experiences at UNI is realizing that this is my college experience and a majority of people here want me to succeed — they want me to go far, and they want to help me make it and that is exactly what I needed in terms of pursuing my own unique path"
"Really, my biggest advice is to just go for it. Tell somebody about your plans or ideas. Ask your professors about their research, or whatever, ask them about their dog, just make those connections and keep it going. Get out there and meet people, network, take that trip, study abroad, make this your own experience. That is the catalyst to your own individual success. This is your time, so take that stage and make it yours."
Tristen Prouse, 18, Economics major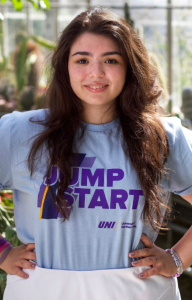 "Ask a question. It might be a little intimidating, but on the very first day or week of class, ask a question or introduce yourself to your professor. Putting yourself out there, meeting new people, or trying something new can feel really vulnerable and scary — especially when you walk into a class being held in a large lecture hall with lots of students — but I kind of live my life by the motto, 'If it scares you and excites you at the same time, you should probably do it.' And, I think once I introduced myself to my professors, it broke down that initial communication barrier and made it easier for me to approach that professor again or stop by their office hours and ask for help."
The same goes for your advisors, she said. 
Prouse also advocated talking to fellow students in their majors to get feedback on professors — their teaching style, how they test, what their assignments might look like — so you can make informed choices when choosing which classes to take.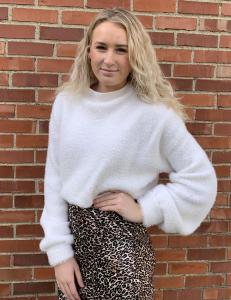 Kelsey Koch, 21, Physical Education Teaching major
"One of the things that I think is important for new students to know is that it is okay if you don't know what you want to do — don't be afraid of not knowing. I thought I had to know right away what I wanted to do when I started at UNI, but I have since changed directions and switched majors three times and I am still going to graduate in four years, which isn't always the story for everyone, but it has worked out well for me. So if something doesn't feel right, or you realize you want to do or study something else, make the change. College is the place where you can make those changes and really explore your options."
Erin Smith, 21, Interior Design major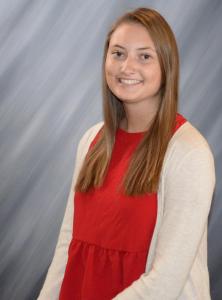 "One thing that I think is really important is to get involved with student groups or student organizations — especially if there is a club or group related to your major. I am president of the Student Interior Designers of Northern Iowa student group, and it's been a really great opportunity for me to network and meet people and connect with other interior design students or interior design professionals outside of UNI."
Smith had two other tips for incoming students:
"Check out the UNI greenhouse on campus because it is gorgeous and it has seating so you can just sit there and take it all in. It's a great place to go for some quiet refuge. And, I don't know if anyone needs to know this, but I'm just going to put it out there — if you go to the Piazza dining center, you have to try a pizza with mashed potatoes on top. It's so good. I had to share."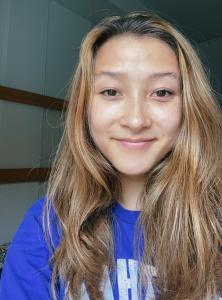 Ashley Czipar, 19, Communication Sciences and Disorders major
"You have to find that balance between making sure you are dedicating enough time to your classes and studies and then having fun and hanging with your friends outside of class. It will take some trial and error, but figure out what works for you — what kind of study environment you need, when your brain seems to work and absorb information best and whether you do better studying alone or in a group."
Czipar said there is an area with desks overlooking Maucker Union on the second floor of the library that has become one of her favorite study spots, as it is mostly quiet, has a printer nearby and offers some good people watching when you need to give your brain a short break.