Campus & Community
Bells are ringing again in the Campanile!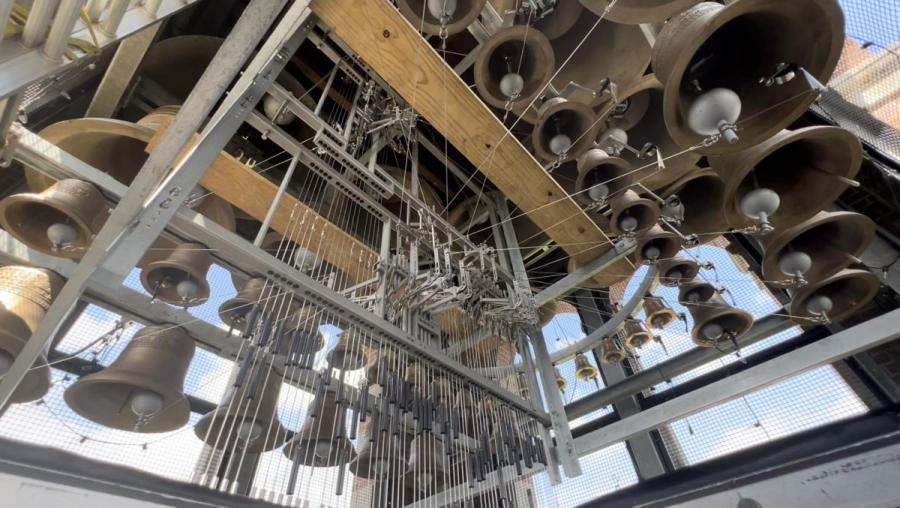 Just in time for this weekend's commencement ceremonies, the bells at the University of Northern Iowa are ringing again!  Graduating students, families and visitors to campus were greeted with a special treat Friday afternoon as members from the UNI School of Music and Guild of Carillonneurs took the newly updated instrument for a test drive, serenading the area with music for nearly and hour and a half.
Crews from The Verdin Co. made the final connections and spent several hours balancing the carillon on Friday morning. 
Some of the first songs to ring out across campus included themes from the Disney/Pixar film "Up", "2001: A Space Odyssey," "The Imperial March" from Star Wars, the glee club favorite "Sing Your Way Home," "Here Comes the Sun" by The Beatles, and the UNI fight song and alma mater.