Campus & Community
Carillon bells will return to UNI campus in May
Just months after the Homecoming celebration to kick off the restoration of UNI's iconic Campanile, the university is making plans for the Campanile bells to return to campus at the beginning of May. "The return of the bells to campus will be a great opportunity to celebrate UNI history and come together as a campus community," said Pete Moris, director of University Relations. "I know our colleagues across campus are looking forward to this opportunity!" 
While most of the University of Northern Iowa community will have to wait until May to see the shiny new Campanile bells, one student got a sneak peek. Emily Clouser, president of UNI's Guild of Carillonneurs, visited The Verdin Company, where work is underway in Cincinnati to restore our carillon bells and cast new bells.
"Probably one of the things I was most excited to see was the infrastructure our bells live on up in the belfry. That's a lot of the stuff we don't normally get to see from the view that we have. So it's really cool to see it in person, and get to walk right up to it."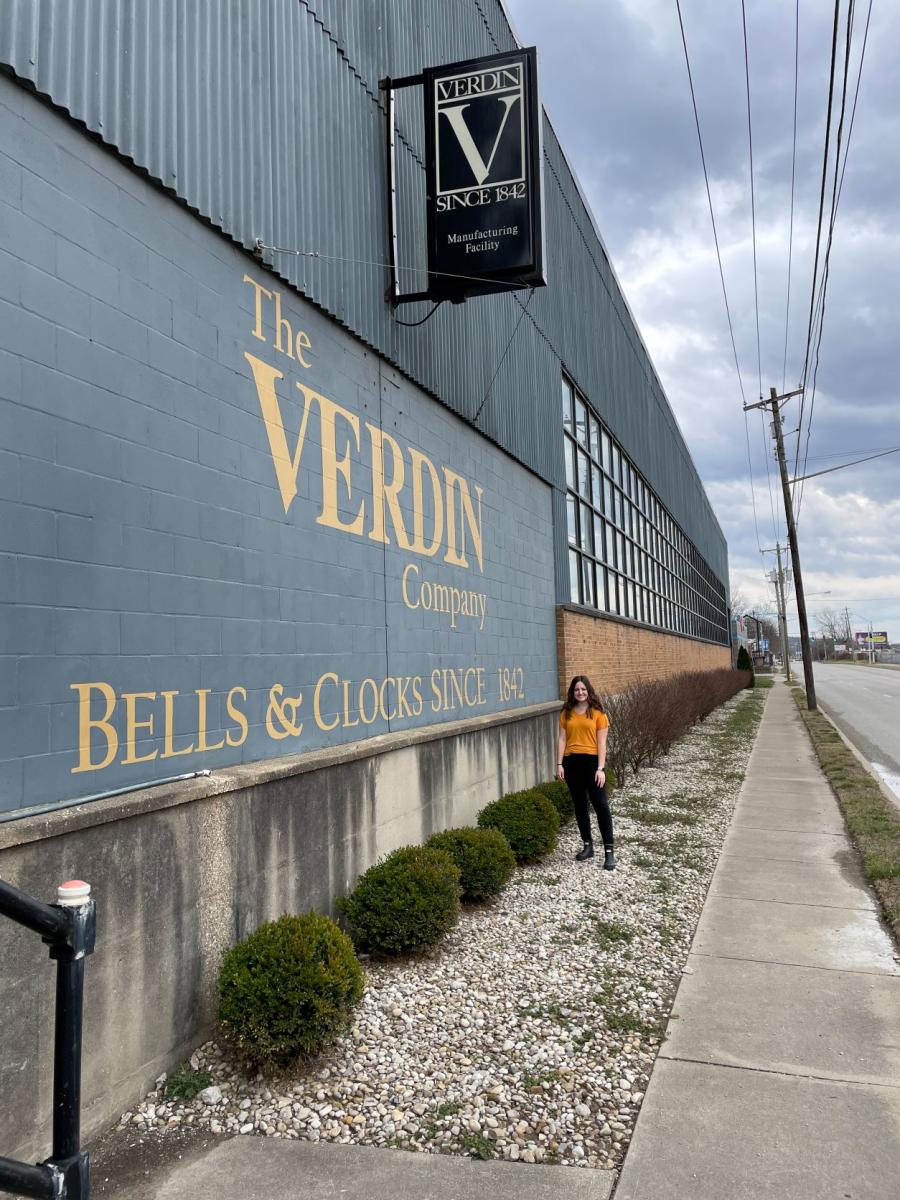 ‌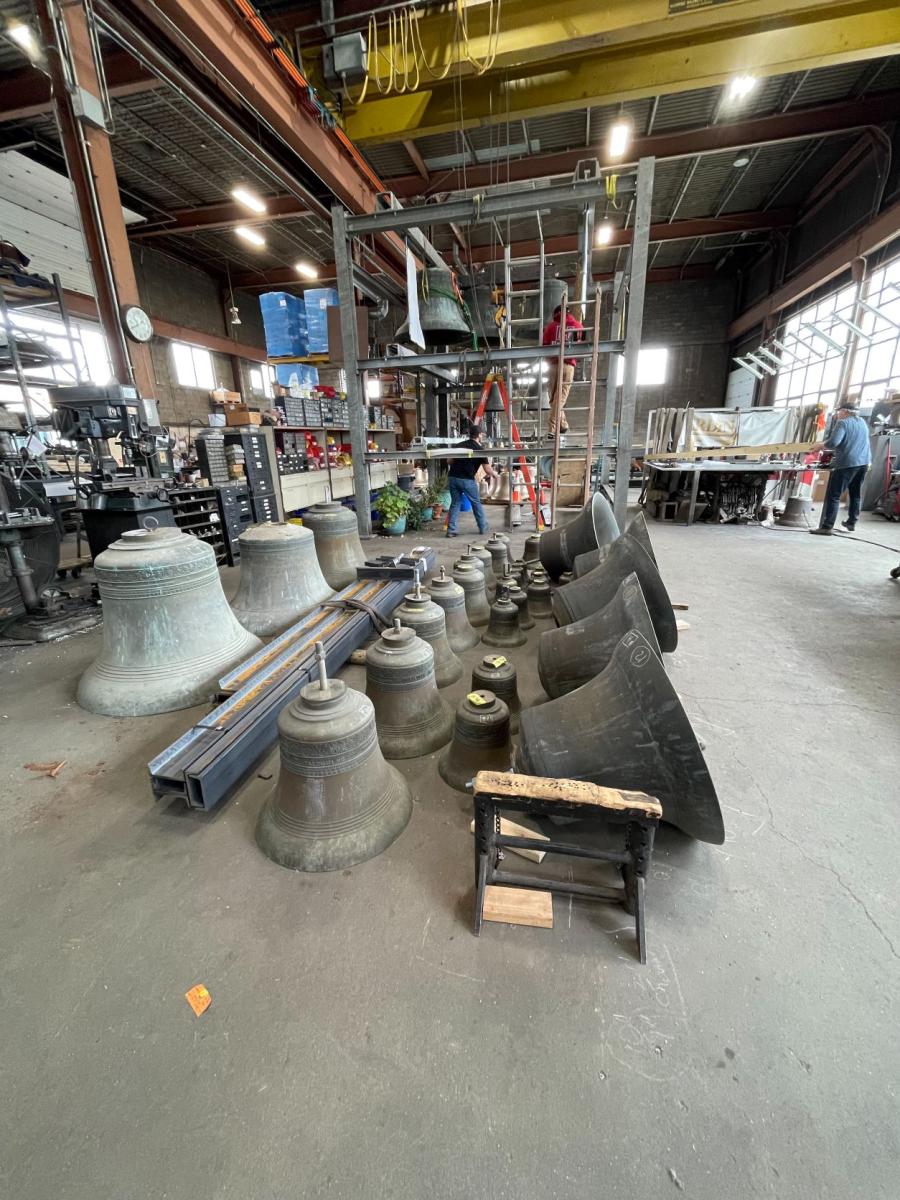 Clouser, who is a choral music education major from Waukee, led viewers on a tour of the shop through social media posts during her visit.
"It's super cool to see the new design they have for it," Clouser said. "They did reuse some of the beams we already had… but they had to repurpose and make some new ones so we have room for the new bells that we are getting!"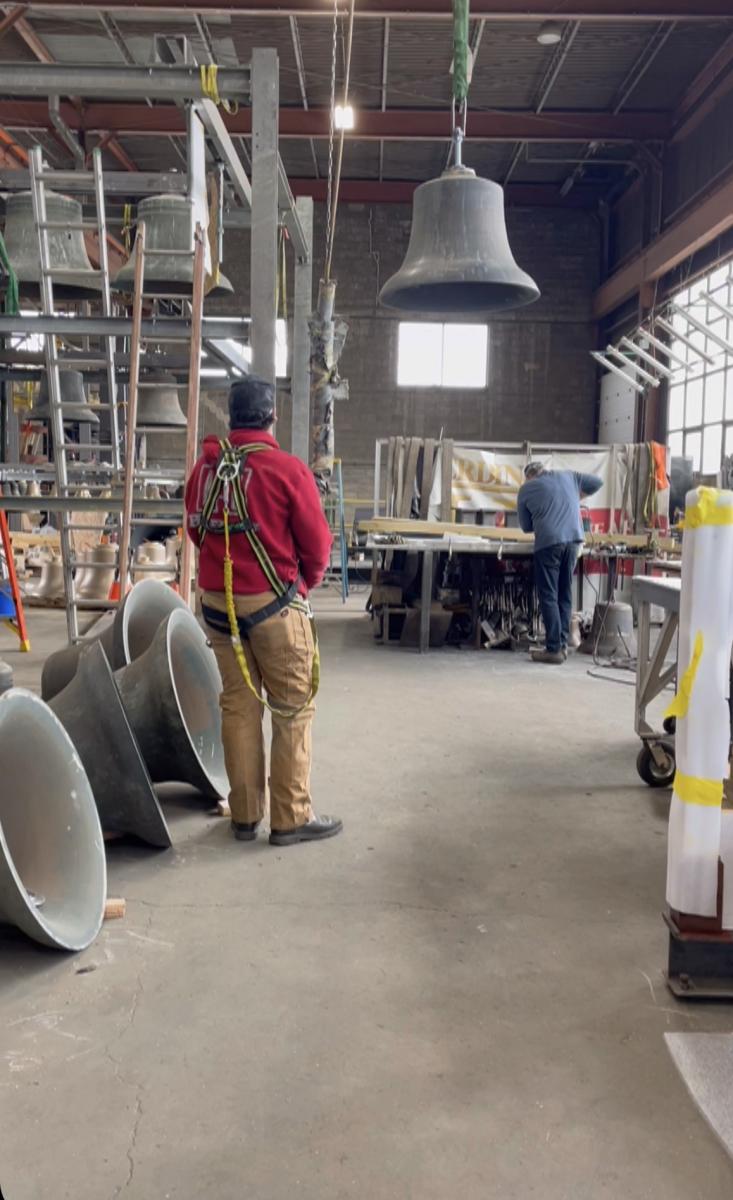 ‌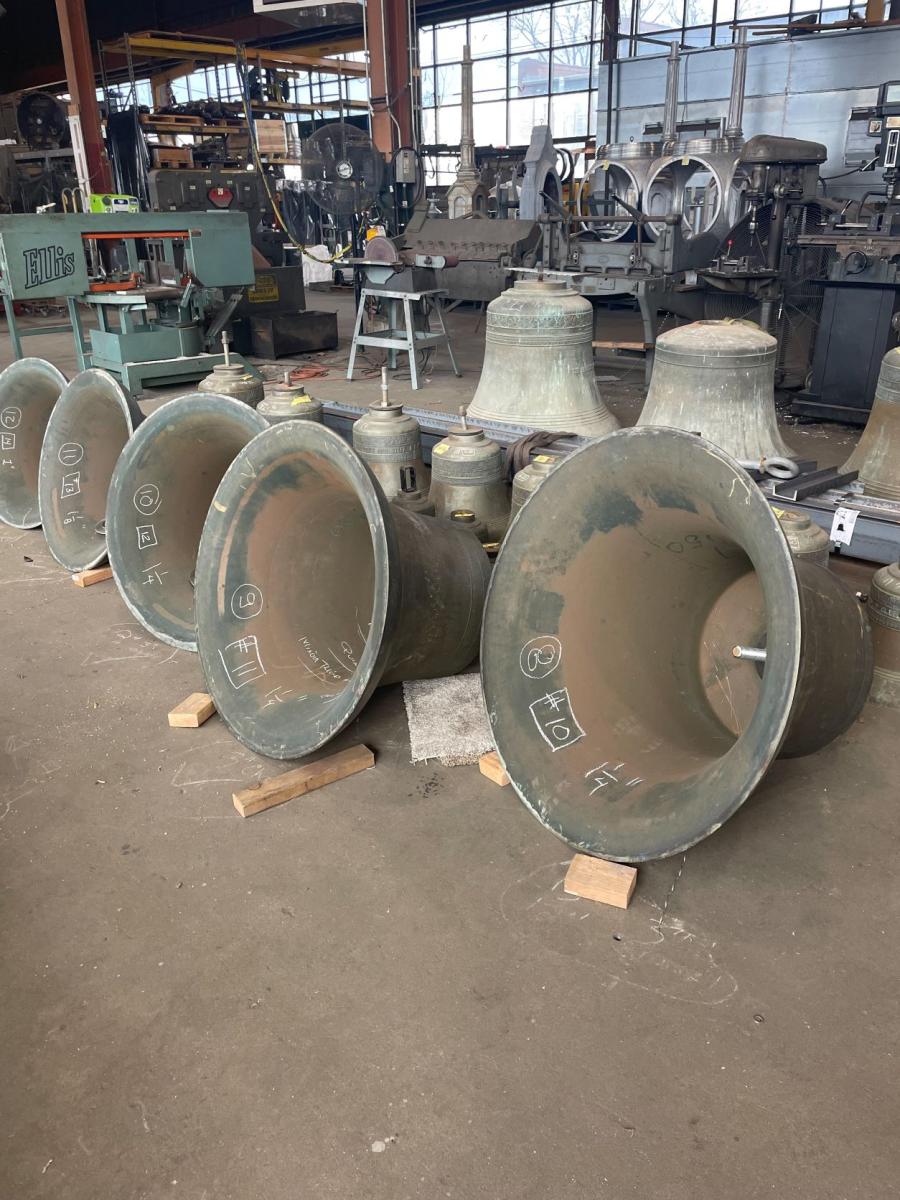 Once everything is all shined up and put in place, The Verdin Company will deconstruct it, put it on a truck and drive to Cedar Falls. "That's when they'll reconstruct it up in our belfry exactly like they had it out on the shop floor."
Clouser not only got the opportunity to see The Verdin Company work its magic — she also got to hear it by playing a little tune on the bells.
As a member of the Guild of Carilloneurs, Clouser is one of the few UNI students who will have the chance to play the carillon when The Verdin Company reinstall the bells in the Campanile this spring. The bells are expected back on campus beginning May 1.