Campus & Community
Dr. Stephanie Huffman named UNI associate V.P. of Strategic Initiatives and dean of Graduate College
CEDAR FALLS, Iowa – The University of Northern Iowa will welcome Dr. Stephanie Huffman as its associate vice president for Strategic Initiatives and dean of the Graduate College. She will begin her position on campus effective July 1, 2023.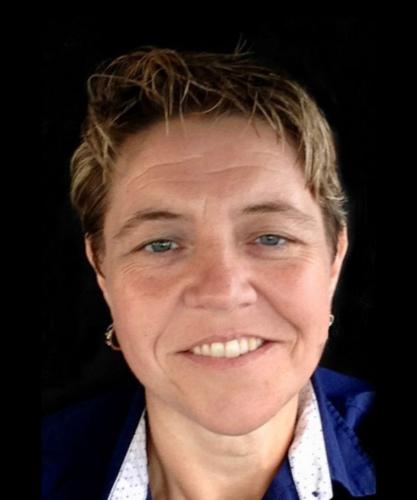 "Following a national search, we are extremely pleased Dr. Huffman will be joining us in this vital role at UNI," said Provost José Herrera. "Dr. Huffman possesses an extensive higher education background working in numerous capacities at both Missouri State University and the University of Central Arkansas. As our academic positioning at UNI continues to evolve, Dr. Huffman will serve in a key leadership role working with our Online and Distance Education, Office of Research and Sponsored Programs, as well as UNI's Graduate College." 
"I am beyond excited to accept this position at the University of Northern Iowa," said Dr. Huffman. "I appreciate the trust President Nook, Provost Herrera and the rest of the leadership team at UNI are placing in me. Along with so many of my peers, I have long admired the academic reputation of UNI from afar and feel fortunate to join an institution with such a vibrant history and mission. I'm looking forward to joining UNI and the greater Cedar Falls community." 
Dr. Huffman joins UNI owning more than two decades of experience working in higher education. She is currently serving at Missouri State University as a professor and head of the Reading, Foundations and Technology Department within the College of Education. Dr. Huffman previously worked as professor and program coordinator at the University of Central Arkansas in the Library Media and Information Technologies Graduate Program and Instructional Technology Graduate Program. She was also the director of distance learning for the University of Central Arkansas College of Education from 2007 to 2015.
Throughout her career, Dr. Huffman has shown extensive leadership in distance education and technology planning. During her time as director of distance learning, Dr. Huffman developed and implemented policy regarding distance learning for the College of Education and served on the Arkansas Department of Education's Distance Learning Committee. She developed and implemented training for faculty members who were transitioning to distance delivery. Distance learning has also been a subject of Dr. Huffman's research, as have technology planning and policy development, teacher leadership and diversity and inclusion. 
Dr. Huffman earned her EdD in educational leadership from Arkansas State University in 2002. She also earned a principalship certification and BSE in vocational business education from Arkansas State University, as well as an MS in library media and information technologies from the University of Central Arkansas.