Campus & Community
Field of Flags takes shape in Waterloo with help of UNI volunteers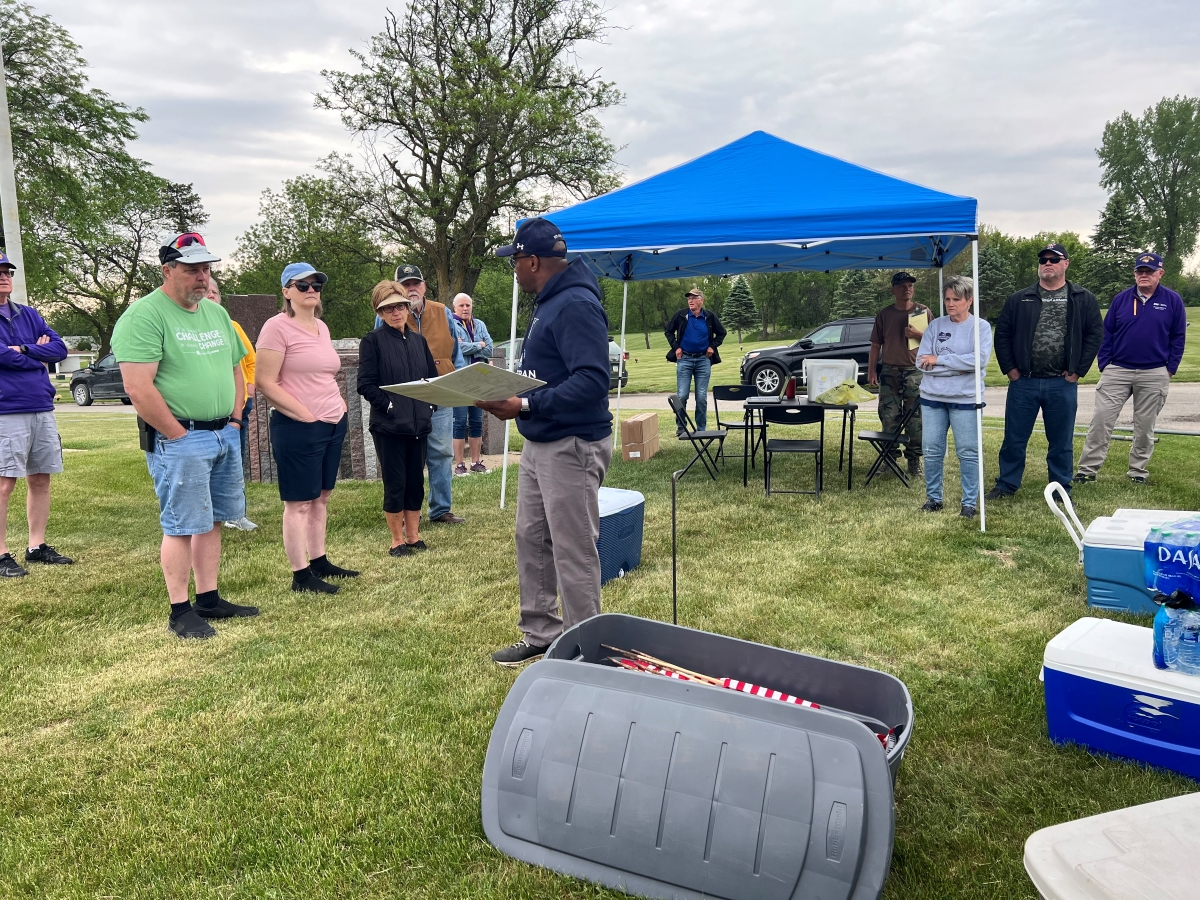 Volunteers from the University of Northern Iowa joined veterans groups, local churches, school students and the Greater Cedar Valley community to place more than 4,700 American flags near the headstones of military veterans at the Garden of Memories Cemetery in Waterloo. 
With Memorial Day fast approaching, the flags honor the service members who are buried in the Garden of Memories, the largest cemetery in the local community. They serve as a reminder that Memorial Day is not just another day off but rather a time to be grateful for service members who have made the ultimate sacrifice. 
"Me being a little biased as being a veteran, there's no greater honor than to serve those who have served this great country," said Yolando Loveless, director of Black Hawk County Veterans Affairs, who coordinates the annual event.
UNI faculty and staff showed up just before 9 a.m. in purple attire, ready to roll up their sleeves and plant flags. Some of the other groups to join represented several local churches, Waterloo East High School and the Cedar Valley Rotary Club. Within the hour, rows and rows of United States flags adorned the many markers for those who have served our country.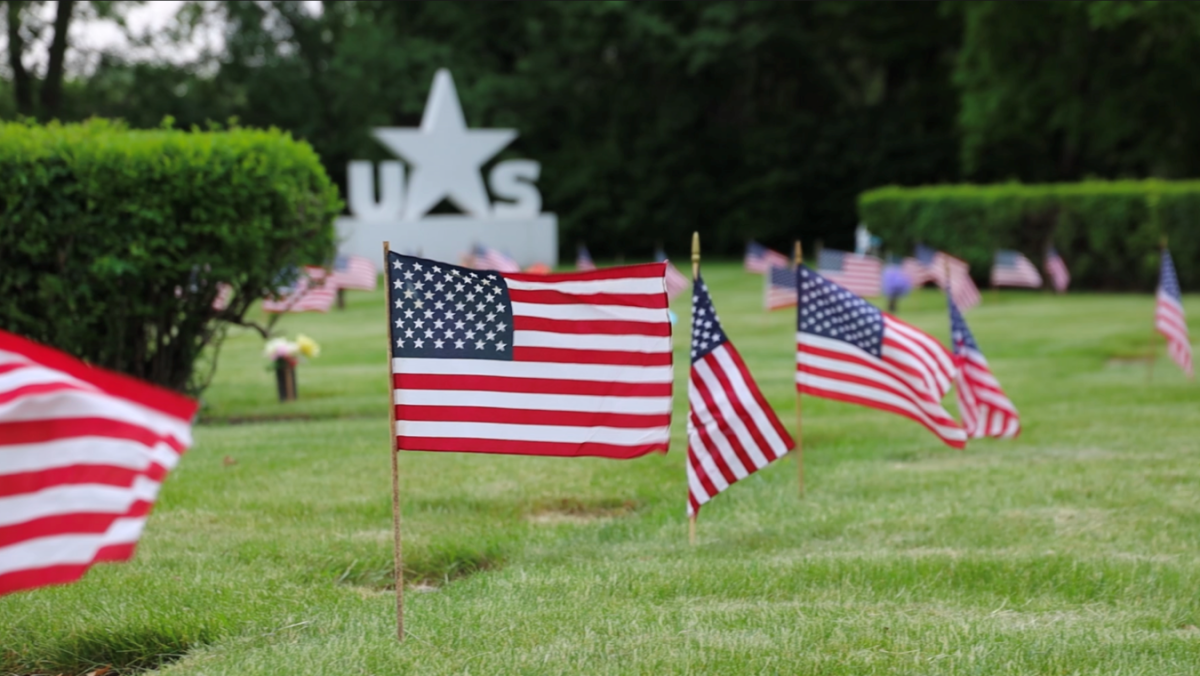 "The part that gives you the incentive to come back is the feedback that family members are saying, 'Thank you for recognizing my mom or my dad by putting those flags on there,'" said Loveless. "So we're appreciative that volunteers are out here doing their due diligence, ensuring that every veteran is marked."
The undertaking is especially meaningful for those who have family members who served in the military. Kristina Kofoot, instructor and program coordinator for Community Engagement at UNI, brought her son to help plant flags. It just so happened that the section of the cemetery they were assigned to is where her son's great-grandparents are buried.
The flags will be removed on May 31 by more volunteers. 
‌