Campus & Community
Local couple commit $750,000 to UNI-Dome renovation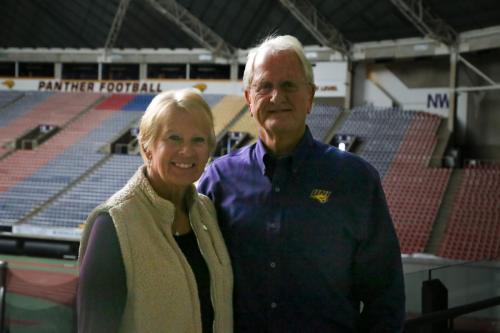 Kevin Hemmen remembers the early days of the state-of-the-art domed facility that would eventually become synonymous with the University of Northern Iowa.
Hemmen, who would graduate from UNI's accounting program in 1979, saw the Harlem Globetrotters and the rock band Chicago perform at the brand new UNI-Dome. Even then it was clear just how unique it was to have a facility like the UNI-Dome in the Cedar Valley.
Nearly 50 years later, Kevin and his wife Deb – both longtime Dike, Iowa residents – have pledged $750,000 to ensure the UNI-Dome remains a vibrant facility for the community for the next 50 years. Their gift is a part of the university's Our Tomorrow capital campaign.