Campus & Community
A look at UNI through the eyes of Team TC/TK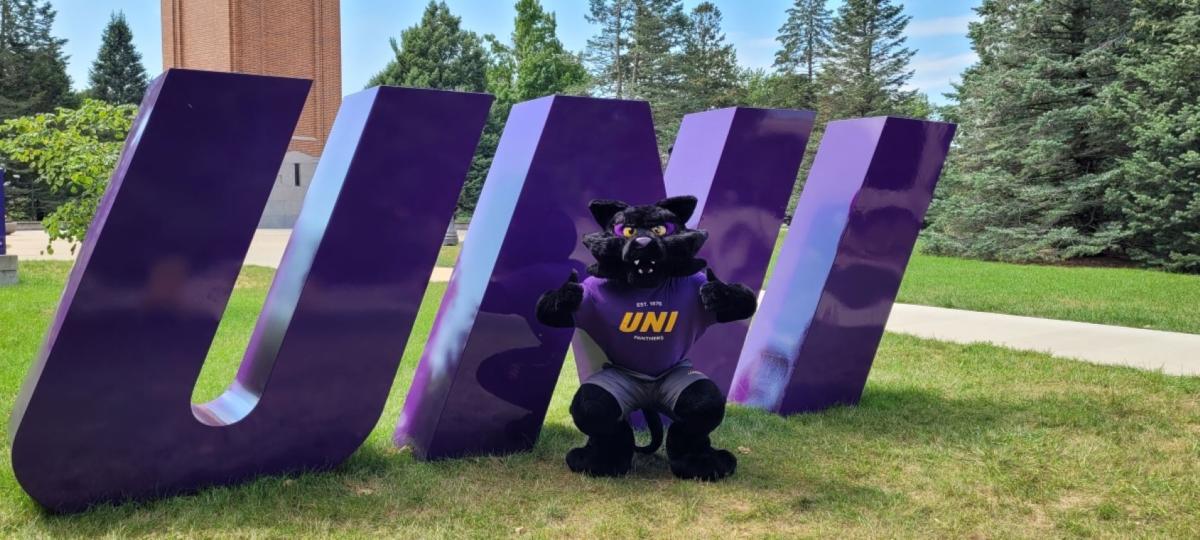 Few people know the true identities of the TC and TK mascots. It's only when students walk across the stage at Commencement wearing paws on their feet that the person behind the mask of TC and TK is revealed to the UNI campus community. 
This year, one graduating member of Team TC/TK is Eric Melrose, an exercise science graduate from Omaha with minors in strength and conditioning and coaching. While putting on a heavy fleece suit may not seem like it would inspire a big personal change, it's done exactly that for Melrose.
---

"I think I've gained a better sense of myself," said Melrose. "I've been embodying a whole different personality, but I think TC's personality rubbed off on me a little bit. This team has really helped me be more outgoing and talkative with others."
 
---
Early on in the suit, Melrose was much more cautious and concerned about embarrassing himself. But by the end of his TC career, he's become bolder and learned to play off what might otherwise be embarrassing scenarios.
Getting in suit has also been transformative for Addy Rieken, a Manchester, Iowa native who just graduated with her degree in social science teaching.
"Being TK has made me a lot more animated in my everyday life," she said. "It's made me a better communicator and helped with my confidence because I've had to be in front of a lot of people. So even if it's not me, it's still me. I think I'll forever be a better, more confident communicator because of my time on Team TC/TK."
Melrose first learned of the mascot opportunity just a week or two into his freshman year when he saw flyers around the dorms advertising Team TC/TK applications.
"It was something new," he said. "I was always kind of the quieter kid in high school. I never really did anything to make myself stand out, so this was a way to get out of my comfort zone without people knowing it was me in there."
After completing the online application, Melrose went through an interview. Then he finally had the opportunity to get in suit and experience the world through the eyes — or rather the mouth — of a very large cat. For 15 minutes, Melrose personified TC for his audition, shooting baskets, dancing and taking pictures.
"It was bizarre for sure," he said. "It was like nothing I'd ever experienced. I walked out in feet two sizes too big, and I felt like I was in a dream. It was such a weird experience but something I will never forget."
Rieken's first experience in the suit was unforgettable in its own right.
"It was really hot," she said of the experience. "It was a little surreal because you feel like you have control of your body when you're not in a suit and then all of a sudden, you're inside, and it feels like you just gained 200 pounds."
‌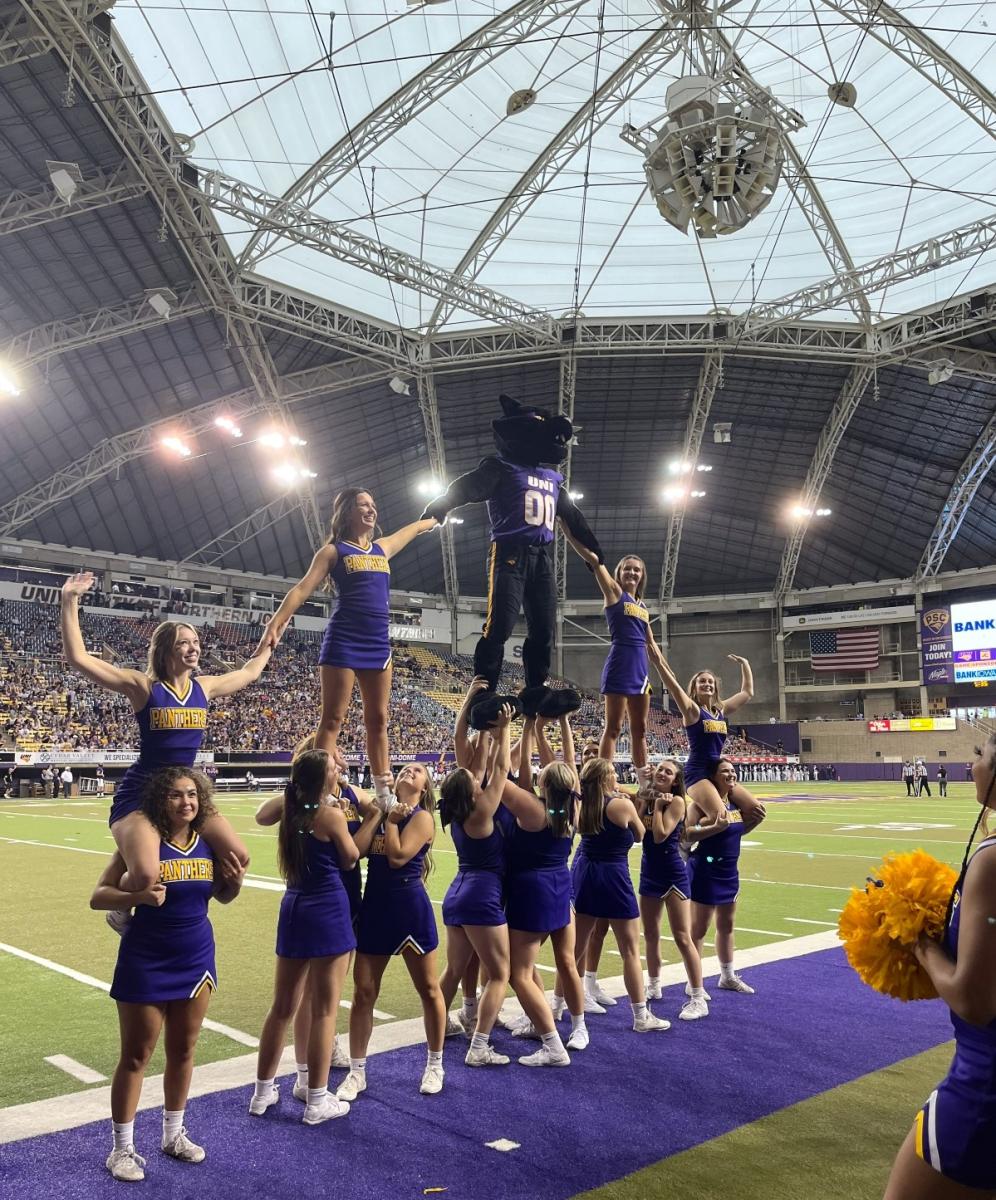 Getting dressed in the suit is a lengthy ordeal that takes place at an undisclosed location known as the Cat Cave. As soon as the suit is on, the Team TC/TK member must shed their true identity and embody the identity of one of UNI's iconic cats. 
---

"As soon as we leave that door, I'm TK," said Rieken. "So there's no more talking. There's no more acting like Addy. I'm TK."
---
‌Members of Team TC/TK attend many sporting events but that's far from the only way they make their mark as Panthers. They are an ambassador for UNI all across the state, participating in scholarship events, student organization activities, campus events like Family Weekend and Homecoming, community events, birthday parties and even weddings. No matter what's on the schedule, mascots keep the energy high and make sure everyone is having a good time.
Melrose's favorite memory from his time as a mascot came last year when the men's basketball team beat Loyola in overtime. Although staying in suit through overtime tested his endurance, Melrose has no regrets.
"Rushing the court with the entire student section behind me — that is one of those things I will never forget," he said.
For Rieken, the best moments on the job have been making so many kids happy, as evidenced by the many hugs and cards she's received while in suit.
Experiencing UNI through the lens of a panther suit has forever altered the way both Melrose and Rieken reflect on their times at UNI.
"I think I had Panther pride before, but being the mascot is a whole different level," said Melrose. "There's a certain sense of pride I have in this university that I don't think I would have otherwise."
"In the beginning, I might have been faking my Panther pride a little bit because you have to be so far out there," said Rieken. "But I'm not anymore. I'm fully 100% 'Go Cats!' everywhere I go."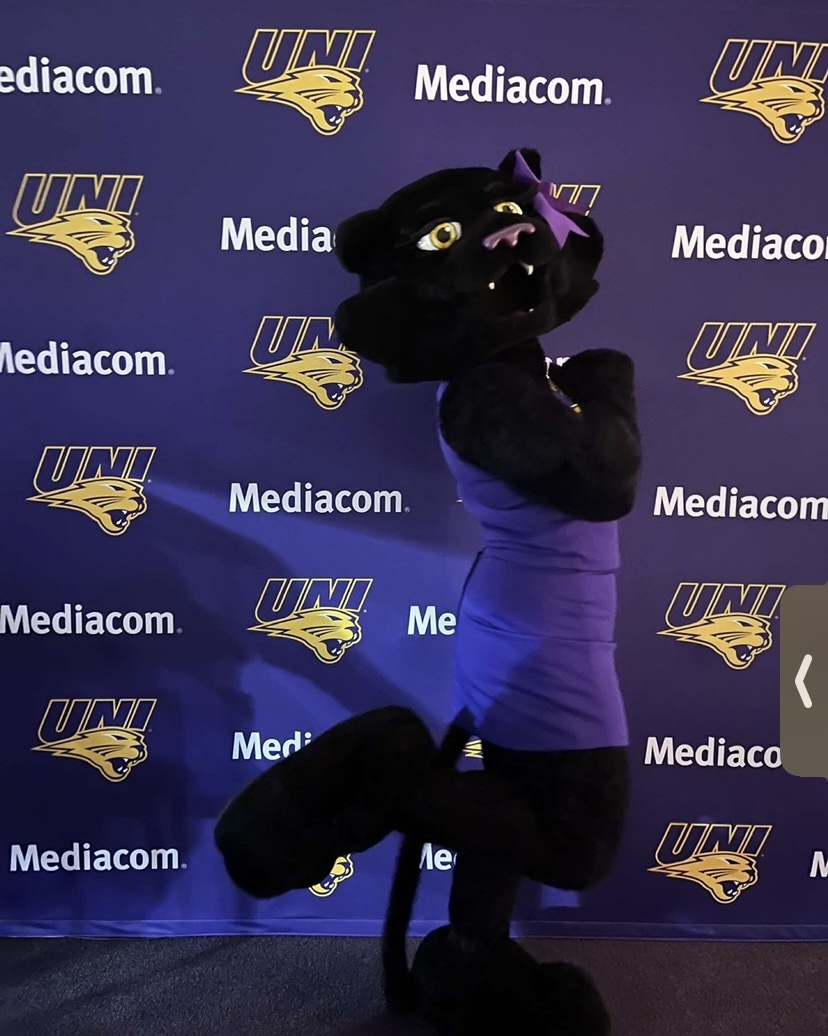 Now Melrose will be going off to Creighton University in the fall to continue his education studying physical therapy, and Rieken is currently applying for teaching jobs. Their time on Team TC/TK may have come to a close, but they've been left with memories they'll forever cherish.
"It's been a ton of fun," said Melrose. "You get to work with a lot of fun people. And the events you do are sometimes once-in-a-lifetime experiences." 
"Getting to be a part of something bigger in the university is amazing," said Rieken.
Learn more about TC and TK or apply to be a part of the team by visiting tc.uni.edu