Campus & Community
New Cedar Valley camp provides students exciting opportunity to peek behind the curtain of theater tech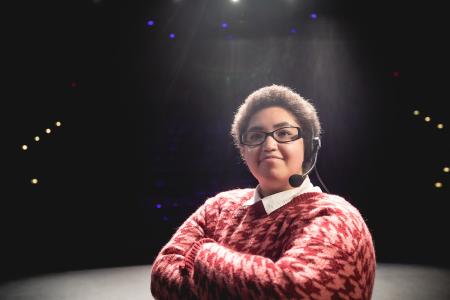 The Gallagher Bluedorn and UNI Department of Theatre are thrilled to announce a first-of-its-kind opportunity for middle and high school students in the Cedar Valley who have an interest in technical theater.
The Science and Engineering in Technical Theater (SETT) Camp is a week-long experience that introduces youth to technical theater through lighting, audio engineering, set construction, costuming and more - all while amplifying STEM concepts.
Students will work closely with experts from both Gallagher Bluedorn and TheatreUNI who will share their passion and expertise. This hands-on experience provides an opportunity to understand what happens behind the scenes to make magic happen on stage.
Thanks to a generous donation from the Mary Taylor GBPAC Family Experience Fund, every camper will receive a campership valued at $150 to attend the camp at no cost. Additional support for this camp is provided by the McElroy Foundation, Veridian Credit Union and the UNI Center for Diversity, Inclusion and Social Justice.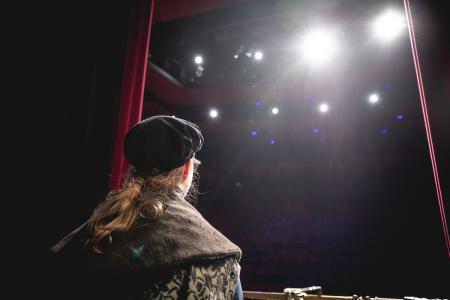 SETT Camp will take place July 10-14 for students entering grades seven through nine, and July 17-21 for high schoolers. All camps will take place on the University of Northern Iowa campus and run from 10 a.m. to 3 p.m. Monday through Friday. Free lunch will be provided.
Registration for each session is limited to the first 40 students. For more information or to register, visit camps.uni.edu.
MEDIA CONTACT
Jennifer Onuigbo, GBPAC Community Relations Manager