Campus & Community
New programs and degree pathways fuel UNI enrollment increase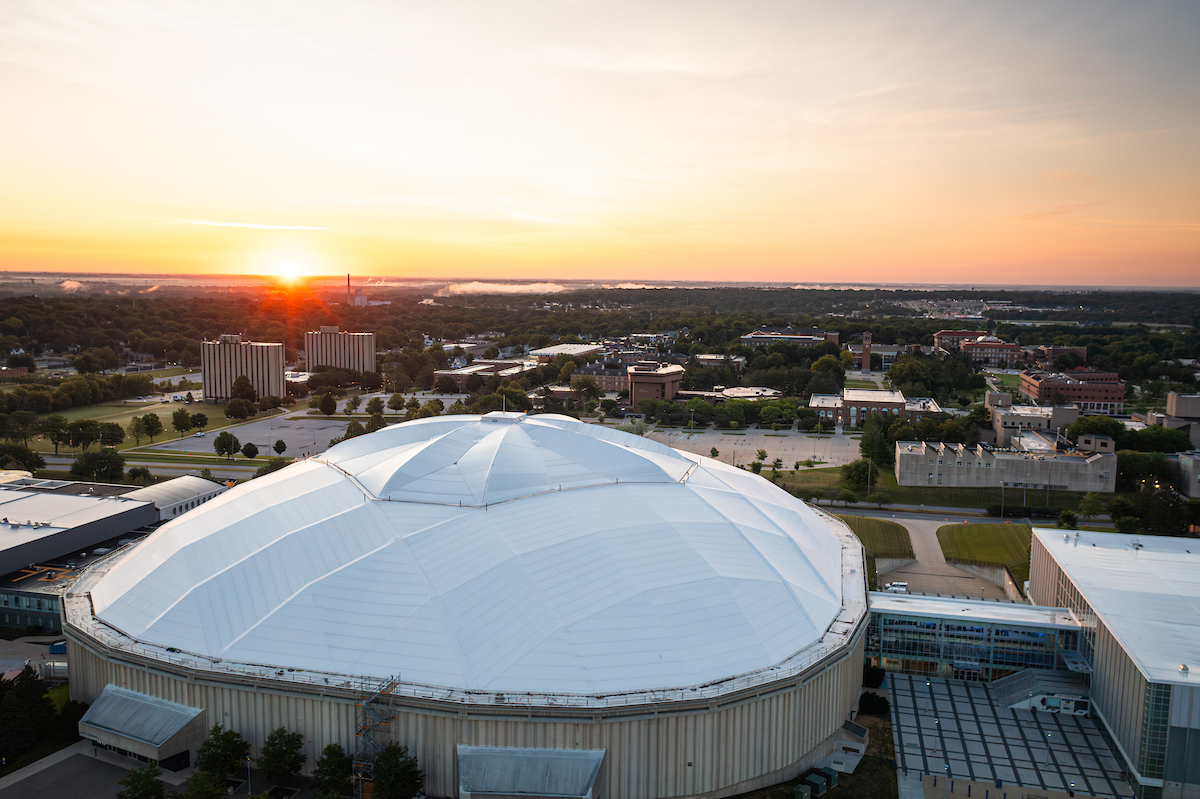 Newly-released census data shows the University of Northern Iowa has experienced its largest year-over-year student enrollment increase in over a decade. UNI has a long-standing tradition for excellence with its signature programs in business and education, coupled with newly-introduced programs and initiatives, the reputation is only growing stronger, attracting more students. 
New degree programs
UNI is proactive about adding programs to meet the needs of Iowa and beyond. In the past year, UNI introduced new majors in business analytics and automation engineering technology, and new engineering programs in materials science & engineering and materials science engineering technology. UNI has also created plenty of buzz around its Bachelor of Science in Nursing program, which will officially launch in fall 2024. 
General education done smarter
Fall 2022 brought UNIFI, the university's new general education program. Newly revised standards give students more freedom, choice and control over what classes they take to fulfill the university's requirements.
UNIFI has improved transferability of credit for both transfer and dual enrolled high school students to count toward requirements for graduation at the University of Northern Iowa. This may be a major reason among a variety of factors driving UNI's fall 2023 census to include its highest number of transfer students since 2017.
New degree pathways
UNI's initiative with Iowa community colleges is going strong. UNI@IACC offers a pathway for Iowans who hold an associate's degree from any Iowa community college to pursue a bachelor's degree at UNI in several high-demand areas. UNI@IACC saw a 68% increase in its enrollment since this time one year ago.
To put a bachelor's degree within reach, UNI also launched the Future Ready Scholarship Program to eligible participants in a UNI@IACC program. The Future Ready Scholarship comes with two years of eligibility and covers the difference between UNI and community college tuition.
UNI has also worked especially hard to ensure that adult learners have opportunities to earn a degree that works with their lifestyle. Through the Purple Pathway for Paraeducators, paraeducators can earn their teaching degree in two years. Upon successful completion of student teaching, students are eligible for licensure in Iowa for two endorsements: elementary K-6 and strategist I, the special education endorsement for working with students with mild to moderate special needs. 
UNI is building on the success of the Purple Pathway by introducing the Purple Pathway for School Administrators, a partnership created specifically to develop future administrators in Des Moines Public Schools, the largest public school district in the State of Iowa. 
Signature programs at UNI
In addition to new programs, the University of Northern Iowa is well-known for its signature programs in business and education. The UNI College of Business is consistently among some of the top business schools in the country and has been named "A Best Business School" by the Princeton Review for more than a decade. UNI Business has earned accreditation from the AACSB — a distinction belonging to fewer than 5% of business schools worldwide.
UNI boasts one of the largest undergraduate teacher preparation programs in the country. More than 10,000 educators and school administrators employed across all 99 counties and in 99% of Iowa school districts can trace their roots back to UNI. The teacher education program is steeped in tradition but also remains popular among today's students, with 1 in 4 students choosing to major in education. 

No matter what students are studying at UNI, they can expect small class sizes that help them build strong connections with professors and foster supportive learning environments. UNI students get hands-on learning experiences early and often, setting them up for success in their future career paths.