Campus & Community
UNI Jump Start gives back to Waterloo community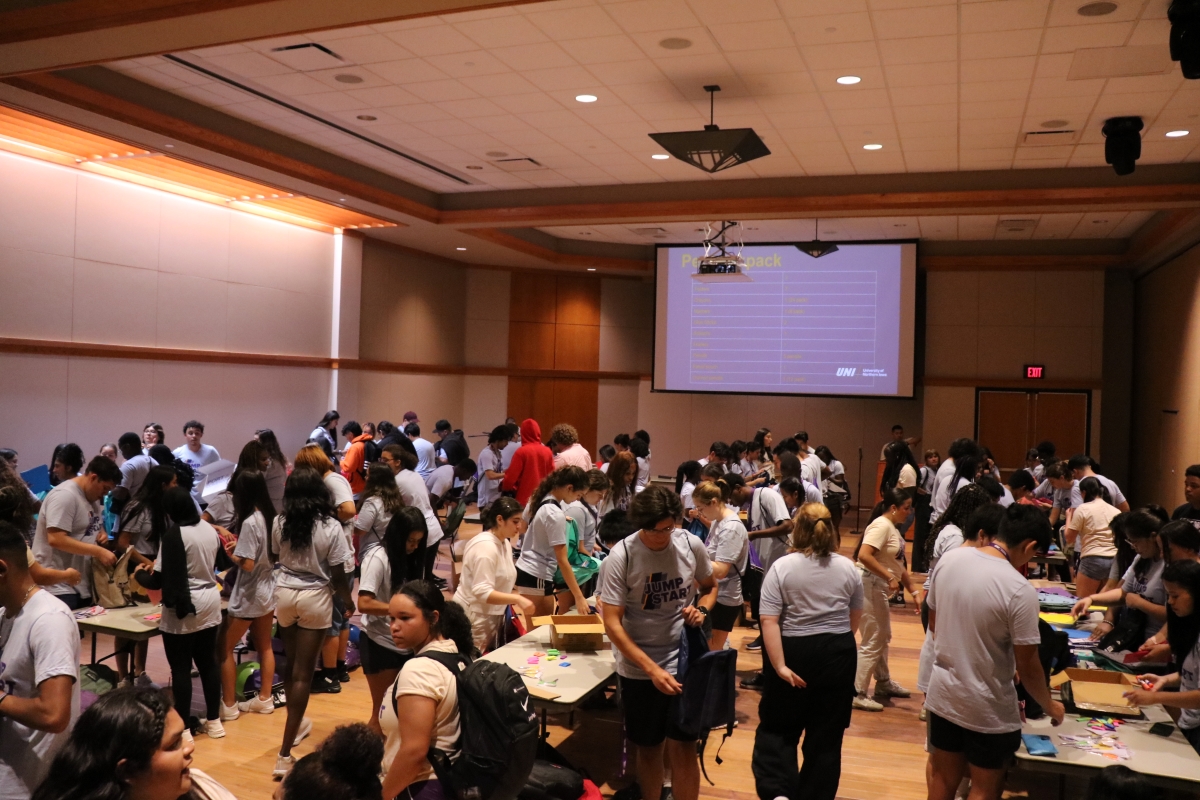 UNI students packed and donated more than 300 backpacks filled with school supplies for Waterloo elementary schools. On Sunday, Aug. 13, nearly 140 incoming UNI students and around 20 returning students assisted with the packing as part of Jump Start, an extended orientation program that serves students from underrepresented racial and ethnic backgrounds as well as students who have participated in AVID and TRIO programs.
"Jump Start created this school supply service project to give incoming students the opportunity to connect with their new community and remind them that it's important to always help out," said Lesli Garcia, assistant director of diversity recruitment. "We were able to donate 336 backpacks to elementary schools in the Waterloo community. We welcome support from any additional donors to help us grow this project in the future."
The donations were made possible by a $4,000 grant from a donor, gifted to Jump Start to support the Waterloo community. The backpacks will be donated to Becker Elementary School, Lou Henry Elementary School and Irving Elementary School.