Campus & Community
UNI names Oksana Grybovych Hafermann new chief of staff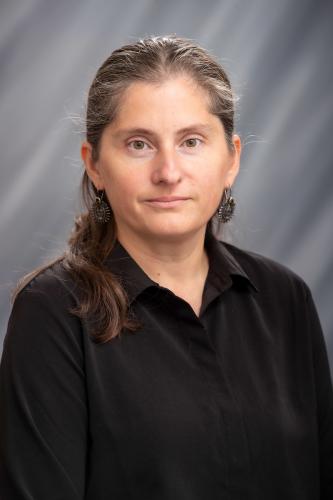 CEDAR FALLS, Iowa - The University of Northern Iowa is thrilled to announce Oksana Grybovych Hafermann, EdD, as its next chief of staff, an interim role she has held for the past seven months. In addition, she will continue to serve as a governmental liaison for UNI at local and federal levels.
Before serving as interim chief of staff, Grybovych Hafermann held progressively responsible roles in UNI's College of Education, including most recently serving as an associate dean for Academic Affairs. In this position, which Grybovych Hafermann held for two years, she provided support for academic programs and strategic initiatives at both the undergraduate and graduate levels and collaborated with counterparts across campus to achieve the university's goals. She helped the College of Education through general education revisions and assisted with recruitment and retention efforts. Her leadership was evident through her presence on numerous committees and advisory boards.
Throughout her career, Grybovych Hafermann has proven her ability to establish and develop industry and community partnerships, which are crucial to the chief of staff position. She has spent years leading UNI faculty and advocating for the interests of the university at various levels. As a UNI faculty member of 15 years, she has taught close to 30 unique courses in both graduate and undergraduate programs.
"Oksana possesses a deep understanding of the UNI community through her service as a faculty member, department head and associate dean on our campus," said President Mark Nook. "She is engaged in the greater Cedar Valley community as a member of the Cedar Falls Planning and Zoning Commission, in addition to previously serving on other boards such as the Experience Waterloo organization. Her experience will be invaluable in her work with students, employees, the board and federal officials." 
"I am honored and humbled by the opportunity to work alongside President Nook to advance the mission of the university," said Grybovych Hafermann.
Grybovych Hafermann holds a Doctorate of Education from the University of Northern Iowa, a master's degree in leisure and environments from Wageningen University in the Netherlands and a bachelor's degree in economics and management from the Institute of Economics and Law in Ukraine.