Campus & Community
UNI student Lexi Gause honored as Newman Civic Fellow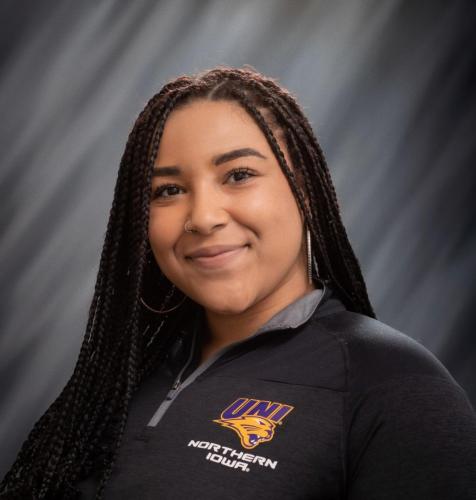 CEDAR FALLS, Iowa – Campus Compact, a national coalition of colleges and universities working to advance the public purposes of higher education, has named 154 student civic leaders who will make up the organization's 2023-2024 cohort of Newman Civic Fellows, including University of Northern Iowa student Lexi Gause. Gause, a social work major, joins students from 38 states, Washington, D.C. and Mexico to form the cohort.
The Newman Civic Fellowship recognizes students who stand out for their commitment to creating positive change in communities locally and around the world. The fellowship is named for the late Frank Newman, one of Campus Compact's founders, who was a tireless advocate for civic engagement in higher education. In the spirit of Dr. Newman's leadership, fellows are nominated by Campus Compact member presidents and chancellors, who are invited to select one outstanding student from their campus each year.
Gause is a first-generation college student from Cedar Rapids. She serves as president of the Black Student Union, vice president of membership and engagement for Panther Ambassadors and is part of the Thrive Mentoring program. After completing her bachelor's degree, Gause plans on pursuing her master's in social work with an emphasis in clinical social work.
"Lexi is a true leader and takes pride in everything she does," wrote President Mark A. Nook in his nomination letter. "It is evident by her grades, volunteer work and involvement at UNI. She knows hard work and is never afraid to roll her sleeves up and get involved."
Through the fellowship, Campus Compact will provide these students with a year of learning and networking opportunities that emphasize personal, professional and civic growth. Each year, fellows participate in numerous virtual training and networking opportunities to help provide them with the skills and connections they need to create large-scale positive change. The cornerstone of the fellowship is the Annual Convening of Fellows, which offers intensive in-person skill-building and networking over the course of two days. The fellowship also provides fellows with pathways to apply for exclusive scholarship and post-graduate opportunities.
"We are honored to recognize such an outstanding group of community-committed students," said Campus Compact President Bobbie Laur. "One of the best parts of the Newman Civic Fellowships is the richness of students' perspectives, experiences and backgrounds—and how these varied stories all led to their passionate engagement with the social, political and environmental issues impacting our world. These students will be the catalysts for change on many levels, and we are privileged to help empower them to create that change."
Learn more about Gause on the Campus Compact website.