Campus & Community
UNI women's basketball coach Tanya Warren hits win 300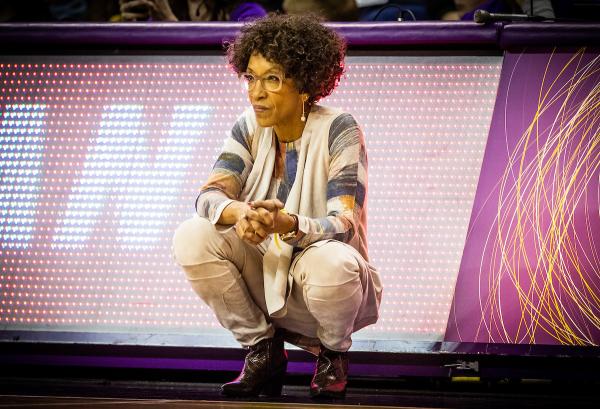 Head Coach Tanya Warren reached two major career milestones this week, picking up her 300th career win at Valparaiso and setting the Missouri Valley Conference (MVC) record for most games coached at 507 games.
"I can't say enough about the past and present people who have helped me throughout the course of my journey," Warren said. "This milestone could not be possible without them. This is way bigger than me, it always has been."
Now in her 16th season as the head coach of the UNI Panther women's basketball team, is the first black female head coach in UNI history and the first black female head coach in Missouri Valley Conference basketball history. She has also been named Missouri Valley Conference Coach of the Year three times.