Campus & Community
Why new and returning UNI students love to be Panthers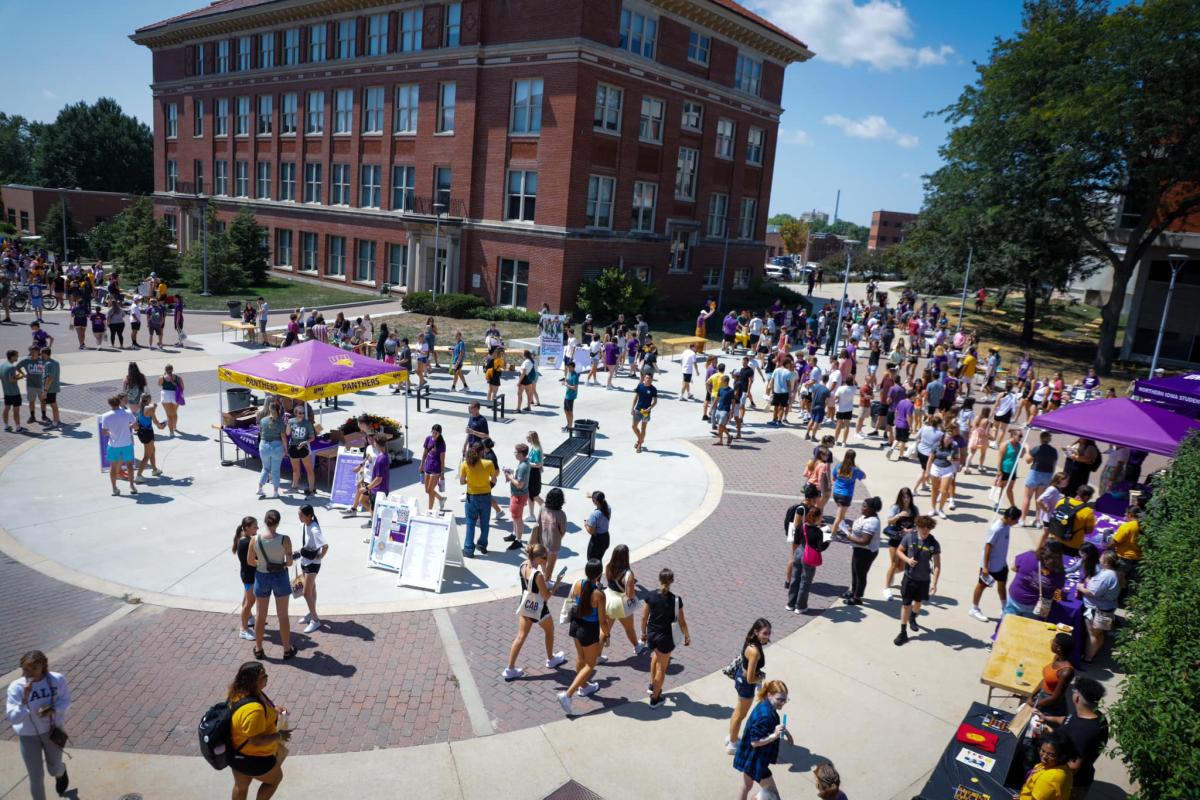 The University of Northern Iowa's students and tens of thousands of alumni each have a unique story about why they came to UNI and how the university has helped shape who they are today. Even with the many differences, it's easy to spot a few common themes when you talk to Panthers. 
"The best thing so far about being a UNI student has probably just been that campus feels like home," said Gabriel Salazar, a freshman from Muscatine. "From the moment I set foot on campus, I haven't felt out of place. With all the people around me and the support from the campus in general, it feels like another home. It doesn't feel like a big, scary school."
The friendly nature of UNI faculty and staff also helped Mariam Elsayed, a sophomore transfer student from Des Moines majoring in interior design. "Everyone here is just so welcoming and really helpful with everything. If you have a question, they'll answer it, and you don't have to worry about anything."
"I originally came to UNI for construction management and to be a swimmer," said Lydia Kernen, a senior from Overland Park, Kansas, now majoring in public relations: special events with a minor in entrepreneurship. "Even though I changed course, it sounds cheesy, but I stayed for the community because everyone was honest and nice and genuine. I didn't get that at the other schools I toured. It just felt right."
Even just a few weeks into classes, real relationships are already being built between students and staff. 
"My daughter feels like she already has two or three faculty members who want to see her succeed and are going to help her achieve her goals," said Kerri McKim, whose daughter Maggie is a freshman. "That's pretty impressive. It says a lot about the relationships those faculty members and staff are able to generate with the students even in a short time." 
During the weeks of welcome, Salazar packed his schedule full of events, attending just about every activity he could. He was blown away by the amount of school spirit that exists at UNI. It made him excited to get even more involved during the school year. 
"I think what I'm looking forward to the most is becoming involved in everything and just living the experience," he said. "I hope to do the UNI Traditions Challenge and I'm just looking forward to having the full experience loving campus."