Campus & Community
The world is coming to UNI: International Education Week 2023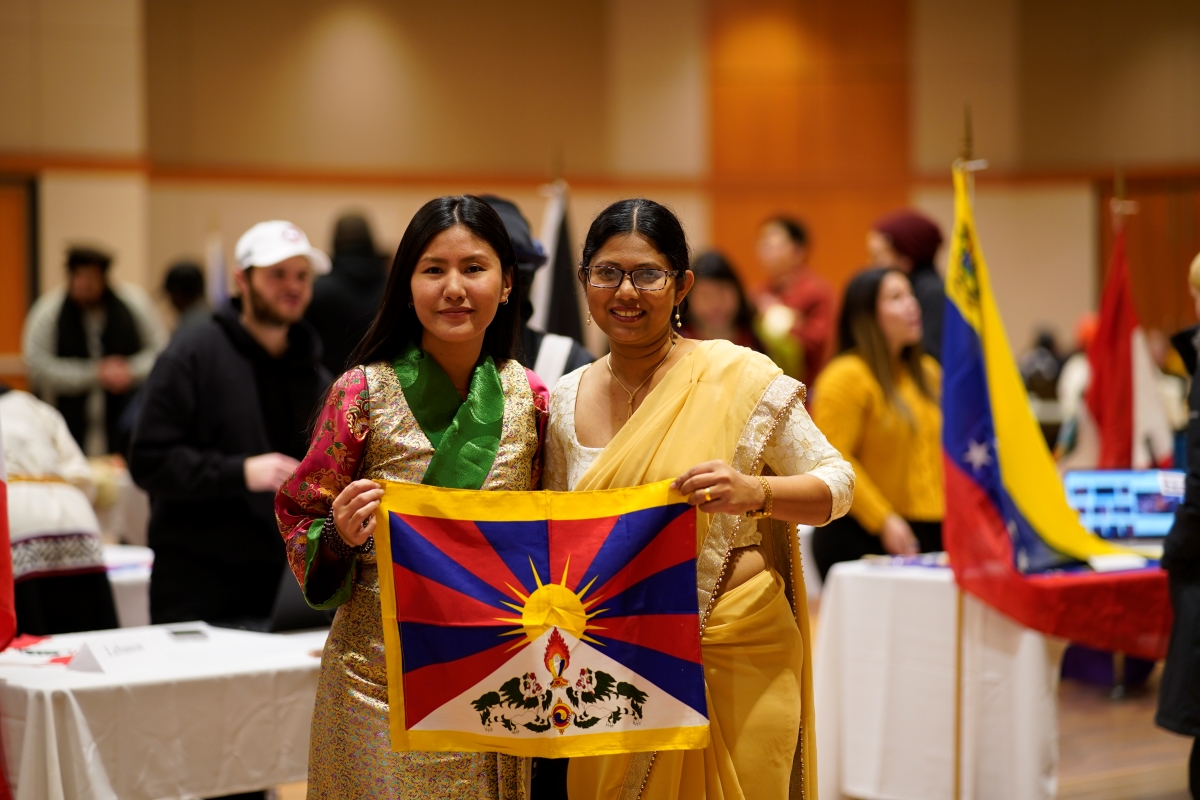 Every year worldwide, educational institutions, businesses, communities and organizations come together to celebrate the work done to expand internationalization, cross-cultural exchange and increase awareness in their communities during International Education Week (IEW). 
IEW will be celebrated from Nov. 12-17 on the UNI campus. The celebration happens alongside many other educational institutions and organizations around the world. IEW is a joint venture organized each year by the U.S. Department of State and U.S. Department of Education to highlight the value of global learning in the U.S. and across the globe.
IEW highlights the value of internationalization and how we, UNI, are preparing our students to be global citizens, leaders and professionals in and outside of the classroom. It is a fantastic opportunity to highlight what UNI is doing to create more diverse and globally-minded individuals, recognize our international community and share our on-campus efforts. The Office of International Engagement, in collaboration with various offices, departments and community partners, brings a week of activities, events, programs and more to UNI and the Cedar Valley. We are honored to work with an assortment of individuals to bring culture, awareness and community through this celebration.
International Education is a catalyst for leading change and understanding worldwide issues. It is a melting pot of individuals learning and sharing global perspectives. This exposes students, faculty and the community to different cultures, ethnic groups, religions and languages, which in turn enriches society and broadens the academic experience for everyone. 
One highlight of IEW is the "Taste of Culture." This cultural utopia brings together food and people from around the world in one place. UNI Catering Services works with students and our office to put together a menu that spans the globe for everyone to try. International students, faculty and UNI staff also showcase their countries, traditions and cultures at individual tables, offering unique experiences every year.
We would like to challenge each of you to interact with a student, faculty or staff member from a country that you are not familiar with throughout International Education Week. We hope you open your mind and learn about a culture or perspective that is new to you. We also challenge you to take a moment to self-reflect on your own "international journey" and how your experiences with those who differ from you have helped you become a better person, a global learner and a global citizen during this time.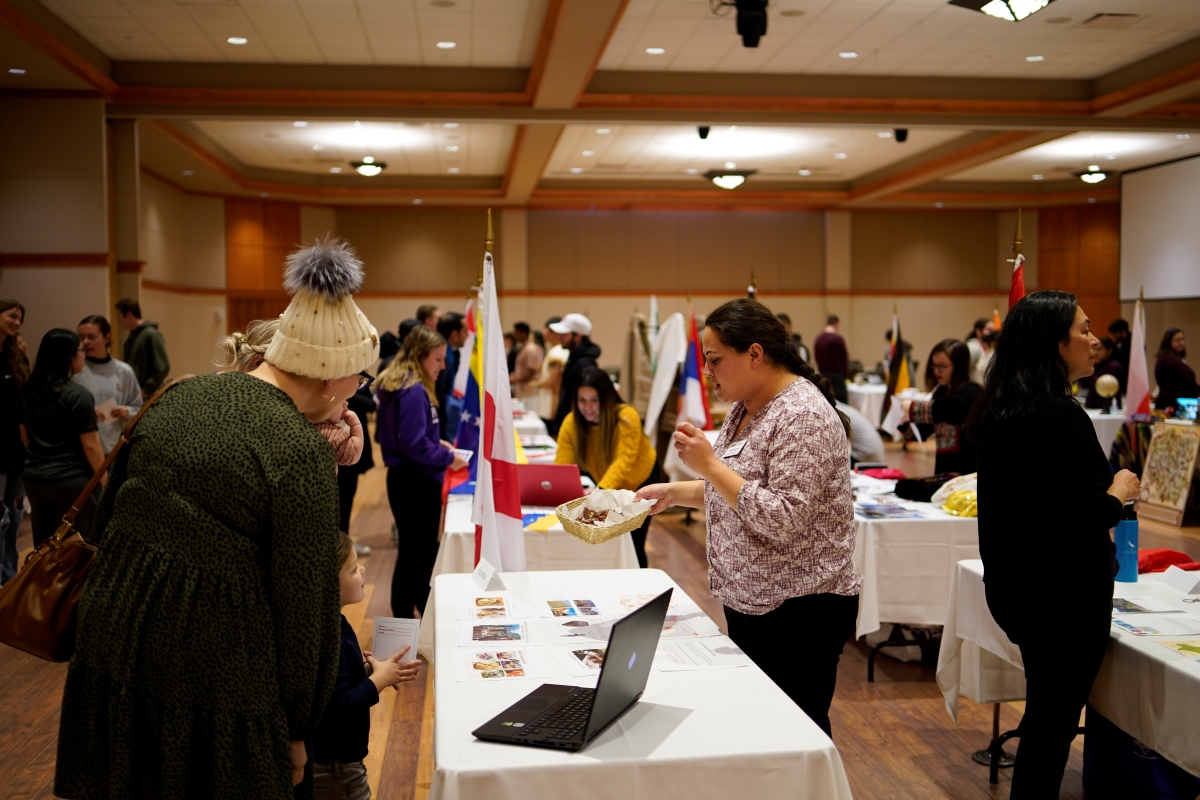 This year, OIE is striving to diversify its offerings for International Education Week and partnering more than ever to offer a wide range of opportunities. See below some of the highlights of the week. 
Intercultural Potluck | Monday, Nov. 13 | 6-8 p.m. | St. Stephen Student Center    

Join UNI's campus community as we kick off International Education Week with an Intercultural Potluck! Bring food from home, share a favorite snack, and connect with others through food!

Japan America Society of Iowa Tea Ceremony | Tuesday, Nov. 14 | 2:30-3:30 p.m.| Maucker Union 109P     

The Japan America Society of Iowa's goal is to introduce Japanese culture to the people of Iowa! Learn more about Japan, its culture, and the special connection that it shares with our fantastic home state!

Taste of Culture | Tuesday, Nov. 14 | 4:30-6:30 p.m. | Maucker Union Ballrooms     

Explore the variety of students and countries that we host here at UNI! Eat food from around the world, enjoy music, learn new languages, make new friends and take a trip to over 50 countries without leaving campus! 

Hearst Center for the Arts Workshop | Wednesday, Nov. 15 | 11 a.m. - 1 p.m. | Maucker Union 109P

The Office of International Engagement has partnered with the Hearst Center for the Arts to bring international art and artists to campus! This workshop will highlight Korean Lotus Lanterns. Learn how to make them (and take them home) while listening to a live cello performance! Stop by to take a break and make art with us, or take home a kit to do later. 
For a full schedule of events and more information about International Education Week, visit our website!