Education
University of Northern Iowa welcomes future teachers at 2023 Made to Teach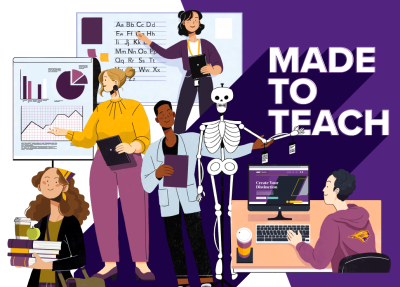 CEDAR FALLS, Iowa – The educators of tomorrow can explore the world of teaching at the state's leading undergraduate teacher education program. The University of Northern Iowa will host Made to Teach on Oct. 27, a special day just for prospective students interested in a teaching career. 
Incoming freshmen or transfer students exploring teaching at all levels – early childhood, elementary, middle level and high school – are invited to attend. 
Following a popular format introduced in 2021, Made to Teach is more than a visit day. Attendees including students and parents will get a sense of what it means to teach, subjects they may explore and faculty who will lead them as they choose among about 15 workshops led by faculty and staff. In addition, they'll hear from a student/alumni panel and admissions staff after a welcome by Colleen Mulholland, dean of UNI's College of Education. 
Made to Teach begins with a browsing fair at Gallagher-Bluedorn Performing Arts Center, followed by the workshops at Schindler Education Center. The day includes lunch and optional afternoon activities including campus and dorm tours. 
A complete schedule of the day's events and information to register can be found on the Made to Teach web page, admissions.uni.edu/madetoteach.  
Registration for Made to Teach is required and must be submitted by 9 a.m. on Oct. 24. A direct link for high school students to register is here. Transfer students can register here.