Environment
High school students assist with transplanting project at Irvine Prairie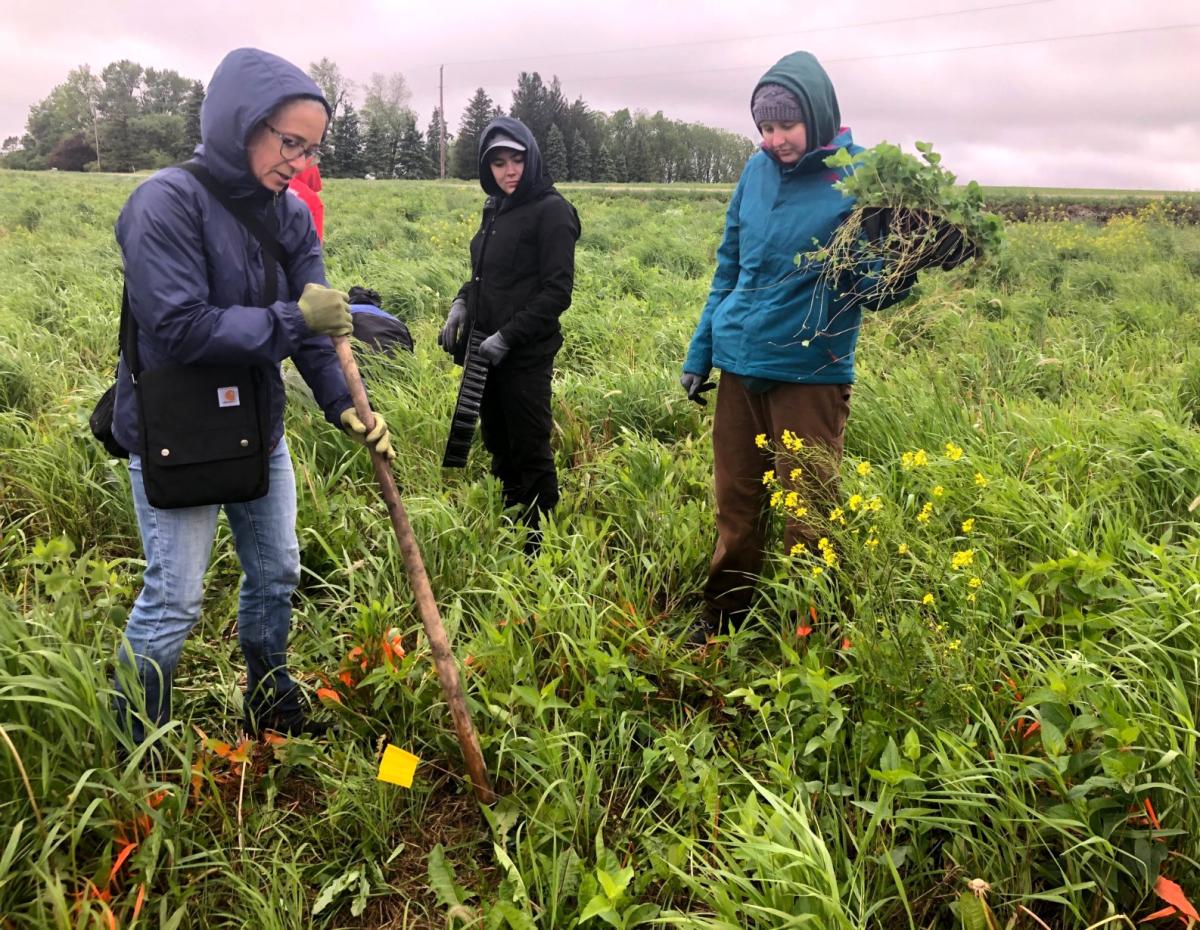 Students from a Northeast Iowa high school will help the University of Northern Iowa's Tallgrass Prairie Center (TPC) with transplanting native prairie seedlings at Irvine Prairie in rural Dysart.
These 10th-grade students from Craig Hemsath's classes at Union High School will be at Irvine Prairie, located at 1173 55th Street in Dysart, on Thursday, May 26, from 9:40 to 11:40 a.m. and again from 12:30 to 2 p.m. TPC staff will be on site to teach the students about prairie plants and transplanting techniques. The seedlings that will be planted have been grown in the Tallgrass Prairie Center's greenhouse from seeds collected from Iowa's surviving remnant prairies.
Irvine Prairie is a 77-acre restored prairie in progress in northern Benton County. The spring transplanting project has become a spring tradition for the Union students.
"These Union High School students should feel like they are a part of Irvine Prairie, because they helped to create it," TPC director Laura Jackson said. "They are helping us to add species of plants to the prairie that cannot be established by seed. With every new plant species comes new kinds of flowers, and the exciting possibility of new kinds of pollinators and other beneficial animals to the prairie ecosystem. This prairie is meant to be enjoyed and appreciated by everyone. We hope that the students helping us will come back with their family and with their friends to enjoy this place for years to come."
Contact: 
Anne Phillips, Community Engagement Coordinator, Tallgrass Prairie Center, (319) 830-5374, anne.phillips@uni.edu
###
About Tallgrass Prairie Center: UNI's Tallgrass Prairie Center, which was originally called the Native Roadside Vegetation Center, was founded in 1999. It is devoted to restoring native vegetation throughout the state.