Health
UNI gerontology program helps educate community in state's only dementia simulation house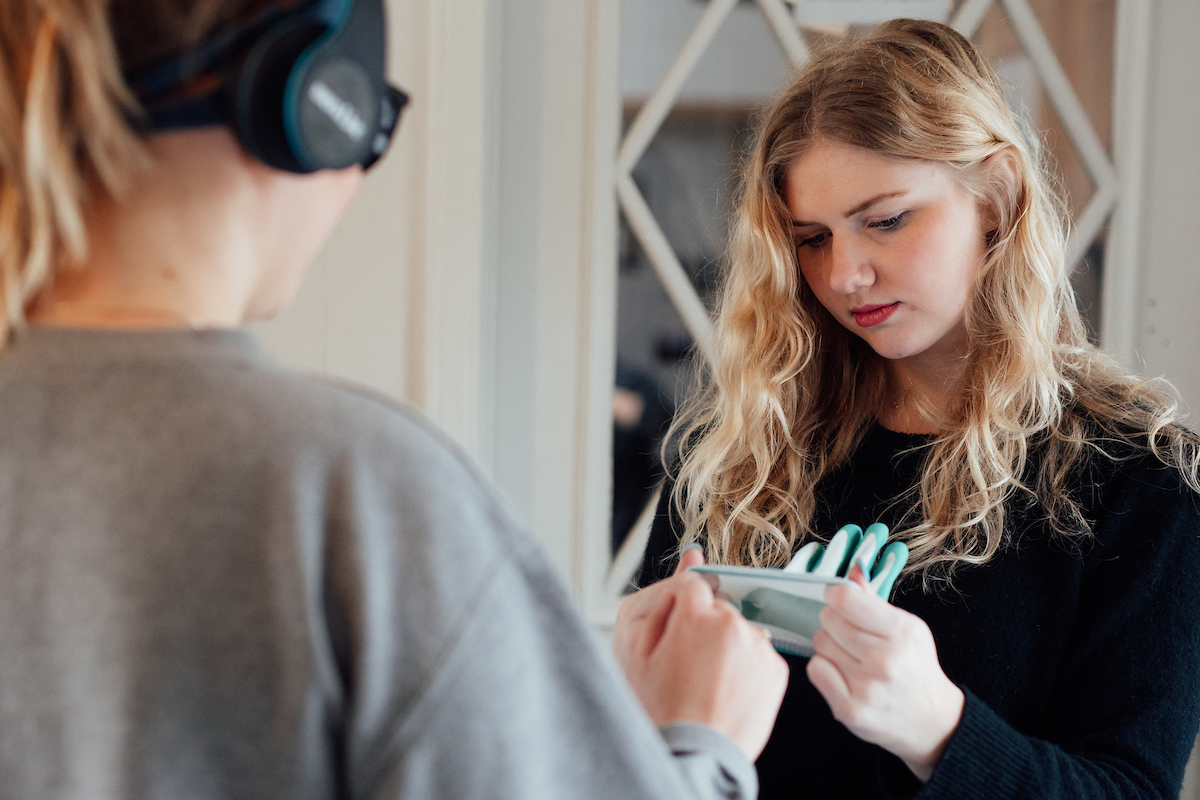 Since February, the University of Northern Iowa's gerontology program has been running the only dementia simulation that takes place in an entire house in Iowa. In fact, Professor of Gerontology Elaine Eshbaugh, who has made the house her passion project, said she has never heard of another simulation happening in an entire house anywhere else. 
Usually, dementia simulations are transportable, getting torn down and set up from one location to the next. Since 80% of people living with dementia live at home in the community, the residential setting of this simulation is more realistic, said Eshbaugh. With UNI being home to the state's only four-year gerontology program, the location of the home is fitting, as it gives students who hope to work with the aging population a chance to experience what it's like to live with dementia.
"The most rewarding thing is when someone says, 'Oh, it makes sense why my mom does that now'," Eshbaugh explained. "They thought it was just random behavior, but the house helps them realize it isn't."
Eshbaugh said it has "taken a village to get to this point." When she first got into the house in January, it only had an ottoman and a couch. Since then, community members have donated to furnish the home. 
Part of Eshbaugh's village has also been Megan Zimmerman, the home's community liaison who works for the Northeast Iowa Area Agency on Aging. The home has become a tool Zimmerman uses as she educates community members on dementia. Zimmerman is also a UNI alumna who graduated with a degree in gerontology in 2020.
UNI's gerontology program and the dementia simulation house have also benefited from a generous $100,000 gift from Scott and Lisa Soifer, a Charles City couple and 2003 UNI alumni who own several McDonald's franchises throughout northeast Iowa.
"It resonated with me," Lisa recalled of learning about the plans for the dementia simulation house. "I think as a society we often overlook gerontology issues, thinking 'That's in the future, I don't have to do anything about it now.' Scott and I are very happy to support this worthy cause and great resource for professionals and caregivers."
Up to four guests may go through each 45-minute session. Eshbaugh said the sessions are continuously full, bringing in 30 to 40 people each week.
If you would like to support the dementia simulation house and the gerontology program at UNI, you can donate here. You can also check the house's calendar for session openings.