Human & Social Services
Five types of counseling careers that require a master's degree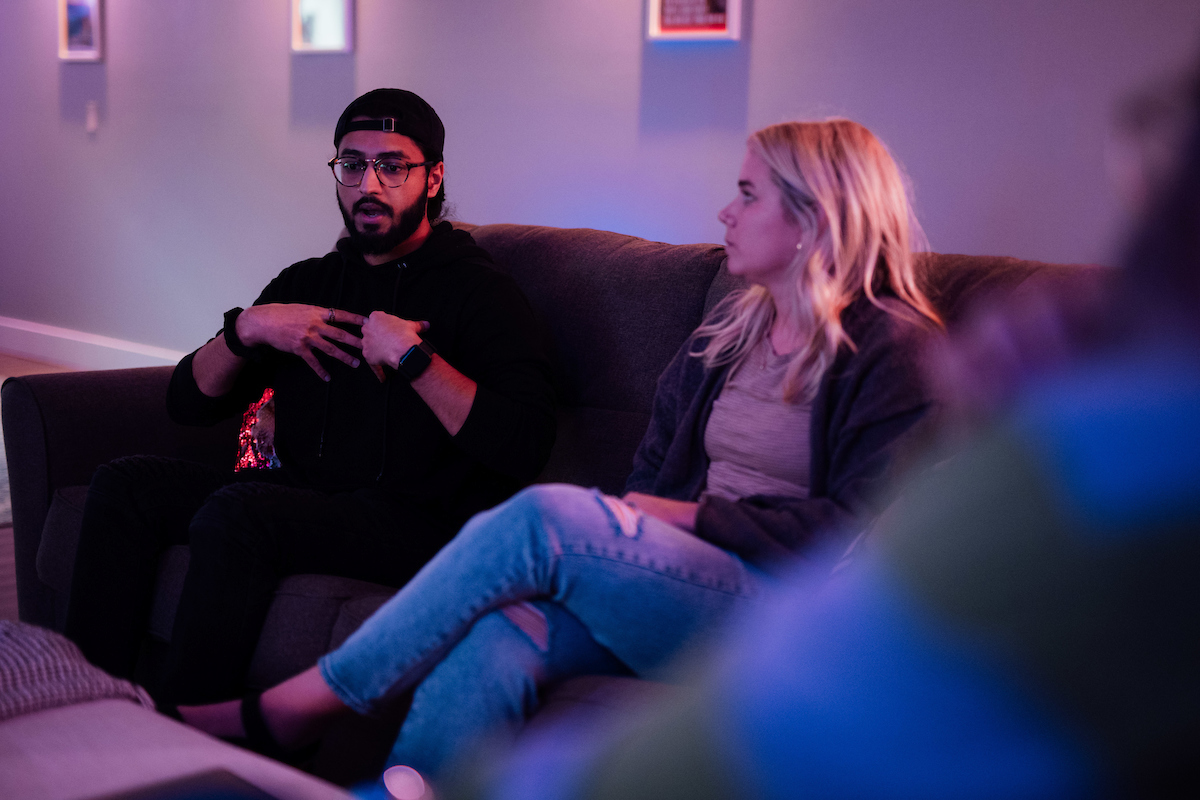 Counselors make life a little more manageable for a lot of people. They help their clients navigate a variety of situations, from mental illness to loss and so much more. The American Counseling Association defines counseling as "a professional relationship that empowers diverse individuals, families and groups to accomplish mental health, wellness, education and career goals." If you're thinking of becoming a counselor, you'll have a rewarding career ahead of you. With a counseling master's degree, you'll have lots of opportunities for mental health jobs. Here are a few counseling careers to consider.
1. Mental health counselor
One of the most obvious mental health careers you might consider pursuing is a mental health counselor. This occupation is on track to grow 22% between 2021 and 2031, which is much faster than the average career. The median pay for this position is a little over $48,500. Not only do these counselors offer support for mental health, but they may also advise their clients on relationship problems, grief and the stresses of day-to-day life. These counselors help their clients identify behaviors that may be negatively impacting them, educate clients on how to modify their behaviors, maintain treatment goals for clients and document their clients' progress.
If you're interested in clinical mental health counseling, the University of Northern Iowa's program is fantastic! In fact, it was the first accredited clinical mental health counseling program in the country. With faculty members trained in various modalities and approaches such as play and expressive arts therapy and integrated behavioral health, you'll be prepared to meet clients wherever they're at and provide effective care.
2. Marriage and family counselor 
Family dynamics can be tough, and no one understands that better than marriage and family counselors. These professionals take a family-centered approach to counseling. They come in as a neutral third party and provide a space for family members to share their struggles or frustrations with one another. While no counselor can completely resolve family conflicts, marriage and family counselors help mediate family relationships and educate clients on communication skills that will improve their relationships. If a mental illness may be at the root of some of the family or relationship problems, a marriage and family counselor can also diagnose these issues.
If you've always gravitated toward providing your friends with relationship or family advice, becoming a marriage and family counselor could be the perfect fit for you. The field is growing, so there will be many opportunities. From 2021 to 2031, the demand for marriage and family counselors is likely to rise 14%. The median pay for these professionals is almost $49,900. 
3. Substance abuse or addiction counselor 
Substance abuse counselors fulfill a role that's very similar to mental health counselors. The difference is they specifically focus on treating substance abuse disorder and addiction. While you might typically think of these counselors as helping people who are dependent on drugs or alcohol, that isn't the full scope of this type of work. Some of these counselors may help treat other addictions such as gambling. Part of the training for this counseling career is not only understanding how to treat addiction but also understanding the root causes of addiction.
Substance abuse counselors may lead individual or group sessions to help their clients. They may work in hospitals, substance abuse treatment centers, correctional facilities or even colleges. The opportunities for substance abuse counselors are similar to mental health counselors. These mental health jobs are expected to grow 22% between 2021 and 2031, and the median pay is just over $48,520.
4. School counselor 
If a school counselor made a significant impact in your life, you may want to pass along some of your wisdom to the next generation by pursuing a career in the field. These professionals are a crucial part of a student's education experience. They help care for the social and emotional needs of students and, depending on what age group they are working with, help students determine what path they should take in their future. This profession is on track to grow 10% between 2021 and 2031, which is faster than average. With a median pay of over $60,500, the salary is one of the many attractive things about becoming a school counselor. 
The University of Northern Iowa's school counseling master's program is nationally recognized for its exceptional ability to equip K-12 and elementary school counselors. Like with mental health counseling, students who go through this program will get 700 hours of real-world practicum experience in various Iowa communities. This means by the time you become a school counselor, you'll feel confident in your abilities.
5. Rehabilitation counselor 
Lastly, rehabilitation counseling is another profession that requires a Master of Arts in Counseling degree. These counselors support individuals with a wide variety of disabilities so they can live more independently. Rehabilitation counselors advocate for their clients, helping them live their lives to the fullest. Some rehabilitation counselors known as vocational rehabilitation counselors primarily support their clients in the workplace. Other rehabilitation counselors called clinical rehabilitation counselors help their clients navigate the psychosocial impacts of their disabilities. 
If you love celebrating others through their big and small wins, being a rehabilitation counselor may be for you. The field is growing fast! Between 2021 and 2031, this occupation is estimated to grow 11%. The median salary for rehabilitation counselors is almost $38,600.
Achieve Your Dreams with a Counseling Master's Degree from the University of Northern Iowa
If you've been looking into mental health jobs that will allow you to make a difference in the lives of others, one of these counseling careers may be exactly what you're looking for. The best part about earning a counseling degree is that you'll be set up to work with clients from a variety of backgrounds and in many situations. You may work with patients suffering from addiction, families, couples and individuals of all ages without ever having to specialize in one of these areas. 
A fulfilling career as a counselor starts with a counseling master's degree from the University of Northern Iowa. Whether you're interested in the mental health counseling track or the school counseling track, UNI brings you closer to meeting your professional goals and living the life you've always dreamed of. You'll have the option of taking courses on addictions, families and couples, facilitating career development and multicultural counseling. All of this will make you a well-rounded counselor. 
Find out more about the Master of Arts in Counseling degree today!
As Iowa's only regional comprehensive university, we are designed to provide critical coursework with real, practical fieldwork. 
Real, relevant academic excellence for a world that expects future-ready graduates.
94% of UNI grads find success within six months of graduation.
 
UNI's clinical mental health counseling program was the first accredited program in the nation. 
 
UNI has the only dementia simulation taking place in a whole house in the state.
 
UNI is ranked a top regional public university by U.S. News & World Report.