Languages & Communications
French Film Festival returns to UNI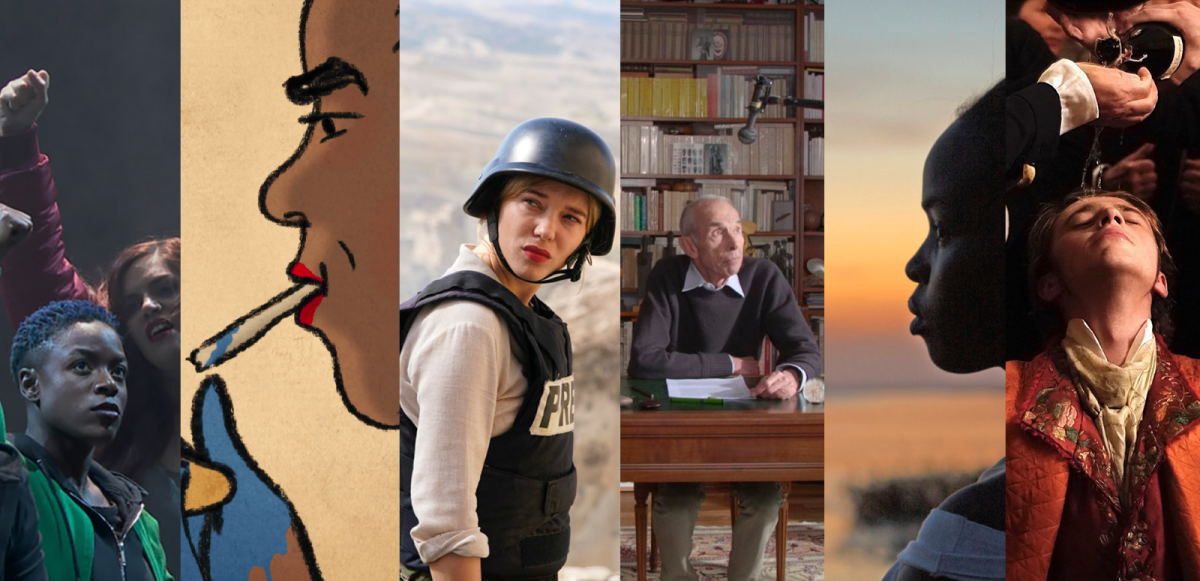 CEDAR FALLS, Iowa – A hip hop opera, an animated account of the Spanish Civil War and a tale about a journalist whose life is upended – these are some of films streaming as part of the UNI's 2023 French Film Festival.
The third annual French Film Festival, hosted by the UNI Department of Languages & Literatures, will be held Jan. 22 through Feb. 26. Six French films, all with English subtitles, will be available to stream virtually over six weeks beginning in late January. A post-screening discussion for each film will be held in a hybrid format, with both in-person and virtual options.
"The UNI French Film Festival brings alive diverse perspectives of the francophone world to students, faculty and friends of UNI," said Elizabeth Zwanziger, associate professor in Languages & Literatures. "It's an opportunity to enjoy imagery from French-speaking places around the world and the melodic sounds of different voices telling their stories in French. French cinema challenges its audiences to reflect on cultural differences and offers new ways of viewing the world that we share."
The festival is made possible due to grant funding from the FACE Foundation (French-American Cultural Exchange) and support from the UNI French Program Fund. Grant recipients pick from preselected films to craft a schedule that is diverse and fits their audiences. Film options run the gamut from classic to contemporary.
A range of departments on the UNI campus are involved with the festival, with faculty both incorporating the films into their classwork and participating as discussion leaders. The departments of communication and media, history, the School of Music and others have collaborated on the event in the past.
While the initial festival was held virtually due to the pandemic, there were obvious benefits to continuing the individual movie viewing and virtual discussion.
"It allows the festival to reach more people," said Jim O'Loughlin, department head of Languages & Literatures. "Participants can work around classes, commutes and other conflicts to watch at their leisure. Roommates can join in, and it's a great option for winter programming. With the virtual option, we never have to cancel or reschedule due to bad weather."
To see the schedule, and to register for the event, visit the festival webpage here.