Press Releases
New partnership allows UNI to offer news grants to support open educational resources
The University of Northern Iowa's Rod Library is proud to announce The Regents OER Grant Program, a joint funding opportunity that will support the development of new course materials licensed for open use, making a college education more accessible for Iowa students.
The program, a partnership with University of Iowa and Iowa State University, will facilitate the development of Open Educational Resources (OER), which are teaching, learning and research resources that are free of cost and access barriers, and licensed for open use. Two types of awards are available through this program, and small teams of faculty, graduate students and staff at any of the three Board of Regents State of Iowa public universities are eligible to apply for funding. The initiative is a part of larger efforts at UNI to support OER campus-wide, but is the first to support faculty creating new OER materials.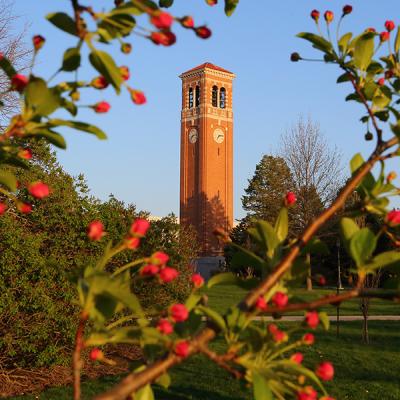 "We're pleased to partner with the other Regent universities to offer this textbook-affordability initiative. This is the first time UNI has offered faculty incentives for creating OER, which means more courses will be able to transition from traditional, expensive textbooks to high-quality free textbooks," said Anne Marie Gruber, UNI instruction and liaison librarian who coordinates OER campus-wide. "We have already saved UNI students up to $400,000 per year with open textbook adoptions, and anticipate this grant program will increase that significantly. As UNI's campus-wide OER program grows, it has the potential to make an affordable education even more accessible for many students."
Textbook development grants, in the amount of up to $7,500 per team member, will fund the development of new open textbooks to fill gaps in existing OER coverage within a discipline. Ancillary materials projects will be funded up to $1,500 per team member for the development of slide presentations, test banks and/or other support materials to accompany an existing open textbook.
In addition to financial stipends, successful applicants will receive intensive training on OER creation and development, including a two-day workshop in September 2021. Grant recipients will receive support for finding source material, using OER authoring tools, developing content, understanding open licensing, and OER project management before and after the workshop. A call for proposals and additional details about the program will be released on June 22. 
The Regents OER Grant Program was created with support from the Governor's Emergency Education Relief Fund (GEER Fund), which was established in the Coronavirus Aid, Relief and Economic Security (CARES) Act passed by Congress in 2020.