Press Releases
UNI's Business and Community Services continues to help gauge the impact of the COVID-19 pandemic on Iowa
The University of Northern Iowa Institute for Decision Making (IDM) and Strategic Marketing Services (SMS), in partnership with the Iowa Economic Development Authority, recently launched the third Iowa COVID-19 Business Impact Survey to assess the current impacts of the pandemic on Iowa's businesses and nonprofit organizations.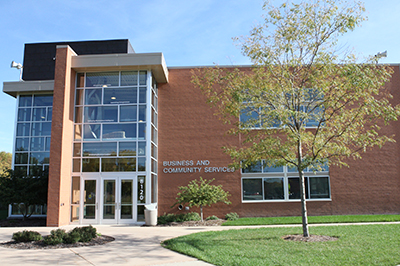 The UNI team will again provide the Iowa Economic Development Authority (IEDA) with a detailed report and an executive summary that will be made available to the public, which the authority will use to inform its public policy and programming in response to the ongoing impacts of the pandemic on Iowa.
IDM and SMS worked collaboratively with IEDA, the Iowa Council of Foundations, the United Ways of Iowa, Volunteer Iowa and economic development professionals across Iowa to develop this new round of survey questions.  Any Iowa business or nonprofit organization can complete the survey here.
The report follows two previous efforts in March and May of 2020 that IEDA used to provide timely business relief and assistance. For example, the March survey results showed that nearly 80% of the Iowa businesses negatively impacted by the pandemic had fewer than 25 employees. In April, IEDA began awarding grants from the Iowa Small Business Relief Program.  The program assisted businesses that employed between 2-25 people and were experiencing business disruption due to the COVID-19 pandemic.
IDM and SMS's work on this third Iowa COVID-19 Business Impact Survey is supported through UNI's EDA University Center that is funded through the U.S. Department of Commerce's Economic Development Administration. The statewide executive summary and rural business report will be available online.