Politics & Justice
UNI ranked top college for student voting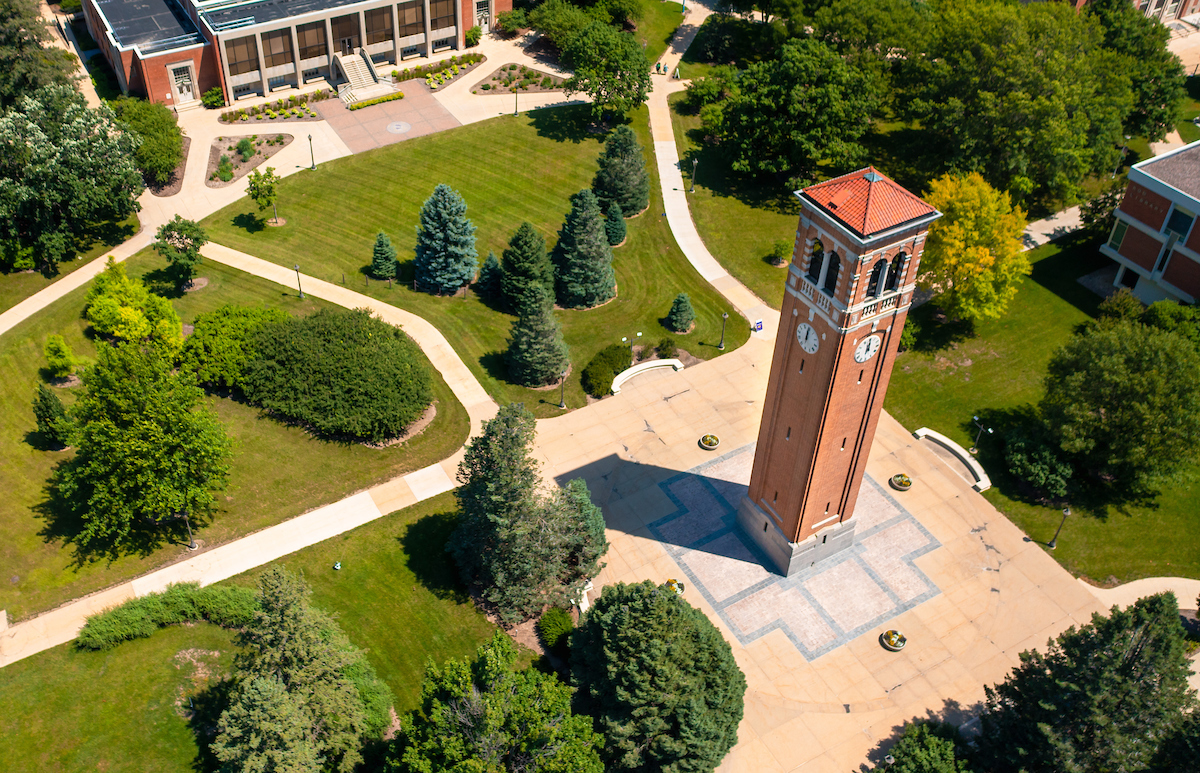 The University of Northern Iowa was recently featured on Washington Monthly's list of America's Best Colleges for Student Voting. Out of the 850 institutions considered for the list, only 230 schools, including UNI, made the cut. To earn a spot, each institution had to show its commitment to increasing student voter turnout through action plans for both the 2020 and 2022 elections and have the data to back up its commitment based on calculations from the National Study of Learning, Voting, and Engagement (NSLVE).
UNI was further praised for being an institution that had a 2020 voter registration rate above 85 percent. 
In 2020, UNI student voter registration was an impressive 89.1 percent, and voter turnout was 73.1 percent. While this rate was largely unchanged from the share of UNI students who registered to vote in 2016, turnout was up from 66 percent that same year. When compared to UNI's peer institutions, voter turnout among students is about eight points higher than the norm.
"I am really excited that UNI does such a nice job of this, and I'm proud to be a part of that," said Justin Holmes, associate professor of political science. "We're not just turning out people that are future teachers and future accountants and things like that. Our students are future community members. They're going to be part of their communities and their country, and to enable them with the skills and the desire to go out and be a part of that is really important as part of a more holistic education experience. I'm grateful for the support on campus for #PanthersVote from the president and provost, faculty, student organizations and individual students, which has helped make registration and voting a part of our campus culture."
UNI has a strong tradition of civic engagement among students, with the second-highest student voting rate in the nation for the 2016 presidential election and the highest voter turnout rate of any Iowa public university in 2018.
Since 2018, UNI has shown its commitment to mobilizing student voting and civic engagement through the #PanthersVote initiative. This nonpartisan effort is led by the UNI chapter of the American Democracy Project (ADP), Northern Iowa Student Government (NISG), the UNI chapter of the Campus Election Engagement Project (CEEP), the Department of Political Science and UNI Athletics.
According to Holmes, the most important part of #PanthersVote is educating students. Some of that education is on voter registration. Some of it is on the roles of Congress and their state governments to help students see why voting in all elections, not just presidential elections, matters. Lastly, educating the students on the issues such as foreign policy is crucial to helping them become more informed voters.
Of course, the initiative goes beyond education. Helping students register to vote by placing volunteers at major events and large classes can help make the registration process a little less overwhelming for first-time voters.
Since voting has been done on UNI campus in the past, part of the #PanthersVote initiative is also ensuring voting locations across campus are easy to find with prominent signage.
In 2020, Holmes said they had robust plans ahead of the election, but the pandemic got in the way. A lot of the educational discussions were taken online. The #PanthersVote group also made several videos about the importance of voting, including one with President Nook and others featuring students explaining why they were choosing to vote.
For the 2022 midterms, Holmes said they are partnering with student organizations and hope to have more educational sessions and a large event for National Voter Registration Day on September 20. Following the success of the spring conference on election security, Holmes also said #PanthersVote will be hosting a more condensed version of a conference on the same topic this fall.
Contact:
Amanda Jahnke Sauer, Marketing & Communications Manager, College of Social & Behavioral Sciences, 319-273-7197, amanda.jahnkesauer@uni.edu