Politics & Justice
UNI student gets up-close look at the FBI and urban law enforcement
Growing up, Katelyn Bakker was fascinated by crime shows like "Law and Order: SVU" and "Criminal Minds." Although she now knows those TV shows may not have the most realistic depictions, her dream of going into law enforcement has not wavered. She's pursuing this dream at the University of Northern Iowa, where she is majoring in psychology and criminology and criminal justice with minors in sociology and mental health.
"After doing more research throughout high school and taking the courses to make sure that was something I wanted to continue in college, it just opened my eyes to the fact that, sure, it's not the same as what I grew up with on TV, but it's definitely still a career that I would be super passionate about."
Even though she is about to start her junior year of college, Bakker has already acquired a plethora of experiences that have confirmed she's on the right track. First, she went through an internship with the Urbandale Police Department. Then, at the beginning of August, Bakker attended the 2023 FBI Omaha Field Office Collegiate Academy. Of about 50 students, she was the only one going to college in Iowa to attend the academy. Bakker had to submit an application with a resume and her GPA to be selected for the day-long opportunity. 
The experience included hearing from a variety of speakers who work at the FBI. Bakker learned about national security, cyber crimes and violent crimes against children. She also learned about the different types of jobs available at the FBI.
Bakker was most interested in the violent crimes against children presentation because it is the most similar to the route she hopes to work in her future. Although she's not sure if she'd like to work at the federal or the state level, Bakker would like to work on human trafficking cases.
Bakker also got to tour the FBI's gun vault — where she met a UNI alum working for the FBI — as well as the evidence response team room.
"I didn't know that it was just going to be a bunch of guest speakers, but I appreciated that it gave me a bunch of different contacts and people to reach out to," she said. "So I think that definitely was more helpful than watching a video about what life is like as an FBI agent or just hearing an internship coordinator talk about what it's like."
Most of the other students in attendance were criminal justice-related majors, but some were also pre-law. 
"It definitely affirmed the idea I've had of possibly applying to work for the FBI," she said. "It solidified some of the knowledge I thought I knew just from the internet or assumption."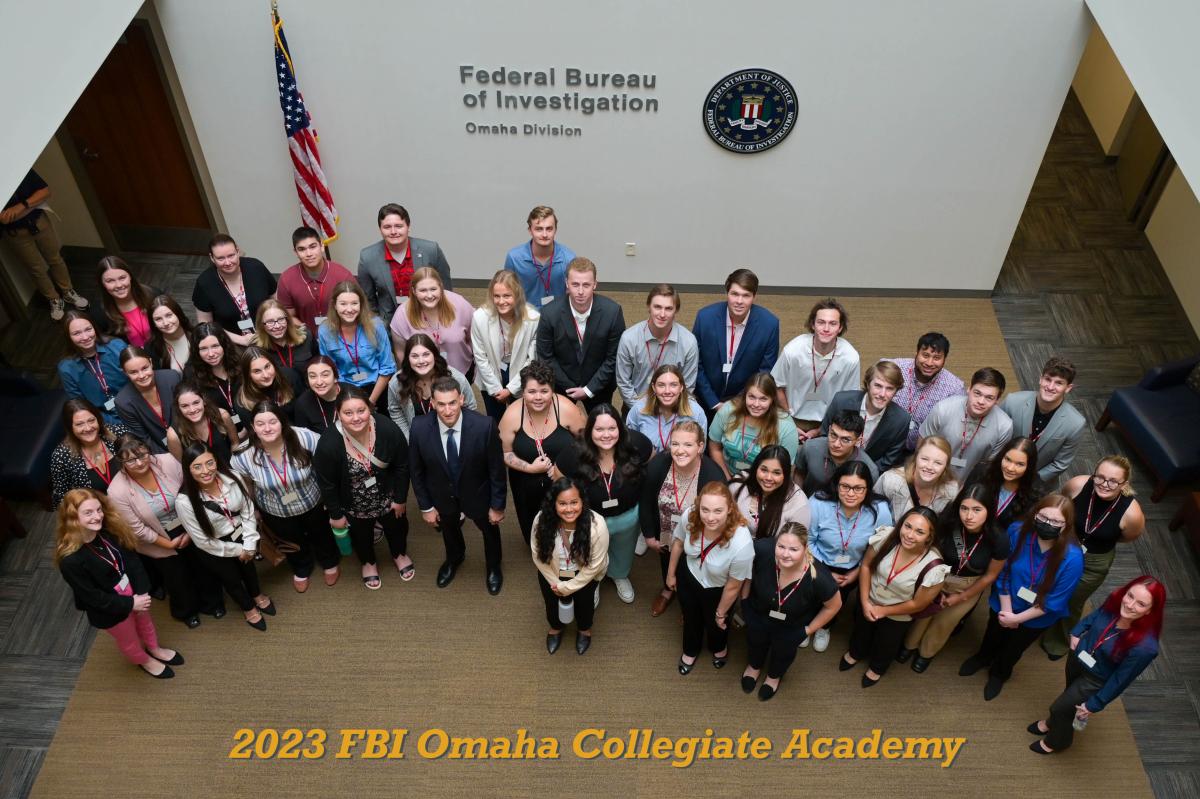 During her internship with the Urbandale Police Department, Bakker rode along with the patrol division and was able to go on calls for service with the police officers.
"I really thought it was beneficial to witness that, rather than just kind of reading about it and assuming how it's going to be," she said. "Sometimes those circumstances are exactly what the textbook says, and sometimes that doesn't work at all."
This semester, Bakker is looking forward to diving deeper into her psychology courses. She believes expanding her knowledge of mental health issues will be crucial for her interactions on the job when she works in law enforcement.