Politics & Justice
What can you do with a Master's of Public Policy?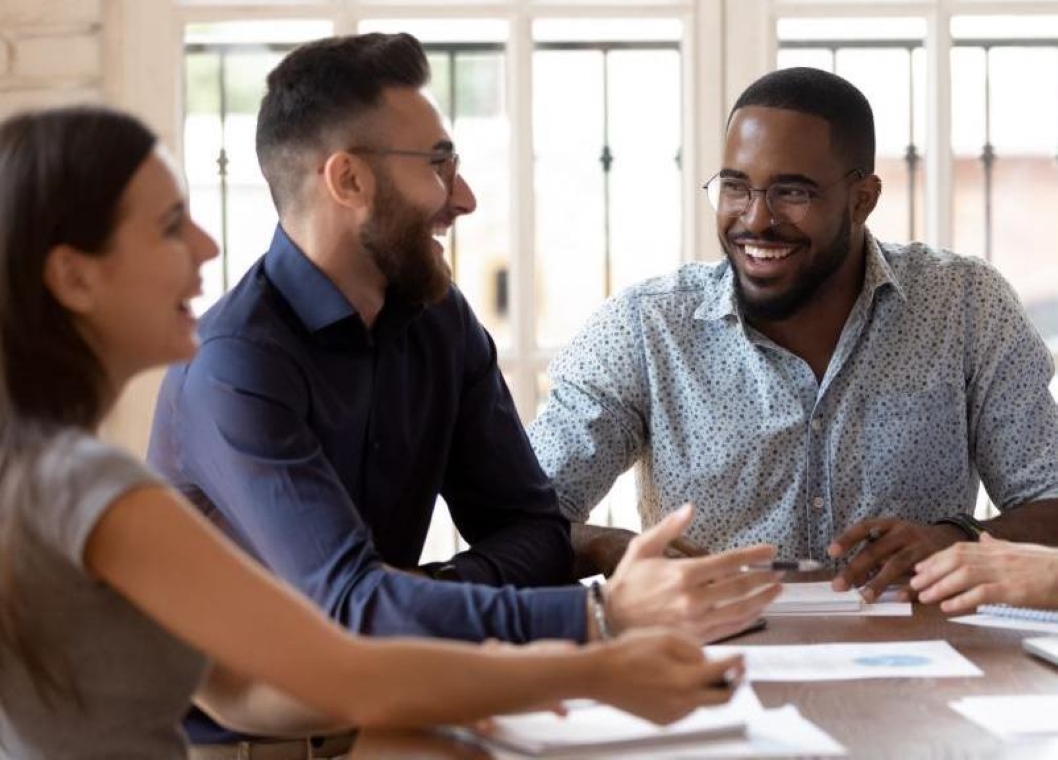 If you want a job that's focused on advocacy and making an impact, getting a Master's of Public Policy could be the right career move for you. With an MPP degree, you can help shape your community, state or even your country. Is this path for you? Keep reading to find out!
What is a Master's of Public Policy?
You could describe it as a mix of economics and political science. A master's degree in public policy teaches students how to design, implement and analyze policies. Through coursework, students learn how to be expert critical thinkers. Sometimes this field is confused with public administration – while both fields deal with policies, only public policy deals with designing them.
Completing an accredited public policy graduate program like the one at UNI sets you up for many career options, and many of them are lucrative ones. Here are a few ideas you might consider:
7 public policy jobs
1. City planner
Some people who have completed a Master's of Public Policy go on to become city planners. These individuals help their communities by determining how land should be used. They work with public officials, analyze research and share their planning ideas with their communities. It's crucial for city planners to remain current on the latest environmental regulations, zoning policies and building codes. This is a career where you'll spend time in the office, but you'll also frequently travel to scope out various sites. If you want a career where you can see that you're making a tangible difference for your community, becoming a city planner could be right for you. On average, city planners make nearly $58,000 a year, according to data from Payscale. 
2. Market researcher
If you love analyzing data and identifying patterns, becoming a market researcher could be the perfect thing to do with your MPP degree. By analyzing consumer behavior and marketing practices, market researchers can help companies strategize their marketing and sales efforts and ultimately make them more effective. They are all about figuring out how to influence their target audience. While this may sound a little different than most public policy jobs, someone with a Master's of Public Policy can make a great market researcher for a nonprofit or government agency that is looking for support for policy changes. The average base salary for a market researcher in 2023 is almost $63,000.
3. Nonprofit director
If you thrive in leadership positions and have no problem overseeing a large number of details, directing a nonprofit organization could be the perfect way to utilize your public policy degree. Appointed by the board of directors, a nonprofit director is in charge of managing the day-to-day operations of the organization and ensuring the organization is on track to meet its goals. The director informs the board about the goings on of the nonprofit and ensures the organization is remaining compliant. If you've always dreamed of making a difference by working in the nonprofit space, this is one way to make your dream happen. The average salary for a nonprofit director in 2023 is more than $63,000.
4. Policy analyst
If you're a policy analyst, you will most likely work for a nonprofit organization or for the government. This role is all about taking a look at policies, both those that have been implemented and those that are being considered, and making sure they have the best interest of stakeholders in mind. Sometimes, policy analysts will have an area of expertise such as defense or health care. They are problem solvers who need to be expert researchers and have a knack for seeing both the pros and cons of a decision. The average salary for policy analysts in 2023 is nearly $64,000.
5. Public relations manager
Becoming a public relations manager is another option for people who have completed a public policy graduate program, especially for those who have impeccable communication skills. Public relations managers work as a liaison between an organization or individual and the media. It's their job to ensure that their client or company gets good media attention. Their task list can vary, but often they will manage media inquiries, write press releases, give speeches and attend events. They are experts at building relationships. Getting an MPP degree can set you up for success as a public relations manager who works with government officials. Being a public relations manager pays off — their average base salary is almost $76,000.
6. Government relations manager
As a government relations manager, you serve as a liaison between an organization and government officials. You might work for a nonprofit organization, a corporation or an advocacy group. It's your job to advocate for the interests of your organization and influence public policy. This is a great career option for people who love working with other people because it involves meeting with government officials and lobbyists. Staying up-to-date on legislation that is in the works and that has already passed is crucial for this role because it is your job to inform management about the latest laws and regulations that could impact them. In 2023, the average salary for government relations managers is almost $78,000.
7. Program manager
If you're a strategic thinker with strong leadership skills, you might consider becoming a program manager. These individuals oversee a large number of projects and the project managers who are in charge of them. With their leadership, companies are positioned to meet organizational goals. Program managers need to be expert multitaskers, capable of overseeing projects that have different goals and deadlines. It's their job to ensure the organization stays on time and within budget. Becoming a program manager will give you a hefty return on investment in your MPP degree. The average salary in 2023 is more than $90,000!
Get your Master's of Public Policy at the University of Northern Iowa
Any of these public policy jobs will allow you to work on issues you're passionate about and see the difference you're making firsthand. If you're looking to advance your career in public policy, consider enrolling in the MPP degree program at the University of Northern Iowa. This master's program is accredited by the Network of Schools of Public Policy, Affairs and Administration (NASPAA), the global standard for public service education. Designed for working professionals, this part-time program allows you to study with the same cohort of professionals over the two years it takes to complete your degree. It's completely online, and by the time you graduate from the program, you will have the skills you need to succeed in the increasingly complex public policy arena. Apply today!