STEM
UNI associate professor to mark National Park Week with program on Wind Cave National Park research project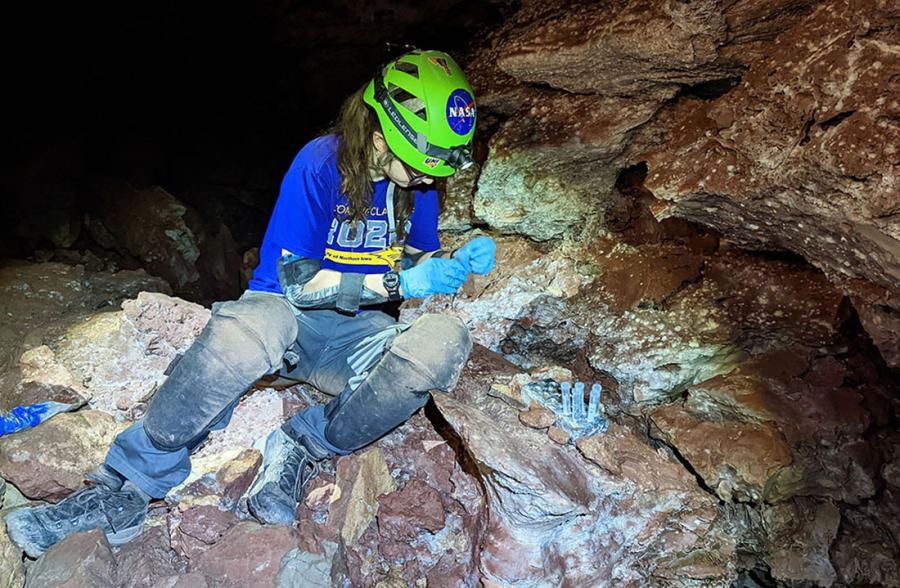 WIND CAVE NATIONAL PARK, SD – The University of Northern Iowa's Josh Sebree, an Associate Professor with the Department of Chemistry and Biochemistry will be hosting a program Tuesday, April 19, at 3 p.m. CDT on the Wind Cave National Park's Facebook page in celebration of National Park Week.
As a part of a $200,000 grant from NASA and the Iowa Space Grant Consortium (ISGC), Sebree is part of a team of investigators from across the university that is studying the cave's unique low-energy environment, which resembles environments found on other planets, along with types of isolated life that can survive in extreme subterranean systems like those found in  Wind Cave National Park, South Dakota.
The team's research will help NASA scientists better understand extraterrestrial life.
For more information on UNI's research project at Wind Cave National Park, visit the university's Office of Research & Sponsored Programs webpage, and check out the Inside UNI story to learn about the work UNI students have been contributing.
Throughout the rest of National Park Week, Wind Cave National Park will be hosting a variety of activities beginning Saturday, April 16, and running through Sunday, April 24.
For a complete list of National Park Week activities, visit the Wind Cave National Park website.
Additionally, there will be a variety of social media posts on the park's Facebook and Instagram platforms throughout the week highlighting various aspects of the park. 
National Park Week is an annual national celebration of people, parks, trails, heritage areas, national trails and rivers, seashores, historic sites, and beautiful landscapes that together tell the story of our nation. Entrance fees at many national park sites across the nation will be waived on April 16.
About the National Park Service: More than 20,000 National Park Service employees care for America's national parks and work with communities across the nation to help preserve local history and create close-to-home recreational opportunities. Learn more at www.nps.gov.