STEM
UNI geography students selected to present at American Association of Geographers Annual Meeting
Graduate and undergraduate students in geography join geographers from around the world to examine pathways toward more just geographies at annual conference March 23-27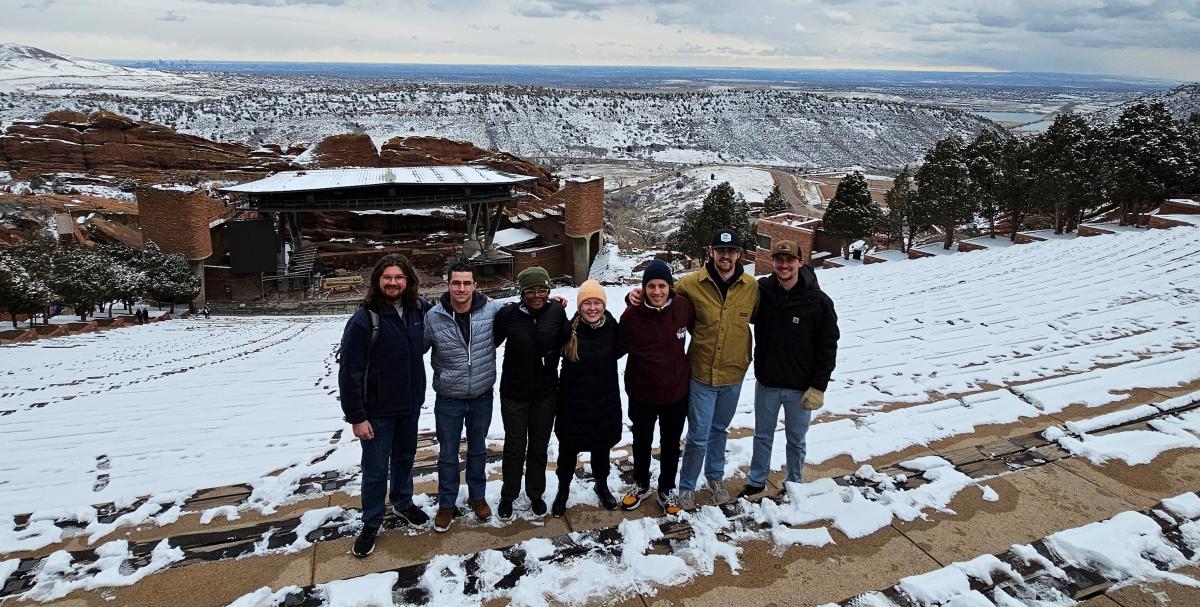 CEDAR FALLS, Iowa -- UNI geography students presented on a variety of topics during the American Association of Geographers (AAG) Annual Meeting, which took place in Denver March 23 through March 27. Nine graduate students and two undergraduate students presented their original research during the conference. The meeting offered sessions and panels on topics that included visualizing geographies that are more just and equitable, confronting climate change, Indigenous sovereignty and geographies and the technologies driving change in the field, from advancements in GIS to new developments in remote sensing.
"Attending the AAG conference provided a wealth of exposure to both career geographers and fellow graduate students working to advance their research and careers," said Andrew Creasey, a first-year master's student in geography. "The sessions, talks and workshops imparted an array of new ideas and perspectives on the vast possibilities offered by a geography degree." 
"The American Association of Geographers Annual Meeting is the gathering place for geographers of all backgrounds and disciplines, a place to reflect, learn and grow as we all work together to better the world," said Gary Langham, PhD, executive director of American Association of Geographers.

Semyon Drozdetckii and Polina Syadeyskaya presented their master's thesis work on Indigenous peoples in Russia and had the opportunity to collaborate with other Eurasian scholars at the conference. Drozdetckii stated, "The situation of Indigenous Peoples fighting for their rights outside of North America is different from what people in the American academy are used to thinking about when it comes to the topic of Indigenous Peoples in relation to the land." Syadeyskaya presented her ongoing thesis research with the Nenets people, a nomadic herding community in northern Russia. As a member of the Nenets people, Syadeyskaya hopes that those who listened to her talk "took away that Nenets people can self-organize successfully even after their subsistence way of life was broken under the Soviet Union." She added that the conference atmosphere was particularly impactful. "It feels like a great leap forward for me in terms of my future plans for my studies and career—an exit from the usual circle," said Syadeyskaya.
"Geographers work on some of the world's most urgent issues, from climate change to environmental justice to population shifts to humanitarian crises," said Marilyn Raphael, director of the UCLA Institute of the Environment and Sustainability and president of the American Association of Geographers. "All of this work is part of the larger consideration we're addressing in this year's theme, Toward More Just Geographies. We're proud to be able to bring together the best and brightest for idea sharing and inspiration."