STEM
UNI to host Halloween House for children and families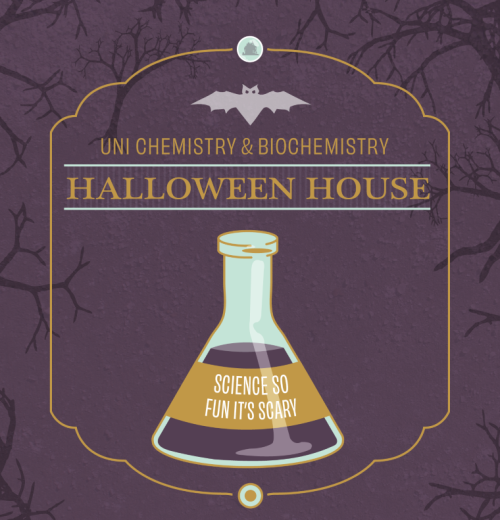 CEDAR FALLS, Iowa – The University of Northern Iowa's American Chemical Society (ACS) student chapter, in collaboration with students from the biology, physics and earth science departments, will host their annual Halloween House from 4:30 to 7:30 p.m., Friday, Oct. 27, on the second floor of McCollum Science Hall. The event is free and open to the public. 
Students will be performing Halloween-themed science demonstrations and supervising hands-on activities in rooms such as "Pirates' Cove," "Frankenstein's Lab," "Haunted Harvest" and "Shadow Play." The hands-on activities are intended for children, and costumes are encouraged. Children of all ages – along with the whole family – will find the science demonstrations entertaining and informative.
"Halloween House is one of my favorite events of the year, and I would highly recommend coming to watch the magic of science! It also is completely put on by the science clubs at the university, which makes it even better," said Megan Unger, co-president of the American Chemical Society student chapter.
Halloween House is organized by the UNI Student Chapter of the American Chemical Society, the UNI Physics Club, the Gamma Sigma Chapter of The Society of Sigma Gamma Epsilon, UNI Pre-Med Club, UNI National Science Teaching Association, and Women in STEM student organizations. The event encompasses STEM activities. 
For additional information, contact Colin Weeks at 319-273-2805 or colin.weeks@uni.edu or Laura Strauss at 319-273-6139 or laura.strauss@uni.edu.