STEM
UNI offers computer science professional development for hundreds of educators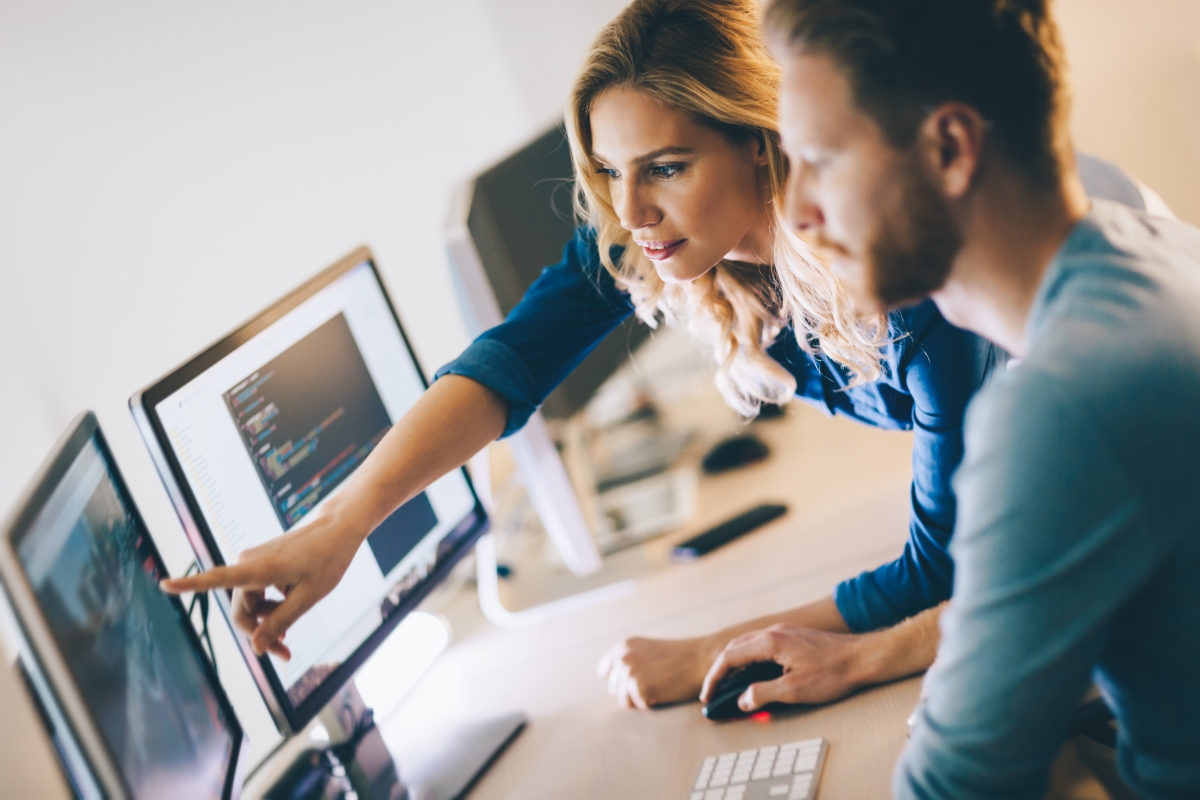 Approximately 300 teachers, school counselors, instructional coaches and school administrators from all around Iowa will gather on the UNI campus in June for a week of computer science professional development. The week-long conference will offer professional development, training opportunities and the chance to get up to speed on the latest developments in computer science education.
"I think that computer science is young enough as a discipline that most teachers in the classroom right now have not had a good opportunity to see it from a student perspective," said Ben Schafer, professor in the Department of Computer Science and program coordinator for the Computer Science Education program at UNI. "A lot of teachers have been picking up their computer science skills in random bits and bursts, so having a formal, concentrated way of allowing teachers to talk about this subject with their peers is so important."
As the prevalence of computer science education has grown in the state for K-12 students, so has the need for more access to computer science development. As more and more jobs require these skills, it makes earning computer skills in school all the more necessary.
"Using the computer is an important skill, even if we're not all going to become computer scientists," said Schafer. "It's the same reason why we ask every kid to learn a couple of years of mathematics to graduate from high school — because we think that those skills are important just for being part of society."
Known as Computer Science Professional Development Week or CS PD Week, there will be nearly 30 classes on a wide variety of topics including artificial intelligence, cybersecurity and coding. There's something for educators working with every grade level. While some trainings are just a day long, others continue for the whole week. Some of the classes will also require some follow-up activities in the fall, and teachers have the option of earning credits.
The week is sponsored by the Iowa Department of Education and organized, in partnership, by Iowa's area education agencies, NewBoCo K-12 Education and UNI. Courses are facilitated by organizations that have produced the curriculum for the trainings, including Code.org, BootUp, CodeJoy and Carnegie Mellon University.
CS PD Week has existed in some format for at least five years, but this year's event at UNI will be the first time it will be held entirely in person at such a large scale. The in-person nature of the event is crucial for the educators.
"We try to make sure the teachers in the room are interacting with each other and building those peer relationships so there's a support system going on once they move beyond this," said Schafer. "That's why we want people physically in a room together, rather than doing asynchronous online training."
The Department of Education covers the costs of the week for participants including breakfast and lunch, housing in the UNI dorms and the instruction itself. Teachers can receive a stipend for every day they are learning. 
Each year, Computer Science Professional Development Week has moved around the state to maximize the education opportunities for teachers. Last year, the event was held in Ames, and next year it will be held somewhere in western Iowa. The state's AEAs choose the location each year.
"UNI has a strong reputation for teacher and education leadership as well as computer science education," Schafer said. "So the AEA team is very excited to bring it here just to continue to foster those relationships between all the different parties in the state."
UNI's strong reputation with computer science education is evident by the three-year grant of nearly $1 million awarded to UNI last year to equip teachers with computer science education. 
Schafer hopes that all educators can walk away from CS PD Week with concrete action items to take back to their classrooms. Even after the week wraps up, he wants attendees to take advantage of the support UNI offers, including an opportunity for teachers to earn their 5-12 Computer Science Endorsement (#278) on their Iowa teaching license. UNI is working on a way to expand the endorsement to the elementary track as well.
"I always want teachers to remember that UNI is here and that UNI is a place that they can come to for support in their careers, whether they got their original degree here or not," said Schafer. "A big part of the mission of UNI is training teachers not only at the pre-service level, but also at the in-service level, and we want them to know we're here to support them."