STEM
What Is Actuarial Science?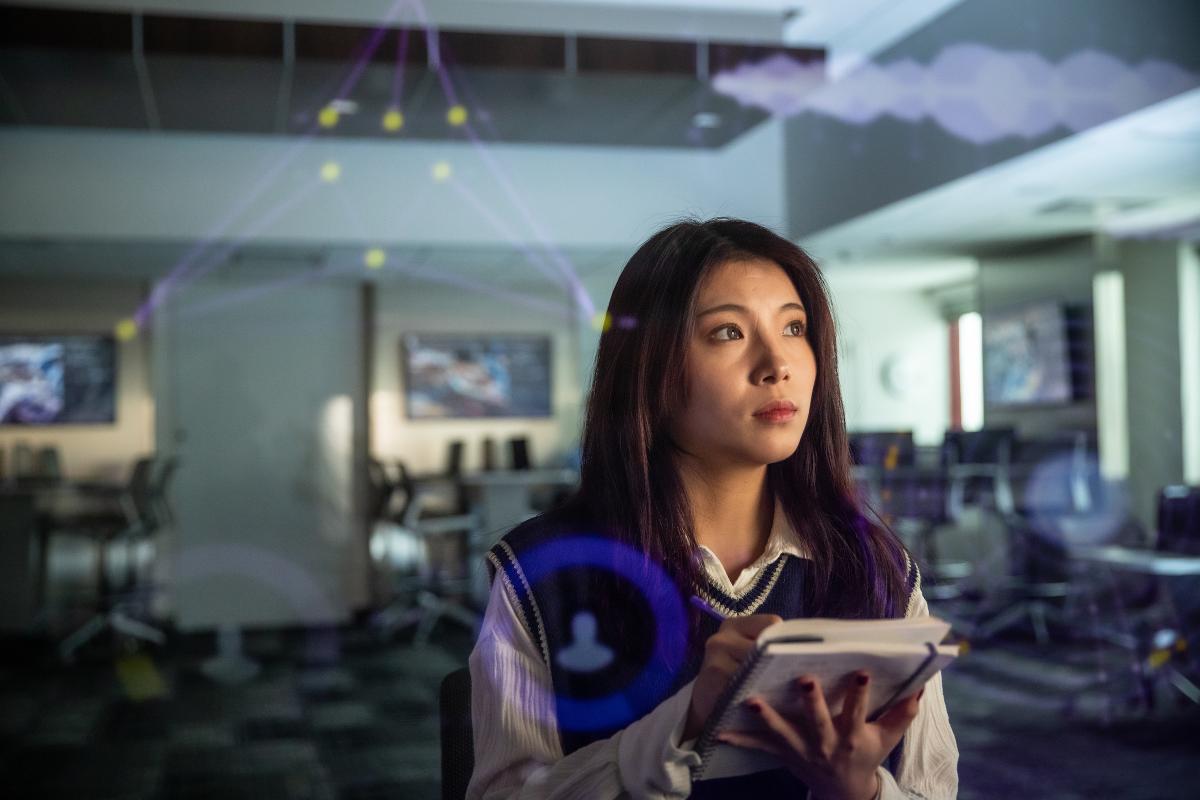 Choosing what you'd like to study in college (or helping your high school student brainstorm their major) is no small feat. But it gets a lot easier when you fully understand your options. For example, you may have heard of actuarial science and you may even know it's a growing, well-paying field—but you may not know all about this high-demand career. Here's an overview so you no longer have to ask "what is actuarial science?" and you can understand the many perks of becoming an actuary.
What Do Actuaries Do?
The field of actuarial science centers around using data to make accurate financial predictions. If you're an actuary and you're not busy determining how an event might impact an organization's finances, you're probably determining how you can reduce the consequences of that event. Essentially, you are helping a business stay profitable no matter what. Actuaries help bring stability to situations that could otherwise be marked by fear and uncertainty.
You'll find the most opportunities for actuary jobs at insurance companies. However, all types of organizations from nonprofits to healthcare facilities need someone to monitor and assess their financial risks.
Actuaries who work in insurance use historical trends and statistics to calculate the cost of a policyholder's premiums. The goal is for the cost of these premiums to cover a payout when a claim is filed. As the likelihood of a policyholder filing a claim goes up, so do their premiums. This is why young, inexperienced drivers have higher insurance premiums than their older counterparts. They are more likely to get into an accident and file a claim. 
By charging these drivers more each month, an insurance company can accumulate money to cover a claim faster which is important because, statistically speaking, they will likely need it sooner. Policyholders who drive more miles are also more likely to get into an accident because they are on the road so frequently. That's why these drivers also face higher premiums.
It's an actuary's job to look at these factors and determine how they should impact someone's premiums. Not only does this benefit the organization, but it also helps individuals. For example, by making these calculations as accurately as possible, actuaries ensure that people can rely on their insurance when they need it rather than facing large, unexpected costs.
What Do Actuaries Study in School?
If you don't want to be stuck in school for several years, becoming an actuary is a great option because you really only need a bachelor's degree to succeed. While majoring in actuarial science may seem like the obvious choice if you want to become an actuary, you can also get a degree in economics. Economics courses make up a key part of the actuarial science major, but majoring in economics instead of actuarial science opens up additional career options if you're not sure about committing to becoming an actuary.
If you're someone who loves numbers, you'll feel right at home in an actuarial science program where you will constantly be using math and statistics. You need to have a keen eye for detail as well as the ability to look at a data set and identify trends.
In addition to all the math courses you'll have to take to become an actuary, you can expect a lot of business classes such as accounting and finance. Computer programming will also be interwoven into your coursework.
What Are Actuarial Exams Like?
As an actuary, retaining your credentials and continuously increasing your knowledge are crucial. The most obvious example of this is the series of actuarial exams you'll take after earning your degree. First, you'll need to pass a series of preliminary exams to become an associate-level actuary. After that, you can progress to the fellowship level.
Usually, you will have to pass two or three of these exams before getting your first actuary job. One actuary may take different exams than another depending on what type of actuarial science they are specializing in. That being said, the first exams you'll probably need to pass are offered through the Society of Actuaries. 
Depending on the exam, you may have a three- to five-hour time limit. When you're taking associate exams, the format will be almost all multiple-choice with the exception of one exam that combines multiple-choice and written answers. Once you get to the fellowship exams, you'll only have written answer problems. 
The difficulty level of these exams is high, with less than half of test-takers passing. The chances of passing an exam on your first attempt are even lower.
Because lifelong learning is so crucial to being an actuary, you must be someone who is self-motivated and willing to dedicate time to studying long after college is over. Expect to spend at least a few months preparing to take each actuary exam. By the time you've taken all 10 exams, you may be a decade into your career. Note that while changes to the actuarial exams (such as the number you must pass) are rare, they do happen.  
Why Should I Become an Actuary?
If you want to know why you should study actuarial science, just look at the data. The U.S. Bureau of Labor Statistics has predicted that between 2020 and 2030, the need for actuaries will grow 24% which is much faster than most occupations. Getting into the actuary field is a great way to feel more confident in your job security.
Actuaries are also generously compensated for their work. In 2020, the average actuary salary was $111,030. Even the lowest 10% of actuaries still made over $66,000.
As an actuary, you're one of the most influential financial professionals and a dedicated problem-solver. The challenge is part of the appeal because you'll always be mentally stimulated.
Actuaries collaborate heavily with others, especially accountants and financial analysts. So if you love working as part of a team, this is a great option for you. There may also be some travel involved depending on if you work with clients or not.
Why You Should Study Actuarial Science at the University of Northern Iowa
Now you can confidently say you know what actuarial science is. If you're excited about the data-driven nature of this field, the top-notch actuary salaries and the skyrocketing demand for these professionals, you should learn more about UNI's actuarial science major.
The Actuarial Science major offered through the UNI Department of Mathematics is nationally acclaimed, and 96% of graduates have found employment or are continuing their education within six months of graduation. Through our top-notch program, you'll take all of the coursework necessary for the first five exams of the Society of Actuaries and will be expected to pass at least two of the exams administered by the Society of Actuaries or the Casualty Actuarial Society before graduation.
Outside of the classroom, you will be connected to summer internships—which can lead to full-time job offers—and can get involved in the Actuarial Science Club or the annual Actuarial Science Networking Day, which brings companies from around the nation to recruit UNI students.  
To learn more about the department, you can email mathematics@uni.edu or visit math.uni.edu.
As Iowa's only regional comprehensive university, we are designed to provide critical coursework with real, practical fieldwork. 
Real, relevant academic excellence for a world that expects future-ready graduates.
94% of UNI grads find success within six months of graduation.
 
UNI's actuarial science program is nationally acclaimed.
 
UNI graduates more math teachers than anywhere in Iowa.
 
UNI is ranked a top regional public university by U.S. News & World Report.