Alumni
From politics to baseball, UNI connections constant for Iowa's new Deputy Secretary of Agriculture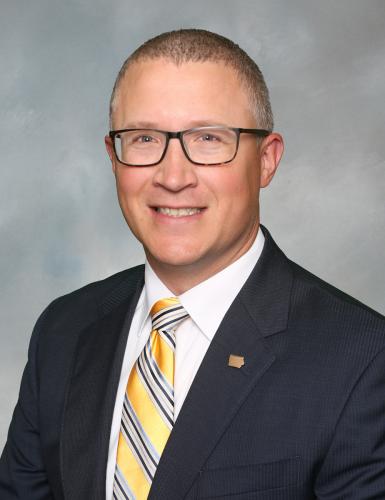 Looking back over the past 21 years since he graduated from the University of Northern Iowa, it's easy to see that almost every aspect of Grant Menke's professional life has been punctuated by his association with the university.
"It's just amazing that my whole career and so much of my life has been surrounded by UNI," he said. "Every step I've taken, every professional position I've held, I've basically sat next to or next door to or worked closely with someone who graduated from UNI, which is quite remarkable. It's just cool to see how over the course of the first 20 or so years of my professional life, UNI grads have been a constant."
But UNI hasn't only permeated his professional life, the Panther presence has also been prevalent in much of his personal life.
"My mom is also a UNI grad and so is one of my younger brothers," he said. I also met my wife, Susie, at UNI - she graduated with a degree in communicative disorders and later got her masters in Speech pathology at UNI -  and after I graduated, I lived with an aunt and uncle near Washington, D.C., both of whom are UNI grads. It's just amazing how that connection has been ever present throughout my life."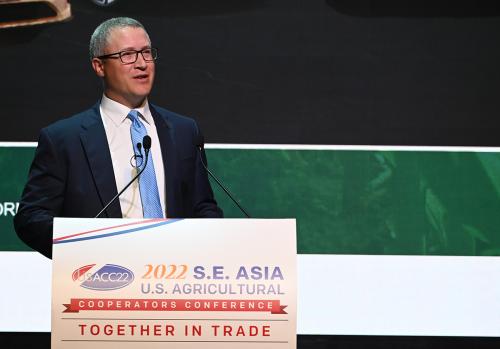 Recently named Deputy Secretary of Agriculture with the Iowa Department of Agriculture and Land Stewardship, Menke graduated in 2002 with a double major in political science and humanities and a minor in international affairs. But he never actually saw himself working in politics.
"Similar to a lot of political science majors, I was considering going to law school, but I also had a somewhat unique passion for officiating baseball," he said. "It was my dream career to umpire Major League Baseball. Every summer during college, I would umpire as many baseball games as I could, and I really loved it."
So, instead of going to law school after graduating, Menke moved to Washington D.C. and got a job as a legal assistant at a small energy law firm and umpired as many baseball games as he could in his off time. Less than a year later, Menke decided to make the leap and enrolled in the Wendelstedt Umpire School in Daytona Beach, Florida, and then went on to umpire in the Arizona rookie league.
"I loved it, but the season only ran from about June to September, so I had to find something to do during the off season," he said. "And that's when, in just another crazy circumstance, a UNI connection popped up."
A friend of his wife's family, who also happened to be a UNI graduate, worked on U.S. Senator Chuck Grassley's Finance Committee staff and mentioned Sen. Grassley's office was looking for a fall intern to support legislation efforts.
"As soon as I heard that, I called the guy up and we had a great conversation and pretty soon after I was hired," he said. "And that really was the result of having that UNI connection and just being in the right place at the right time."
For the next six years, Menke split his time between umpiring minor league baseball games across the country and working as a staffer for Sen. Grassley - one of UNI's most famous alums -  in the off season.
"It was such a great experience. I loved every minute of it," he said. "But as my life began to get even more full, continuing to manage a schedule like that and still be present for the other really important parts of my life wasn't feasible."
So, Menke left the minor leagues and Sen. Grassley's office and he, his wife and their young son moved to Iowa and settled in Ankeny, where they still reside. 
Since then, Menke has worn a variety of hats, including policy director with Iowa Renewable Fuels Association, state director with USDA Rural Development, and vice president of market development with Iowa Corn.
In every position he has held, a UNI connection has been present, whether it was a coworker or a colleague in the next office.
"It really is like being a part of this huge family," he said.
Currently, Menke is getting settled in his new role with the Iowa Department of Agriculture and Land Stewardship. Having grown up in Iowa's northwest corner on his family's farm in O'Brien County, it's work he is very passionate about.
"I am very grateful for the opportunity to serve alongside Iowa Secretary of Agriculture Mike Naig as an advocate for Iowa agriculture," he said. "And I owe so much of my professional success to my time at UNI. It was a fantastic experience, and I was very fortunate to receive the support I did and to have the opportunity to be involved in so many aspects of campus life. It was truly an instrumental time in my life that set a foundation for everything to come."