Alumni
UNI business alum turned her dream house into full-time career
 Armed with business acumen she honed at the University of Northern Iowa, a pristine sense of style and sharp photography skills, Waukee-based Niña Williams has built a successful career as a social media influencer. She's amassed 18,000 followers on Facebook, more than 250,000 followers on Instagram and more than 9 million likes on TikTok. She is known for showcasing the dream home she built with her husband Nick and its unique coastal farmhouse style. She also shares about food, fashion and other lifestyle content.
"I never really thought it would be a job," said Williams. "It was more of people wanting to see the house that we were building. Randomly, one day, I decided to start posting every single day on Instagram. People started noticing and sharing my stuff. Eventually, brands would contact me, and now it's my job."
Teaming up with her twin sister Cecilia, she would tag major brands in her posts and use hashtags. Some of the brands would ask if they could repost the content, and Williams was usually happy to oblige as long as they mentioned her. The strategy worked, as big brands like HGTV took interest, featuring the twins in a 2017 Facebook live series called "2X Design."
"Obviously, it's cool to get recognized by brands, but when someone comes up to me personally and says, 'Oh, hey, I follow you,' I think that means more," said Williams. "Sometimes I'm just sharing and talking, but I don't know who's following me. So to actually have that human interaction is pretty cool."
‌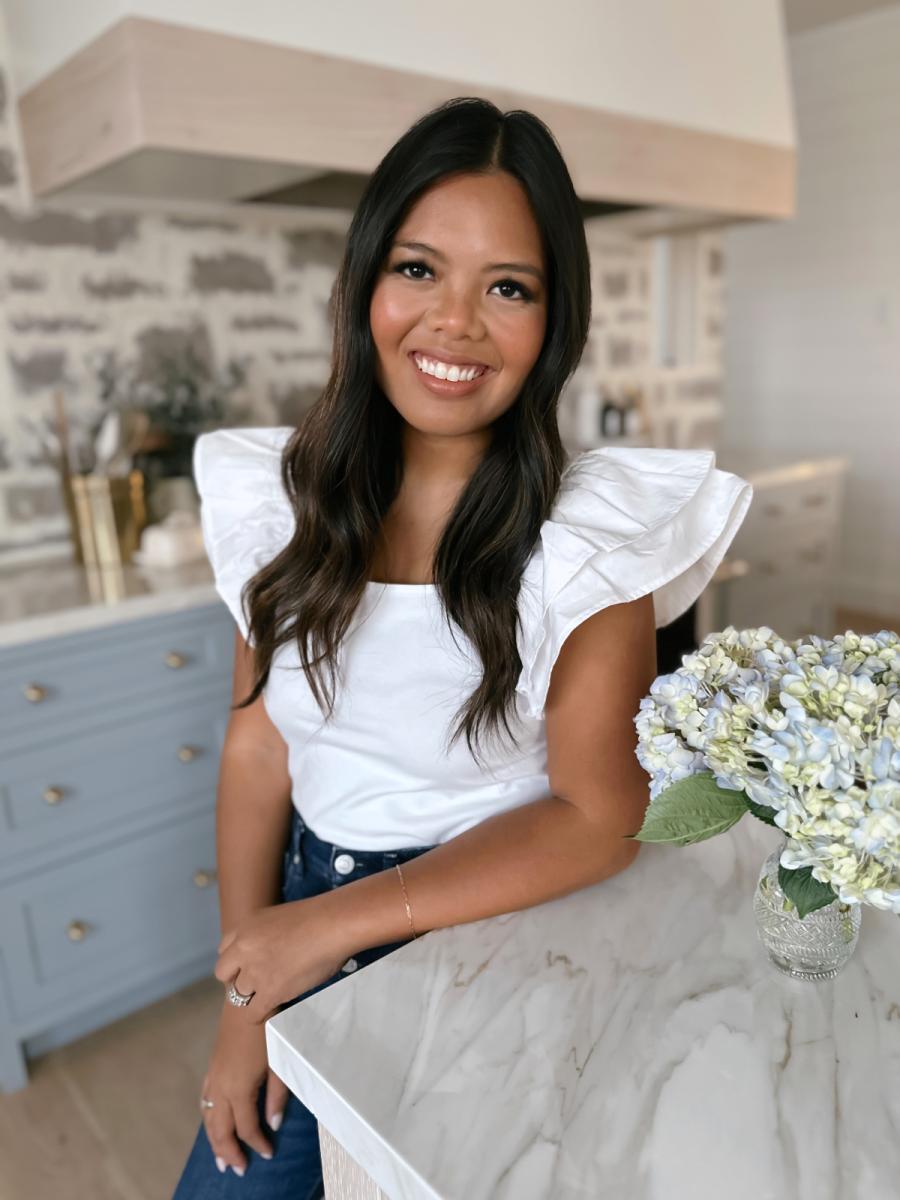 Williams believes one of the reasons her photos stood out on social media in the early days was because she knew how to edit photos after her years of working in photography. She also knew the value of social media because it was a major way she and her sister had grown their photography business.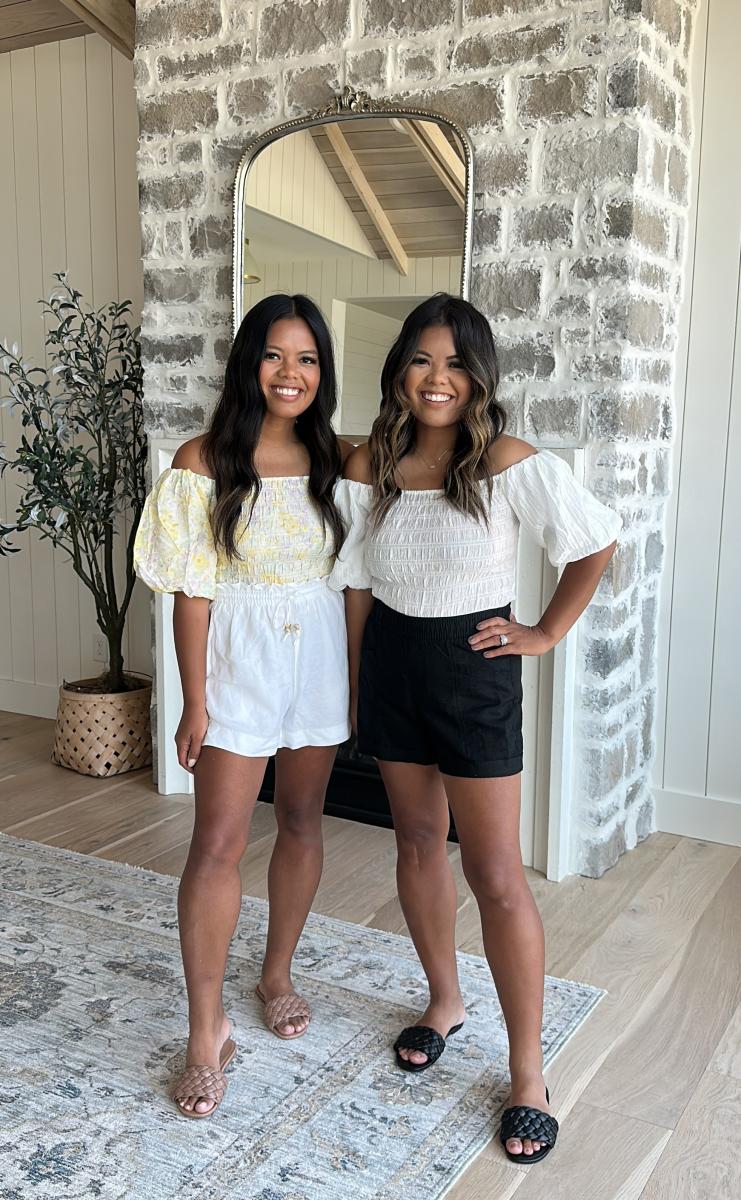 Niña Williams and twin sister Cecilia
‌While the pair has decided to go their separate ways on social media, they still sometimes collaborate on projects from their individual accounts.
In the beginning, Williams recalls featuring brands on her account for free or in return for merchandise.
"Eventually you realize that time is money, and you're spending time doing these things," she said.
When Williams decided to up her social media game, she monetized her account to earn commission through affiliate links and started working with brands on sponsored posts. Over the years, she's worked with brands like Walmart, Anthropologie and Serena & Lily.
"You don't stick with your rate for very long — you have to know your worth." she said. "When your engagement increases or your following increases, your rate increases."
Williams describes her journey to influencing as the American dream. She was born in the Philippines, the youngest of seven girls. Her family moved to the United States when she was three and settled in a trailer in Pella, Iowa. 
Williams chose to go to UNI because she thought it was the perfect size. As a bonus, Cecilia also attended UNI and majored in interior design.
At UNI, Williams worked in the dining center, participated in the national service fraternity Alpha Phi Omega and met her husband while living in the dorms. A self-described introvert, Williams recalls stepping outside her comfort zone for presentations and group projects. This helped prepare her for a future of talking in front of others, including participating in numerous panel discussions for her job as an influencer.
"You're going to be in situations where you're not comfortable doing it, but that's a good thing," she said.
While in some ways what she does now is completely different from her early career, she believes her degree in accounting from UNI gave her a strong foundation in business which helped her build her own business online.
---
"I always tell people if you are wanting to go to college, and you want to do what I do, you need to take some business courses," said Williams. "At the end of the day, you can be good at what you do, but you need to have a core business mindset and know how to run a business. If you're not running smoothly, you're going to go out of business."
---
Right out of college, Williams got a job working for PricewaterhouseCoopers, a Big Four accounting firm, where she stayed for three years. She made friends at work and grew through the experience, but learned her passion wasn't in accounting.
When a lifestyle photographer came to take pictures of her three-month-old daughter, Williams was inspired. She had a conversation with her twin sister about starting a photography business.
The idea took off, and Williams ended up working in photography for six years. Unfortunately, succeeding as a wedding and lifestyle photographer meant working a lot of nights and weekends, and both sisters wanted more time with their kids. So they took a step back from the business, and Williams became a stay-at-home mom. Decorating her house and posting pictures of it online became a creative outlet.
"That's when I started to do the influencer stuff, which was only for fun," she said.
After several years of influencing full-time — and regularly earning a six-figure salary — she dreams of having her own line of home goods at Target. She knows she's already achieved more than her younger self could ever have imagined.
"We had the best memories living in our trailer, but when I was young, we would drive by a nice house and I would think, 'Someday,'" said Williams. "I think my younger self would be like, 'You did it. You were able to build your dream house and have your dream job,' which is so crazy."