Alumni
UNI grad plans events for thousands while working in a volcano
One of Chris Kasparek's unconventional workplace is a volcano — a dormant volcano, that is. As a 1997 UNI leisure services graduate, part of the job is overseeing Carney Park in Italy. This one-of-a-kind outdoor recreation center within a volcanic crater contains a nine-hole golf course, camping areas, a swimming pool, sports fields and more.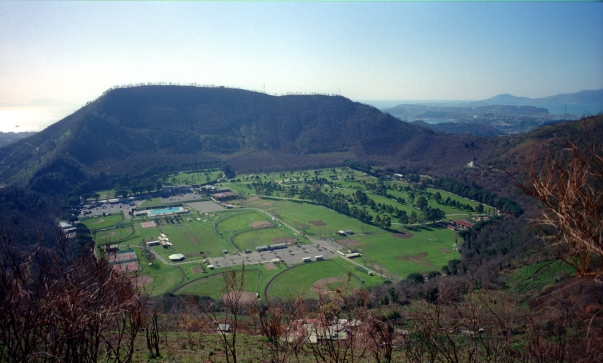 "We've had high school graduations out there for the last eight years," said Kasparek. "We play high school sports out there — baseball and softball — and it's all sitting in a dormant volcano. It's pretty awesome."
Chris Kasparek's 26-year career working with the Navy as a civilian has taken him all around the globe. The Swisher native has been everywhere from Washington state to Japan. For the last 12 years, he's lived and worked in Naples, Italy with his wife Vanessa, also a UNI graduate, and their two children, Emma and Camden.
Kasparek believes his willingness to go wherever his career takes him has been a key to his success. 
"One of the things I always say to students is the first thing you have to determine before your profession is if you're willing to leave wherever you're at. If you're willing to leave, then you can do anything," he said. "If you don't want to leave, it's not a bad thing. It just limits you a bit."
In his role as community recreation director of the NSA Naples Morale, Welfare and Recreation Department, Kasparek is in charge of putting on programming for Navy families as well as large events that draw thousands of people. 
"The biggest highlight for me in the last 26 years is I've been able to give back and support families who support everybody else," he said. 
When Kasparek first moved to Naples, he was the child and youth programs director for NSA Naples. Kasparek has a long history of working childcare operations for the Navy. One of those that made a big impact on him was working childcare operations during Operation Tomodachi when military families were evacuated through Seattle following the 2011 earthquake and tsunami in Japan. 
Other highlights include hosting athletes for the World University Games and hosting events that serve as many as 14,000 people. Recently, Kasparek executed the NSA Naples' annual back-to-school party, an open house event for thousands that concluded with a concert by Echosmith courtesy of Armed Forces Entertainment.
‌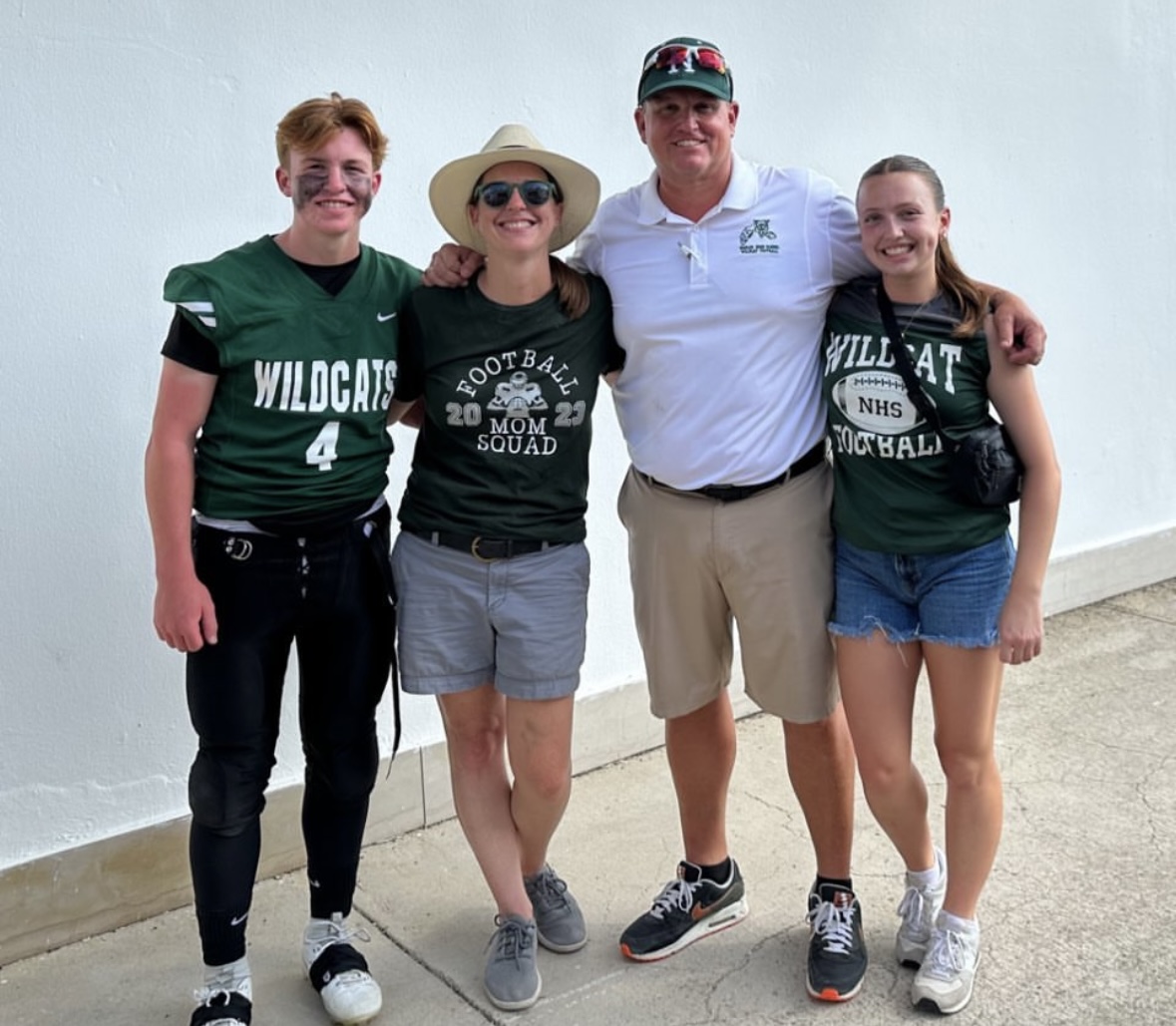 Even though COVID-19 certainly came with challenges — especially in Italy, which was hit hard by the pandemic — Kasparek believes good things were still able to arise from the adversity. Most notably, he remembers the creativity of his team as they moved to virtual programming, including trivia and recognizing graduating seniors by interviewing them.
"For me, that was probably the hardest but also probably the most rewarding because when that was all said and done, we knew we had done something great," he said. 
Kasparek knows his classes and real-life experiences such as the ones he gained at UNI were crucial to teaching him how to plan and implement day-to-day programs and large-scale events for his customers. 
No matter how far Kasparek goes from UNI, he will always be proud to be a Panther.
"UNI is special to me because we continue to go back, and we continue to know people that go," he said. "Things have gotten bigger, but UNI has always maintained a small-town feel."