Alumni
From the WRC's climbing wall to the Rocky Mountains: Hannah Lang's journey in adaptive sports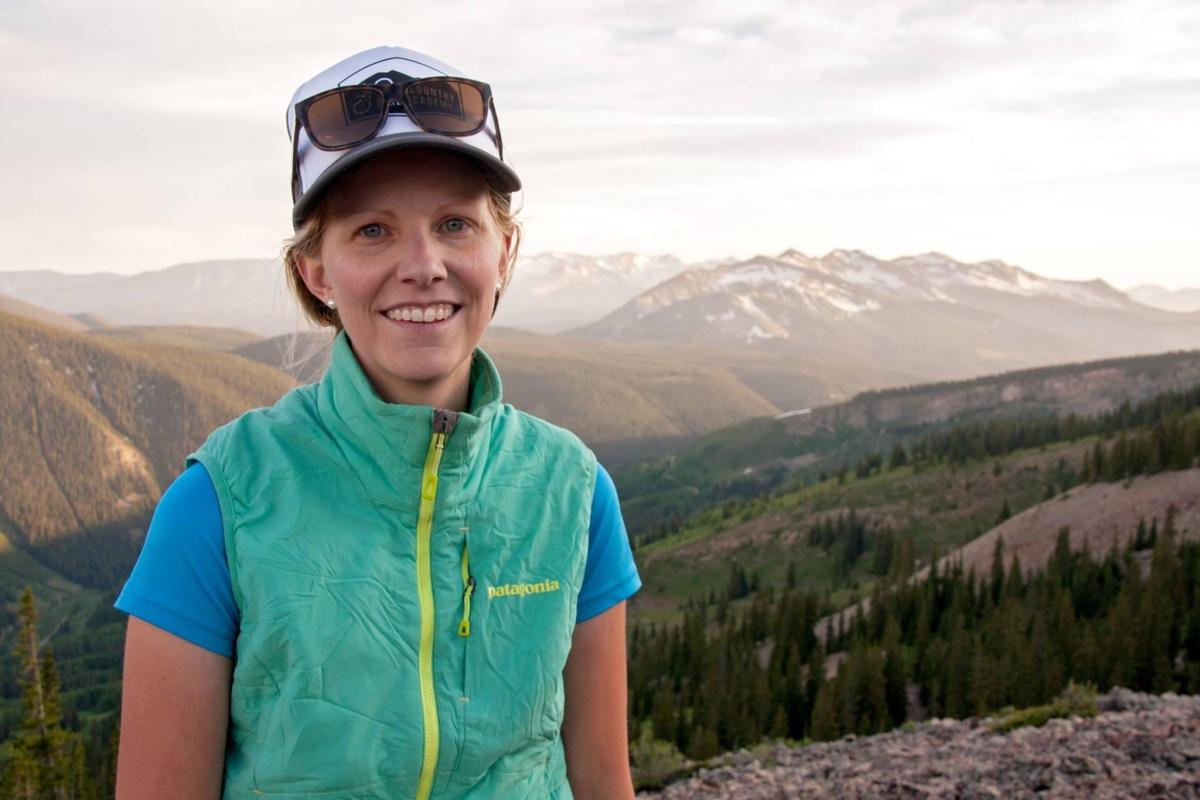 Hannah Lang has been able to take her love of outdoor recreation and turn it into a successful career at the Adaptive Sports Center in Crested Butte, Colorado. The support of faculty and staff and the valuable hands-on experiences she received at the University of Northern Iowa helped make it possible.
"UNI was an integral part of my success," she said. "I feel like one of the few people where I went to school exactly for what I am doing right now."
Lang is a two-time UNI alum, graduating with a Bachelor of Arts in Leisure Youth and Human Services — now known as recreation, tourism and nonprofit leadership — in 2009 and a Master of Arts in Community Leisure Services Programming in 2011. 
She's been working at the Adaptive Sports Center since 2016, not including an internship she did there in 2009. The center provides programming such as adaptive skiing and mountain biking for people of all ages with disabilities. As a logistics manager, Lang works with hospitals and nonprofits that are planning group trips to the center, determines what those trips should look like and handles the logistics. 
Outdoor recreation has always played a major role in Lang's life. Growing up in West Des Moines, she played soccer, and her family took annual trips to Colorado. This led Lang to dream about moving out West.
"Getting outside and being active is a huge aspect of wellness," she said. "It's such an important part of someone's life. That's what we're trying to show here. I just want people to realize what they have inside of them."
In high school, Lang volunteered with the Special Olympics as a coach for track and field, sparking her initial interest in working with individuals with disabilities. Her interest was so strong that she knew even then she wanted to work in the field for the rest of her life. She loved how helping others be active could be a catalyst for positive change in their lives. 
"The thing that attracted me to this line of work is everyone has an innate ability to do good work," said Lang. "Recreational therapy focuses on people's strengths, whereas a lot of medical fields focus on their deficits. We focus on what their abilities are and adapting to meet them where they're at."
Lang's sisters and father had both graduated from UNI, which made her want to chart her own unique path for college, prompting her to start her collegiate experience in Minnesota. But by the time she was a sophomore, she still didn't feel at home, so she transferred to UNI.
"After doing a visit at UNI that fall semester, it completely felt like home," she said. "I talked to professors who were truly invested in me and interested in what I was doing."
While at UNI, Lang could often be found in the same spot on the west side of campus: the Wellness and Recreation Center (WRC) where she took classes and worked.
"The WRC was my home," said Lang. "It was where I was able to put a lot of what I was learning academically into action."
Lang held numerous jobs over the years at the WRC, starting as climbing wall attendant and culminating as facility manager, the highest position for students, when she was a grad student. She loved how the facility was a central hub for all things recreation on campus. She also appreciated the way that Chris Denison, the director of Recreation Services, championed her and encouraged her to apply for different positions in the WRC as they came up.
"Without those experiences and without those abilities to grow professionally, I wouldn't be where I am today," said Lang.
Throughout Lang's undergraduate and graduate days, she consistently had opportunities to explore her interests outside of the classroom. For example, two professors, including Chris Kowalski, recruited her to help kick off a nonprofit that focused on soccer programming for youth in the Cedar Valley. 
"There was a lot of hands-on experience," she said. "The professors understood there is importance to the academic side, but actually getting hands-on experience and putting your learning into action is vital. It wasn't just about if I could pass a test or write an essay. It was getting us into the community and getting us really connected with campus recreation. That was an awesome aspect of the program."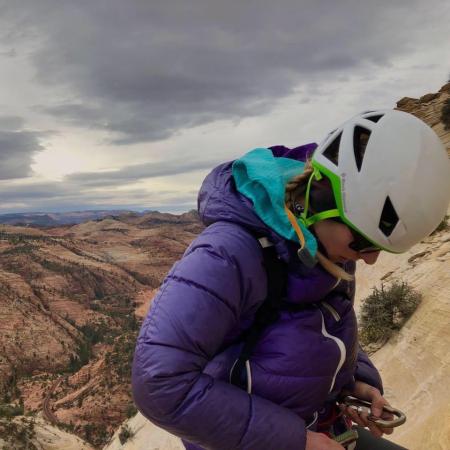 After earning her BA, Lang completed an internship with the Adaptive Sports Center. She realized she still needed more nonprofit leadership experience, so she decided to pursue a master's. 
Lang's work with the Special Olympics followed her to UNI. As a graduate student, she was the volunteer coordinator for the Northeast Iowa chapter of the Special Olympics, overseeing undergraduate volunteers.
Given all the opportunities she received, it's clear Lang made the right choice. Even today she is still in contact with some of her former professors. "Seeing how my professors completely supported me made going back to UNI a pretty darn easy choice."