Arts & Design
Featuring our Faculty: John Wiles
A commitment to choral at UNI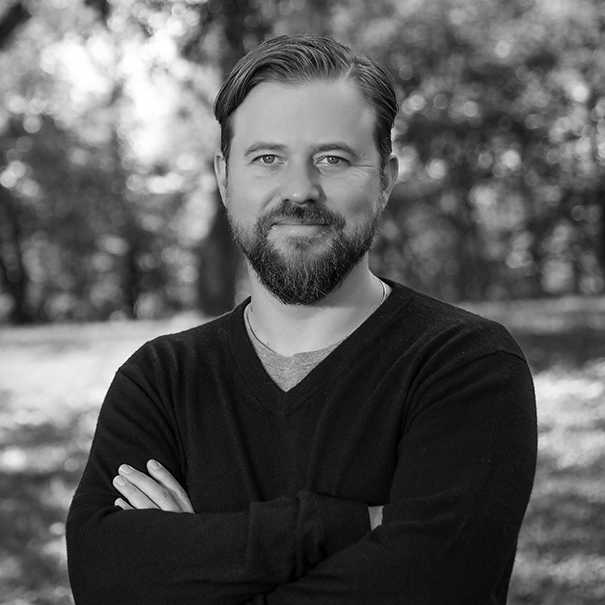 John Wiles, associate professor of choral conducting, has been upholding a strong legacy of choral excellence at the UNI School of Music for the past 12 years.
Wiles conducts Concert Chorale, the Varsity Glee Club and Cantorei. In addition, he teaches graduate and undergraduate students in choral conducting and choral literature and serves as the Artistic Director of the Northern Iowa Bach Cantata Series. 
"My role as the conductor of an ensemble is to facilitate the students' experience by approaching every aspect of the large ensemble with knowledge, skill, intention, and empathy," he said. "The ultimate goal of my teaching is to help create an environment in which students can develop into independent, engaged musicians and citizens."
Wiles received his Master of Music, Master of Divinity, and Bachelor of Music degrees at Baylor University. He completed a Doctorate of Musical Arts in Choral Conducting at The University of Texas at Austin. 
Prior to his appointment at UNI, he was Lecturer and Fellow of Conducting and Ensembles at The University of Texas at Austin. Choirs he has led have toured internationally to Austria, Estonia, France, Germany, Iceland, Ireland, Mexico, Norway, and Spain.
In addition to teaching and conducting at UNI, John's research and creative activity centers around Vox Peregrini, a pilgrimage choir of which he is the founder and Artistic Director. Vox Peregrini is devoted to placing the choral rehearsal process within actual pilgrimage. This summer, Vox Peregrini will walk the Camino de Santiago and will perform at the Cathedral in Santiago de Compostela. 
An active clinician, he has worked with colleges, high schools, and middle schools across the United States. He is the recipient of the UNI College of Humanities, Arts and Sciences Dean's Award for Teaching Excellence, the University of Northern Iowa Book and Supply Outstanding Teaching Award, and The University of Texas Exes Outstanding Teaching Award. 
Besides his work within the School of Music on various committees, Wiles chaired the Music Professional Assessment Committee as it transitioned to a new Faculty Handbook and he is currently a member of the University Faculty Senate.
"I am grateful to the support of UNI students, colleagues and administration," John said. "UNI is truly a wonderful place to work."
Jeff Funderburk, Director of the UNI School of Music, says Wiles is a collaborative colleague, and an excellent mentor for students in the School of Music.
"John is an outstanding musician, mentor and colleague," Funderburk said. "His leadership of the Varsity Glee Club as well as the Concert Chorale and Cantorei offer enriching experiences for students interested in choral music including international tour opportunities. As a faculty colleague, John is collaborative and always willing to lend a hand."
Keep up the great work, John!