Arts & Design
UNI alum's behind-the-stage Shakespearean adventure
Recent UNI graduate Lydia Burg spent her summer immersed in Shakespeare's plays at one of the largest Shakespearean festivals in the nation. She's been working as a crafts artisan and wardrobe technician for the Tony Award-winning Utah Shakespeare Festival, which is the second largest Shakespeare festival in the country. Her position is a highly competitive one, often held by those with master's degrees rather than undergraduates fresh out of college.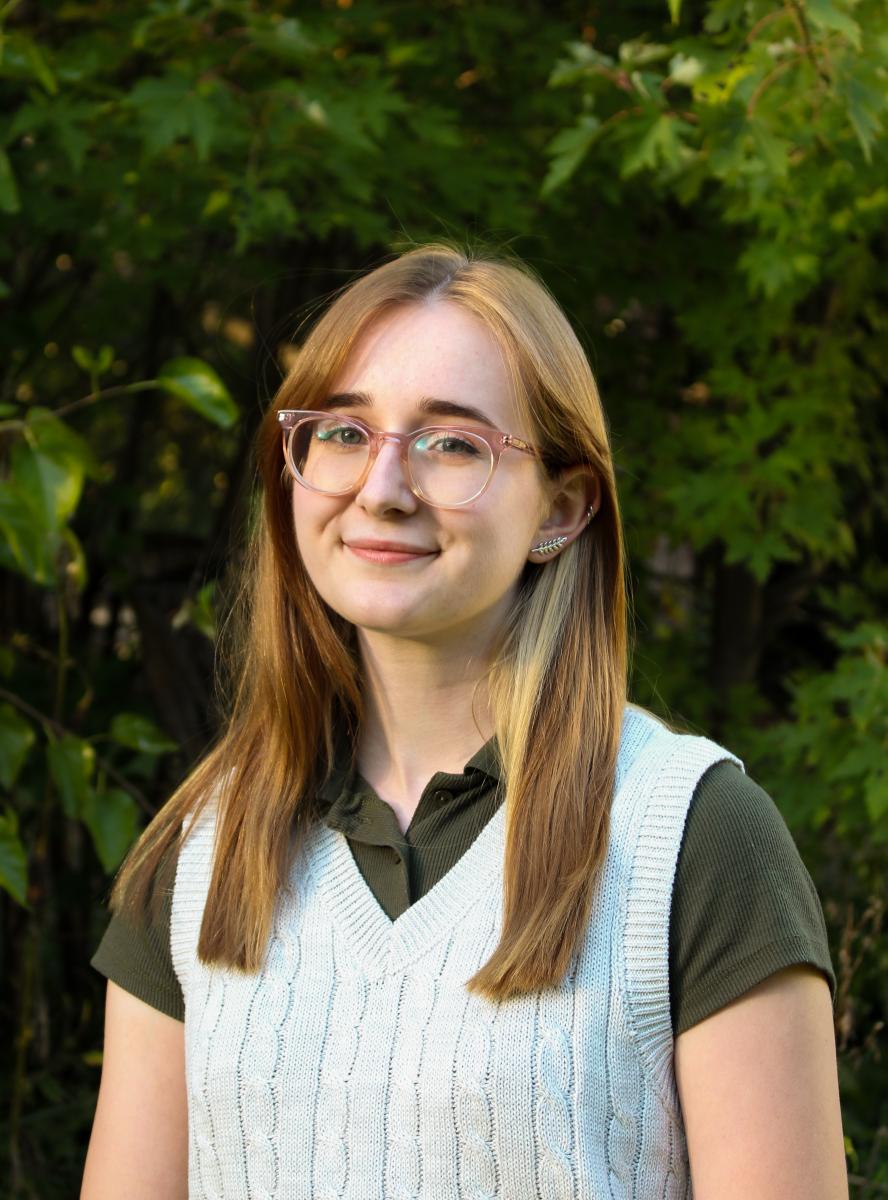 Although Burg has experience on stage — she starred as Ella in UNI's 2022 production of "Cinderella" — her true passion lies in working behind the scenes. 
"Later in college I discovered I also enjoy acting, but I'm still first and foremost a technician," she explained.
Burg grew up a dancer in Urbandale, which exposed her to life on the stage early on. She recalls one year where many of the dance numbers had props, and her mom was the props master. Burg saw how her mom made spreadsheets to keep the props organized and ensured that props got on the stage at the right time. Intrigued, it was her first inkling that life as a theater technician could be for her.
"In high school, I joined our theater troupe for one of their productions," said Burg. "It was absolute chaos, but for some reason, I loved it, and I just kind of kept going with it in high school. By the end of high school, I had changed my mind from being a computer engineer to a theater technician and knew that was the creative, artistic world that I wanted to live in."
Burg goes on to explain that theater technician is an umbrella category to describe those who work on stage who aren't actors — people who work with lighting, costumes, sets and props,  those who design everything and the others who make it. Burg's specialization is in costume crafts, which exists at an intersection between costumes and props. 
She built this specialization while at UNI where she studied theatre design and production and graduated in spring 2023. For productions like "Cinderella" and "As You Like It", she got the chance to work in the costume studio and the scene shop.
"Theory is great, but you have to go out and do things," she said. "What's really cool about UNI is that we get to work in the costume shop, and it's nice because it helps pay rent and also you get to have a job in your field where you get to practice those skills, and you get to see how a production comes together. We're practicing as close to professional as we can in those spaces."
Burg spent last summer in northern Utah working at the Utah Festival Opera Musical Theatre. One of her friends and co-workers ended up working at the Utah Shakespeare Festival, and Burg went to visit them. She was completely in awe.
"My overall impression was 'Wow, I need to work here!'" she said. "I thought, 'This place is amazing. They seem to really care about the people they work with. How do I apply?'" 
When a job opened in December, Burg was quick to pursue and within a few months, she'd been hired for the summer. 
"I knew I was fresh and young and didn't have a lot of experience," she said. "I was nervous because of that, but I felt pretty good because I knew the work I had in my portfolio really spoke for itself. Usually, if I can show people the work that I've done, it helps me get a foot in the door faster. I'm good at what I do. I'm pretty confident in that."
‌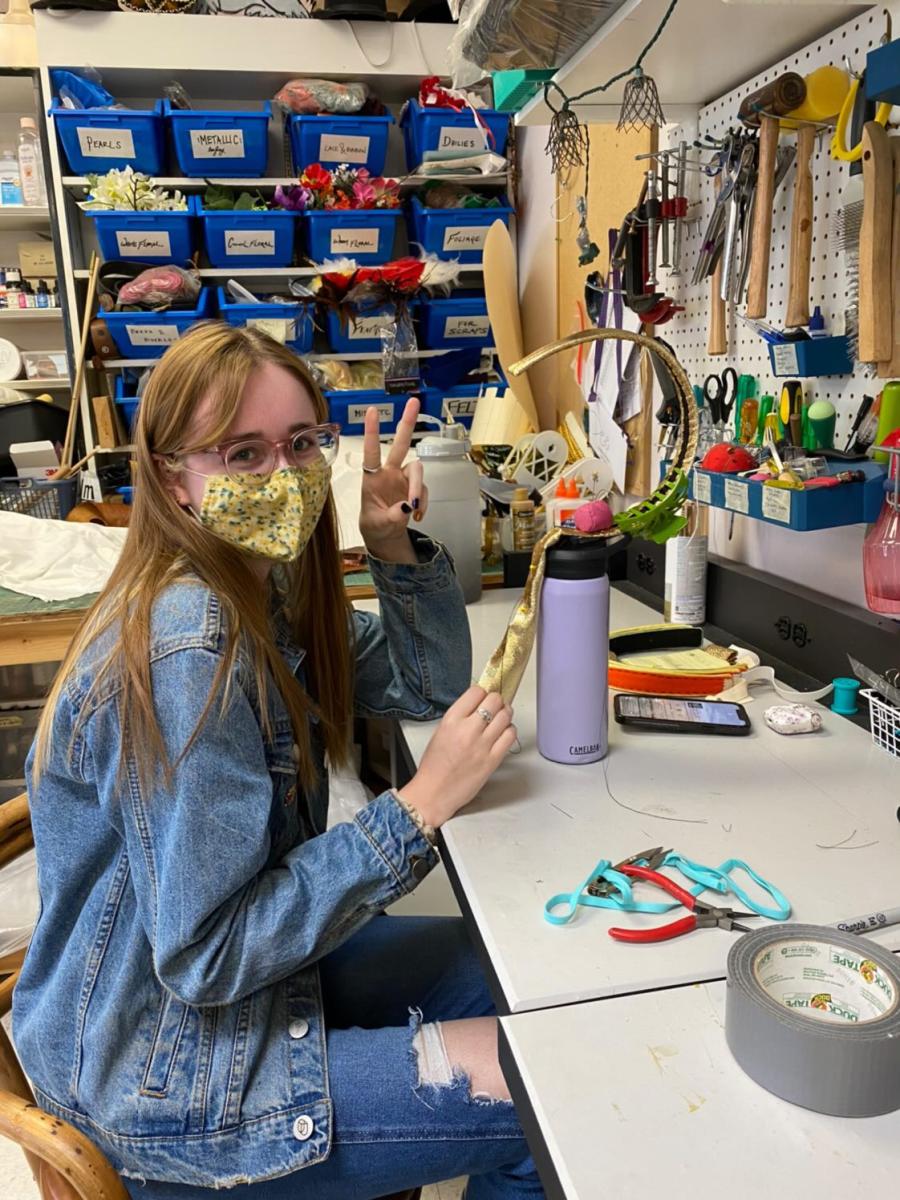 After her May graduation, Burg headed west to Utah. Early May through mid-June, she worked as a crafts artisan during the build phase before any of the shows were open. It's when actors are rehearsing, and props are being crafted. Burg spent most of this time painting. Her favorite projects were crafting costume props for the play within a play in "A Midsummer Night's Dream." She painted a lion mask for the character Snug and a large leather shoulder piece with a halo for the character Moonshine.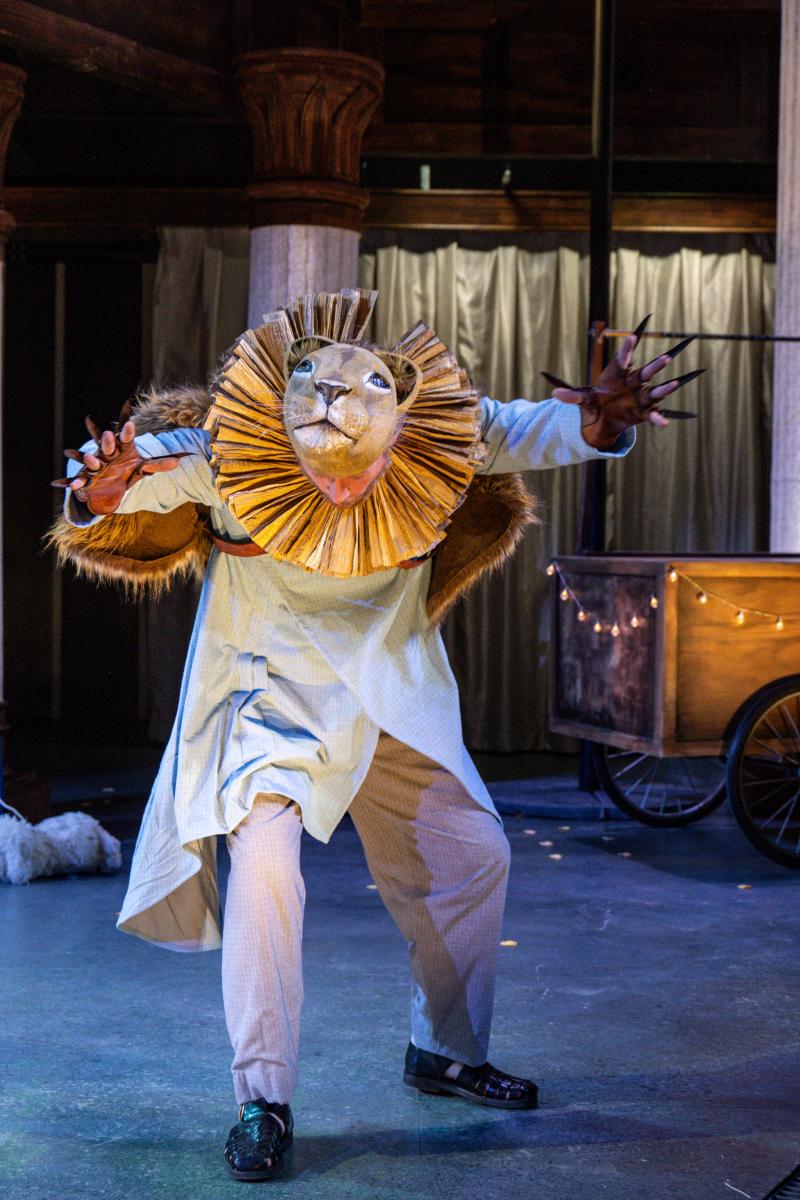 With the build phase complete, she switched to working with the wardrobe team once performances got underway. Still in this role, Burg works two of the seven shows at the festival. Some of her tasks include ironing and laundering the costumes, helping actors with quick changes and fixing any craft pieces that might break.
Through the experience, she's learned how to balance a large number of projects, interact with professional actors and build stamina when working long days. Although there have been times she's wrestled with challenges, she keeps working through any doubts.
"I just keep showing up every day and proving to myself that my work is up to par with everyone else's," she said. 
Burg's contract with the Utah Shakespeare Festival runs into October when the season wraps up. She is currently applying to positions all over the country that will allow her to use her skills to make magic happen on the stage.
(L): Ryan Ruckman as Snug in the Utah Shakespeare Festival's production of "A Midsummer Night's Dream." (Photo by Karl Hugh. Copyright Utah Shakespeare Festival 2023.)