Business
Building the UNI tomorrow needs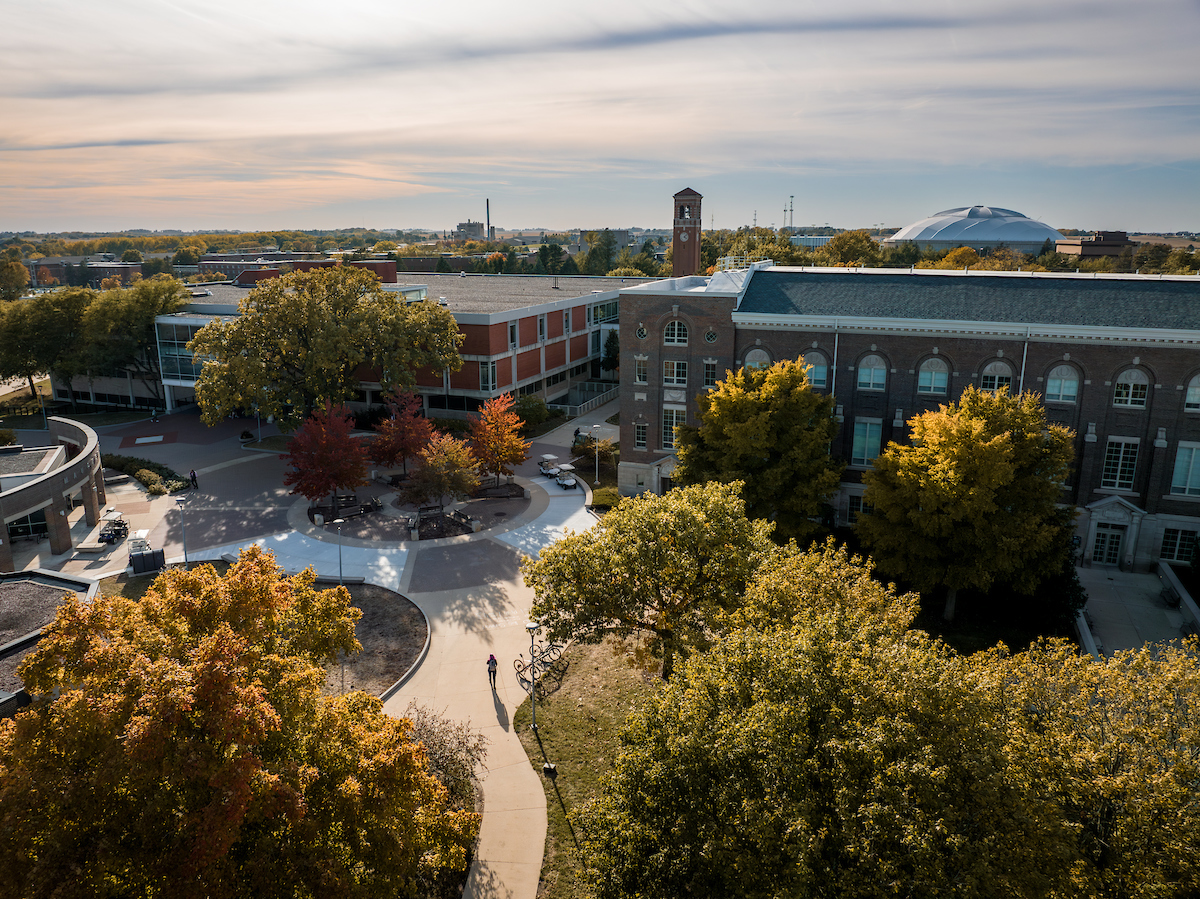 In October 2022, the university publicly launched Our Tomorrow: The Campaign for UNI, a comprehensive fundraising campaign seeking to raise $250 million to support student access and success, engaged learning, academic programs and faculty, and iconic spaces. The campaign is slated to run through 2026 – the university's sesquicentennial. When the Our Tomorrow campaign was announced last fall, UNI had already received $187.5 million in support during the campaign's quiet phase. Because of David Wilson and 27,294 other alumni and friends who stepped up, the Our Tomorrow campaign has raised $243 million in support of the university as of September 30, 2023. 
"UNI is stronger because of the commitment alumni, friends and organizations are making to our campus and our students," said UNI President Mark Nook.
David hopes his gift can serve as a challenge to encourage others to step up and help build this incredible institution. "Each donation shows your commitment to the students of today as well as those of tomorrow," he said.
The UNI Foundation received a record $58.4 million in gifts from alumni and friends during the 2022-2023 fiscal year.
"All gifts are helping build the UNI tomorrow needs," said Jim Jermier, vice president for University Advancement and president of the UNI Foundation. "The unprecedented generosity is more than a number – it's a commitment to making a difference in students' lives by investing in UNI's mission for the future. Our tomorrow is truly beginning now."
Alumni and friends have stepped up to the call. Support for the Our Tomorrow campaign has included:
Gifts from more than 27,294 unique donors including 10,460 first-time donors  
236 new endowments created
More than 400 new scholarships that bring the promise of a UNI education within reach for more Panthers
Professional readiness programming, undergraduate research, internships and study abroad opportunities made more accessible than ever before
$54 million provided since the start of the campaign to strengthen academic programs 
$1 million gift established new endowed faculty position with the Gerdin Family Chair in Gerontology

‌$450,000 investment strengthens high performance computing infrastructure
New Audiology Testing Suite created to serve the Department of Communication Sciences & Disorders
Phase 1 of the Campanile renovations completed, preserving and protecting the carillon instrument for future Panthers
Comprehensive improvements to patron amenities at the Gallagher Bluedorn Performing Arts Center are underway with 780 new seats in the Great Hall; remainder of project to be completed in 2024
Enhanced athletics training facilities with Goschke Outdoor Practice Facility and Van G. Miller Family Team Meeting Room
Added a new wrestling training facility to the Our Tomorrow campaign 
Because so many Panthers have stepped up, there is much to celebrate as we close in on our goal of $250 million. As we ride the momentum together to 2026, we hope you'll join us to reach these stretch goals, strengthening our campus for generations to come.
 
---
Student Access & Success
Raise at least $75 million in scholarship support
---
Engaged Learning
Double the current campaign resources for student engagement activities to support student professional readiness and undergraduate research opportunities as well as student service learning and community engagement
---
Academic Programs & Faculty Support
Launch UNI's new nursing BSN with $1 million in scholarship support to attract the brightest and best students and $2.5 million to create new nursing teaching facilities for a competitive, innovative program
Raise an additional $10 million to support faculty hiring and development, academic program growth and to complete the Applied Engineering Building fundraising
---
Iconic Spaces
Complete fundraising for the Gallagher Bluedorn Performing Arts Center
Finish Phase 2 fundraising for the Campanile, enabling the plaza renovation
Complete fundraising for phase 1 of the UNI-Dome project
Create a new home for Panther wrestling with a Wrestling Training Facility