Business
David W. Wilson pledges $25 million donation to University of Northern Iowa
Largest gift in UNI history establishes David W. Wilson College of Business
CEDAR FALLS, Iowa – A historic gift to the University of Northern Iowa will mark a new chapter in the university's renowned business college. David Wilson, a 1970 graduate of UNI, has pledged a $25 million donation that will chart a bold path for the future of the College of Business, fueling strategic initiatives and investing in faculty and students. The $25 million donation is the largest single gift in the history of the University of Northern Iowa.
In honor of the gift, the business college, upon Board of Regents approval, will henceforth be known as the David W. Wilson College of Business, the first named college at the University of Northern Iowa. The contribution establishes the Wilson Endowment for Integrity and Excellence to advance business ethics education and ensure graduates continue to thrive and lead in a rapidly changing business landscape. 
"This gift to UNI is made in the hope that this money will transform the university; transform the College of Business," said David Wilson. "I'm hoping this gift will ensure students will learn to do things the right way."
"This is a historic moment for our campus. The Wilson College of Business will truly transform business education at UNI, taking our already premier business programs to new heights," said UNI President Mark Nook. "We're honored that UNI's first named college will stand as a testament to David's belief in the power of education and will provide resources for the university to foster innovation for the future."
Leslie Wilson, dean of the College of Business, said the $25 million gift symbolizes a new chapter for the college, building on its long tradition of excellence. "Current and future business leaders need to be equipped to confront the complexities of a domestic and global economy. They need the critical thinking skills that allow them to live their values and lead with integrity," she said. "The David W. Wilson College of Business will elevate ethics and integrity as a core component of who we are: through our mission, our curriculum and our brand."
‌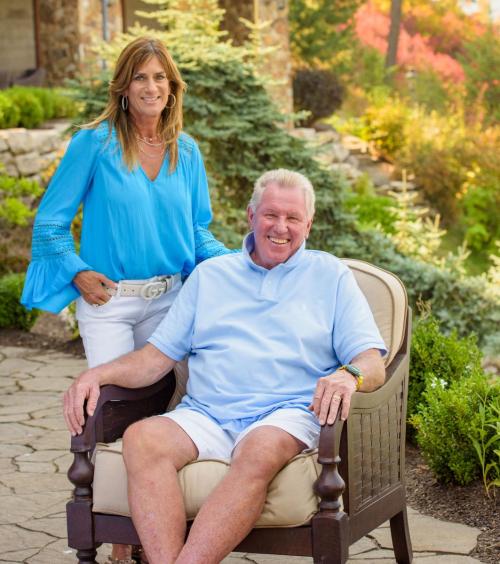 A portion of the gift also establishes the Wilson Scholars Fund, providing renewable scholarships for students from Tama County, which includes Traer – David's hometown. Wilson also worked with the UNI Foundation to structure his contribution as a challenge gift in the hopes of spurring additional support for the university's Our Tomorrow campaign. 
"It's exciting to be part of more than 27,000 alumni and friends who have said yes to this campaign," he said. 
This most recent contribution expands on David's previous support that created the Wilson Chair in Business Ethics in 1999. For the past two decades, the faculty position has educated students about ethics and served as a resource on the topic for the community. The Wilson Chair will play an important role in the vision for the Wilson College of Business.