Business
College of Business students help plan international business case competition on campus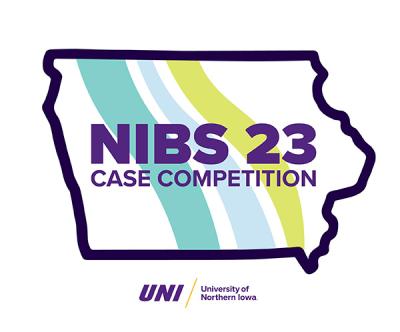 Students from around the globe will descend on the University of Northern Iowa campus from March 4 to 11 for an internationally renowned business case competition. And our own students are making it happen.
The event is called the Network of International Business Schools (NIBS) Worldwide Case Competition, and participants tackle real-world international business challenges in a best-on-best team tournament. Sixteen schools across 13 different countries, including the Netherlands, Germany, Romania, Hungary and Finland, will participate.
UNI College of Business students are tasked with planning the event and logistics as volunteer ambassadors under the coordination of Chris Schrage, global opportunities coordinator and marketing and entrepreneurship instructor. Ambassadors serve as each guest school's point-of-contact, helping them navigate campus and their itineraries.
Blake Helle (Supply Chain Management and Marketing '23) is an ambassador coordinator. He oversees the ambassadors, helping them understand their roles. He took part in the NIBS Worldwide Case Competition as an ambassador last year – held virtually due to COVID-19 – so he's excited to experience this version in-person. After all, it's not every day you get to interact with peers from countries all over the world in one place.
"I'm extremely excited. I got so much out of it last year, and it was just a virtual format," Helle said. "You see these people from across the world and the presentations they put together, and the quality that comes out of it, it just blows you away. I'm excited to actually meet with them and network with them in person this year."
Also on the schedule are events outside the classroom meant to showcase life in Iowa and the United States. For example, schools that stick around until the last day, on Sunday, March 11, are invited to attend a junior-league hockey game between the Waterloo Black Hawks and Cedar Rapids RoughRiders. There is also a karaoke night with pizza in partnership with the UNI Office of International Engagement on Wednesday, March 8.
Mclay Lampe (Accounting and Marketing '23) is an intern helping to coordinate the competition. He can't wait to participate in some of the informal events during the week.
"We've got so many different recreation activities that are perfect for showing the United States and touring companies in the area," he said. "We're also doing visits in places around campus, so we'll be able to show off the University of Northern Iowa to all these students."
The competition ends on Friday, March 10, with the semi-finals taking place in the morning and the championship round in the afternoon. Teams will only have a few hours to assemble their presentations based on real-world cases. Expert judges from the industry will then select winners.
"It's going to be interesting to see different perspectives on business," Lampe said. "And I know we can't wait to introduce these students to a lot of the things we do here at UNI and in America."
‌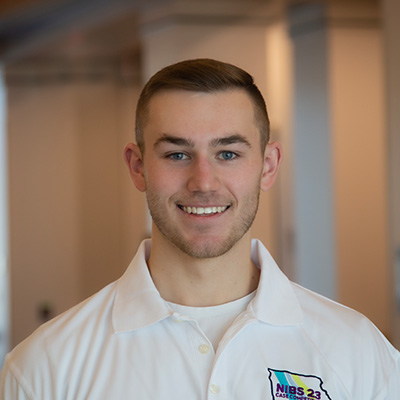 Blake Helle
NIBS Ambassador Coordinator
‌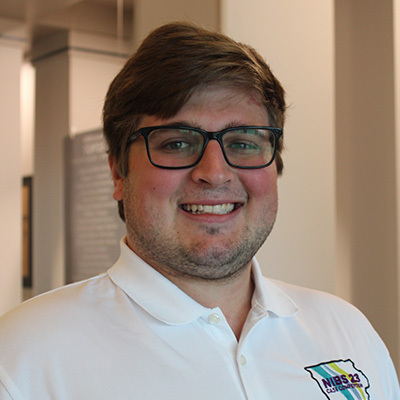 Mclay Lampe
NIBS Intern