Business
David Wilson, 1970 UNI graduate and founder of Wilson Automotive
David W. Wilson considers his story to be emblematic of the American Dream. Through sheer determination and a belief in doing business the right way, he rose from a small-town Iowa kid with a lower middle class background to become chairman and CEO of Wilson Automotive, one of the country's largest privately held auto dealerships.
As the eldest of five children, David's first exposure to entrepreneurship came as a paperboy delivering the Des Moines Register and Waterloo-Cedar Falls Courier in his home town of Traer, 30 minutes south of Cedar Falls. His father was a former rodeo cowboy who worked as a machinist for John Deere and his mother also worked full-time. Eventually the Wilsons moved to a farm outside of Traer, where David supported his family in raising horses and performing other chores. 
‌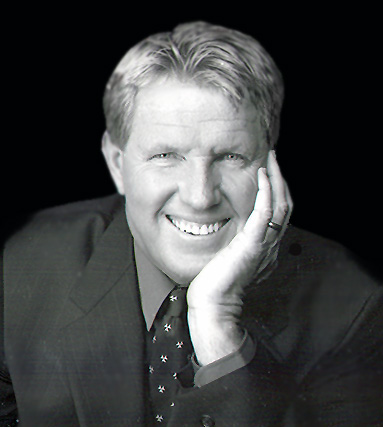 While neither of his parents attended college, it was always expected that David and his siblings would further their education beyond high school. With his mother arranging to cover the first year of his schooling, David worked a series of blue collar jobs – lathe operator and night mechanic among them – to finance the remainder of his education at UNI. By his senior year, he was selling cars at a local dealership. 
A degree from UNI offered David a well-rounded education. Through courses in logic, ethics and philosophy, he would learn the critical thinking skills that helped make him successful in business. He would graduate in 1970 with a degree in philosophy and a minor in business. 
Following graduation, David and his budding family moved to Arizona. As the family's Lincoln limped into a Phoenix-area dealership, David made a decision that would change his life. When he learned the vehicle repairs wouldn't be covered under warranty, David persuaded the manager to make him a salesman so that he could get an employee discount on the service. Within five years he would own a 25% stake in the business, ultimately leveraging the partnership to launch his own dealerships throughout the southwest United States and parts of Mexico. 
Wilson Automotive now comprises 18 automotive dealerships and related companies, employing more than 2,500 people. Sales for these corporations total more than $3 billion in annual sales, making Wilson Automotive one of the largest dealership groups in the nation. 
Over his career, David has earned many honors for his business and philanthropic leadership. Chief among them was his induction in 2005 into the Horatio Alger Association, an organization that celebrates "the achievements of outstanding leaders who have accomplished remarkable successes in spite of adversity." With that honor, he joined a diverse membership that includes Ronald Reagan, Maya Angelou, Buzz Aldrin and Clarence Thomas, who would don Wilson with the medal signifying his membership. 
"I believe with success comes increased responsibility," he told an interviewer at the time. It's a philosophy that has defined his career. In an industry commonly associated with unscrupulous business practices, Wilson strove to "do well by doing good." Wilson Automotive is characterized by its emphasis on customer loyalty and retention, its commitment to employees, outstanding reputation in the industry and dedicated involvement in the local communities as a generous and supportive corporate citizen.
 
Philanthropic History
David believes in the value of education and wants his legacy to be one of expanding ethics education across the campus and the nation, fostering innovation and excellence in the College of Business. Each year Wilson Automotive contributes millions of dollars annually to worthy causes and charitable organizations, giving back to the communities that have made them successful. 
In 1999, David contributed $1 million to UNI's Students First campaign to endow a Chair in Business Ethics. The holder of the chair attempts to educate students in the classroom and beyond about ethics and serves as a resource and authority on the topic for the community.
His gifts reveal his passion for the value of ethics as a guide to decision-making in life and business, a value he attributes to his phenomenal success. His investment has helped make ethics a focus of teaching and research in the College of Business.
David has contributed to a wide variety of university initiatives over the years, including athletics and the College of Business Dean's Fund for Excellence.
‌