Business
What Can You Do with a Marketing Degree?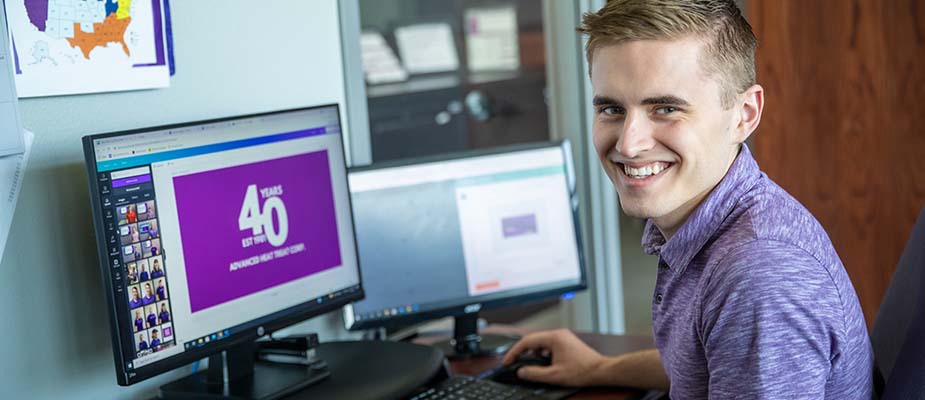 There are plenty of jobs for both creative and analytical types in the marketing industry. Responsibilities can also run the gamut, from tracking statistics to creating whole marketing campaigns. According to the U.S. Bureau of Labor Statistics, jobs for marketing majors are expected to increase by 8% every year through 2028. Here are five entry-level jobs to kickstart your career in marketing. 
Average salaries from Payscale.com.
Marketing analyst 
2021 average salary: $57,144
For the more analytical types, a marketing analyst's primary responsibility is to track and report how marketing efforts are performing. In today's world of digital and technology, these roles are even more important, as companies are looking to be more targeted and effective in their campaigns. 
Another important responsibility for analysts is monitoring market trends and consumer behavior, helping inform decision-makers on how and where to focus efforts. 
Communications specialist
2021 average salary: $53,953 
Typically on the public relations side of companies, communication specialists assist in media releases, social media and other earned media efforts. Some of their primary responsibilities are helping create content around company updates, generating positive buzz and boosting brand value. Content could include press releases, social media posts, emails to news outlets and more. 
People in this role may also help plan company events and schedule public appearances for company leaders and front-facing employees. 
Social media specialist 
2021 average salary: $51,336 
Social media is a must for any company looking to boost brand value. Social media specialists (another common job title is social media coordinator) implement strategies to increase awareness on a company's social media platforms or blogs. This could include making and scheduling posts, creating a company's online personality and tracking effectiveness. Another role social media specialists play is soliciting feedback from followers to inform decision-makers. 
Sales representative 
2021 average salary: $48,435
For those looking to get into the sales field, this is a good place to start. A sales representative is one of the main contacts for sales leads to encouraging them to purchase a product or service. They also call or meet with prospects to inform them about the benefits of their companies products. 
Marketing coordinator 
2021 average salary: $45,439 
A common entry point for marketing majors, this role usually tracks sales performance and attends meetings or industry trade shows on behalf of the company. Coordinators also help run campaigns by brainstorming ideas, determining objectives and sometimes managing projects. 
A Marketing Degree Offers Many Career Options
Marketing has many different career options for people who are creative and analytical. It's an extremely large industry with lots of opportunities available in sales, advertising or analytics to name just a few! The world of marketing offers an opportunity to express yourself through your work, which many people find rewarding.  
Consider pursuing a marketing degree at UNI's top-ranked business college.
As Iowa's only regional comprehensive university, we are designed to provide critical coursework with real, practical fieldwork. 
Real, relevant academic excellence for a world that expects future-ready graduates.
94% of UNI grads find success within six months of graduation.
 
UNI Business is accredited by the Association to Advance Collegiate Schools of Business (AASCB).
 
UNI's chapter of the American Advertising Federation (AAF) has won national competitions.
 
UNI is ranked a top regional public university by U.S. News & World Report.