Campus & Community
Iowa High School Athletic Association pledges support for UNI-Dome renovation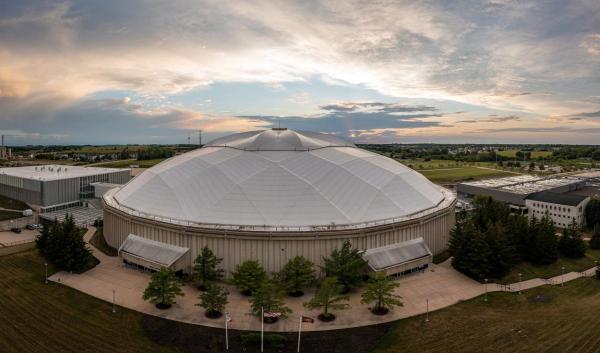 In honor of the partnership between the Iowa High School Athletic Association (IHSAA) and the University of Northern Iowa to host the annual high school playoff championships, the IHSAA has pledged an investment in the UNI-Dome renovation project to provide a next-generation facility for the future.
"We appreciate our relationship with UNI and the opportunity to host the semifinals and finals of our State Football Championship in the UNI-Dome," said IHSAA Executive Director Tom Keating. "The 'Road to the Dome' has been part of our postseason for nearly 50 years and we are excited that the UNI-Dome renovation will enhance the player and fan experience for years to come. We are happy to be involved with the project."

Read the full story here.
UNI-Dome