Campus & Community
Iowa State Fair features 11 days of different UNI programming
Each year, the University of Northern Iowa brings some purple and gold pizzazz to the Iowa State Fair, and 2023 was no exception. 
This year, the UNI booth featured unique programming for just about every day of the fair. It takes nearly 150 volunteers to keep the booth operating across 11 days. The Department of Geography brought drones, and the UNI Public Art Incubator showed off some new sculptures, giving guests an up-close look at some of the exciting things happening at UNI.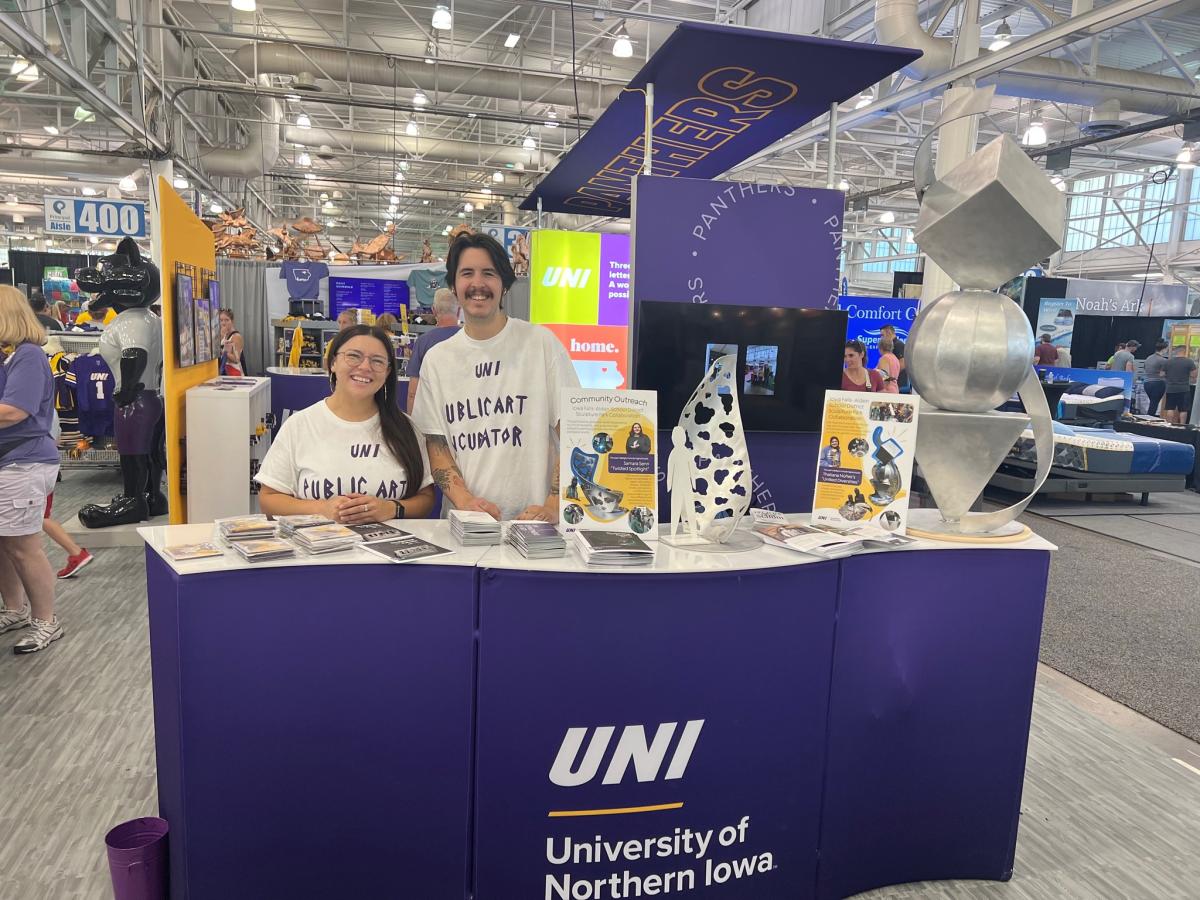 On a day focused on education, visitors were encouraged to leave a message about a teacher who influenced them.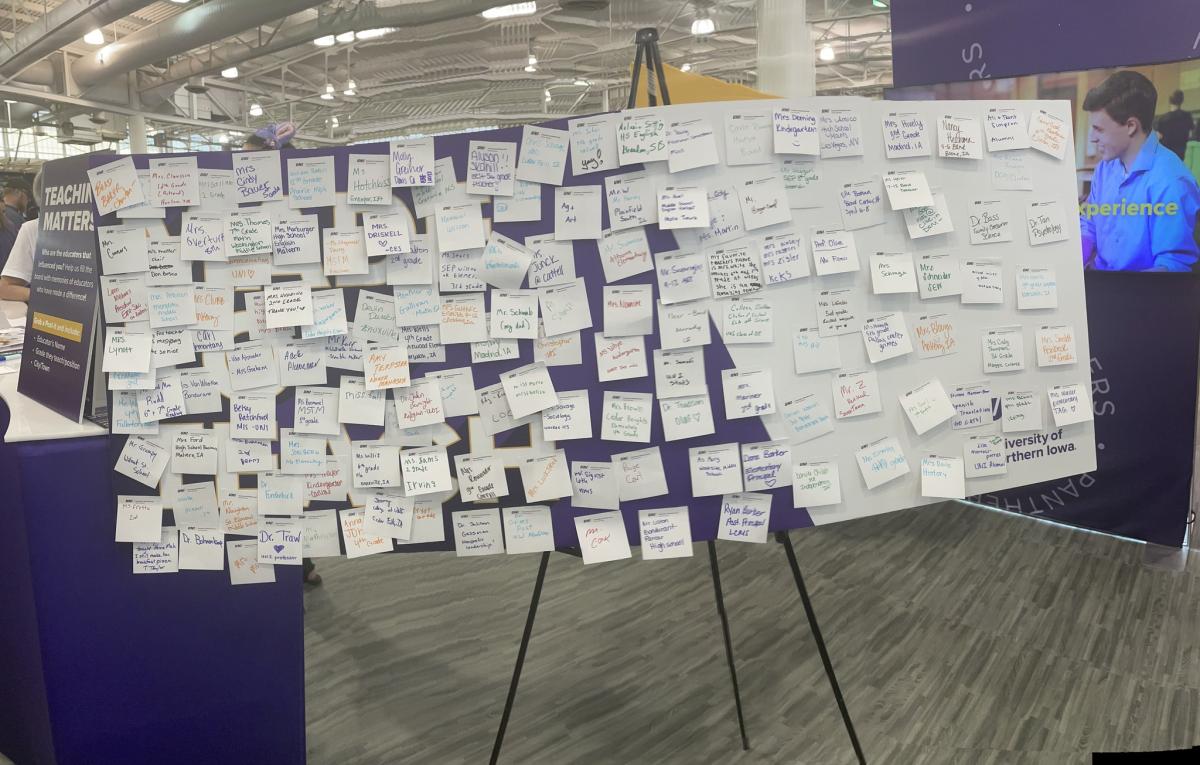 When the Department of Chemistry and Biochemistry stopped by, fair goers got the chance to learn about the research being done at Wind Cave National Park and try out the cave simulator box.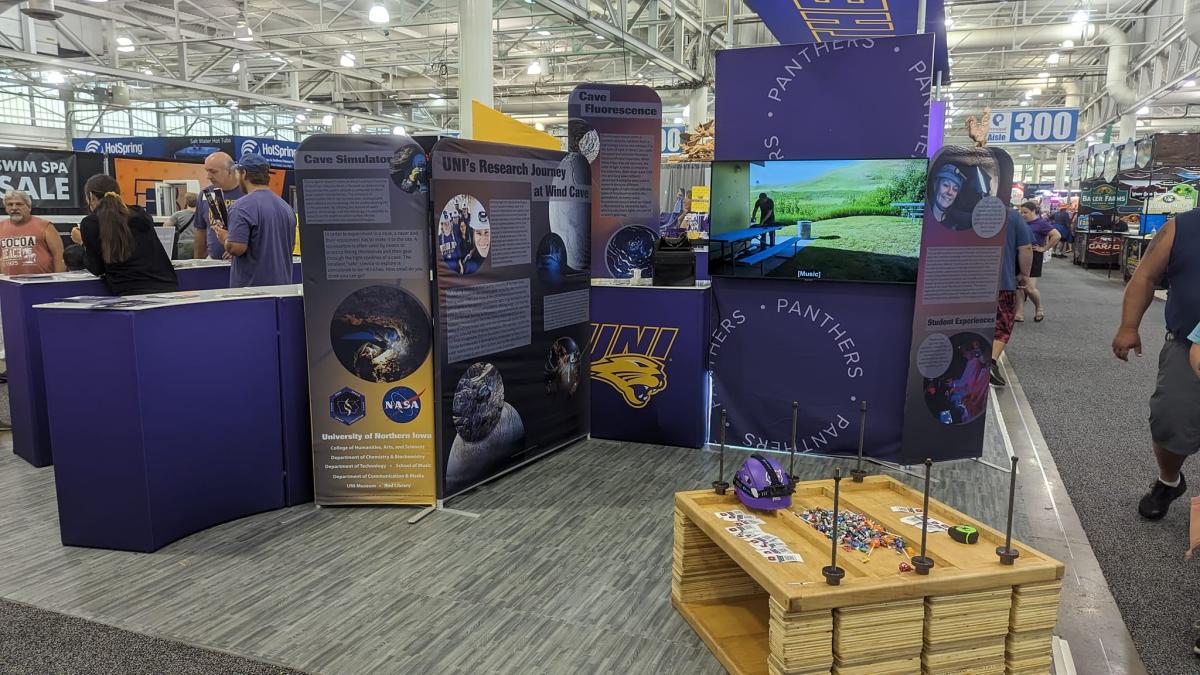 UNI Cheer volunteered at the booth, showed off some of their Panther pride and some of their best moves while they were at it.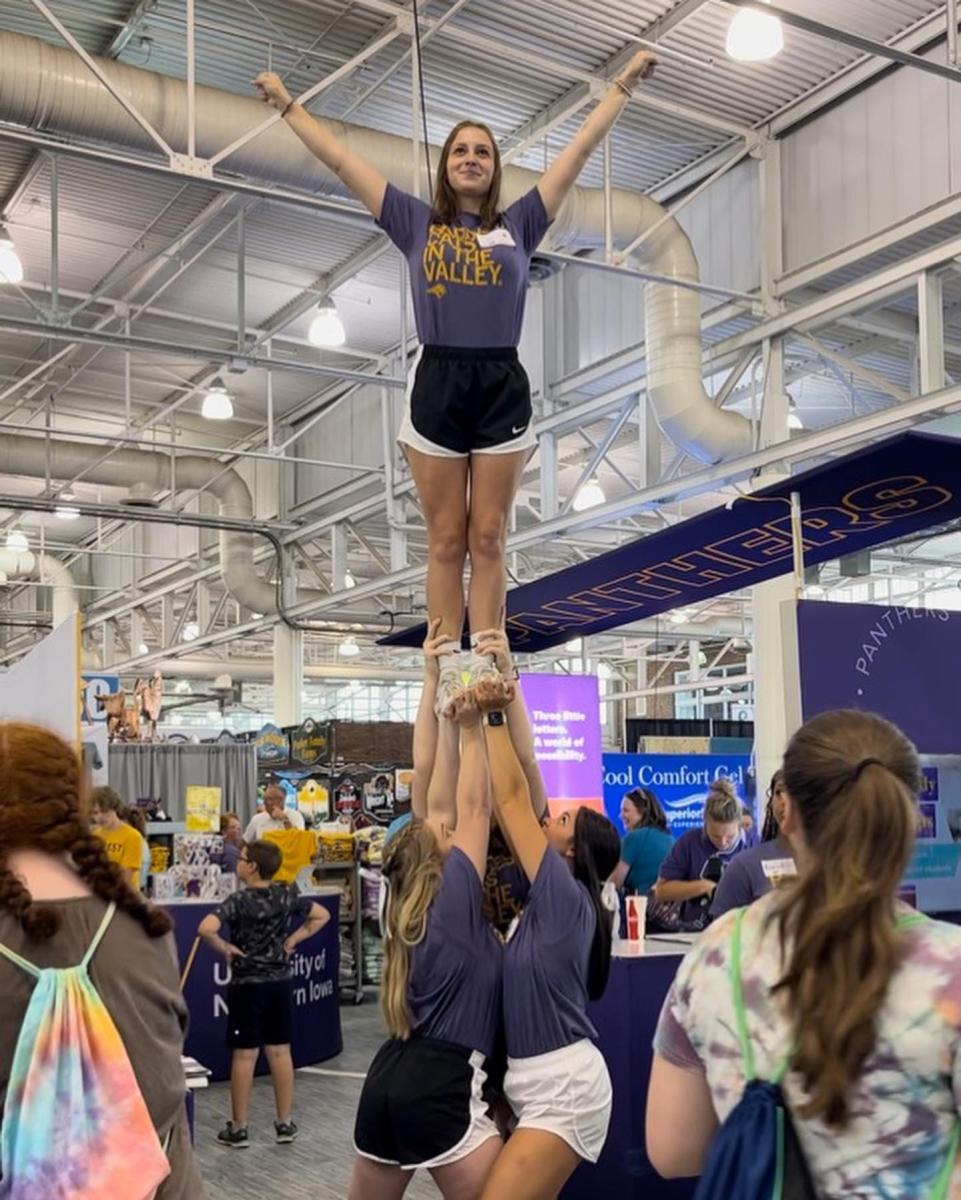 On various days, visitors could interact with some of UNI's alumni entrepreneurs, athletics staff and admissions team.

Of course, mascots TC and TK showed up to take photos with guests, and President Mark Nook was present on Aug. 18 to update visitors on the latest from UNI.
Overall, UNI volunteers staff, students, alumni and friends handed out…
22,000 waterless temporary tattoos
5,000 magnets
11,000 reusable bags
14,700 posters
4,500 fall athletics schedules
750 teacher packets
Hundreds stopped by the UNI booth to purchase the inaugural design of TC's Tee. The Baddest Cats in the Valley shirts were a major hit! With more than 800 sold, customers raised $4,095 for the UNI General Scholarship Fund.