Campus & Community
Roughly 40 years in the making, 79-year-old UNI student earns BLS degree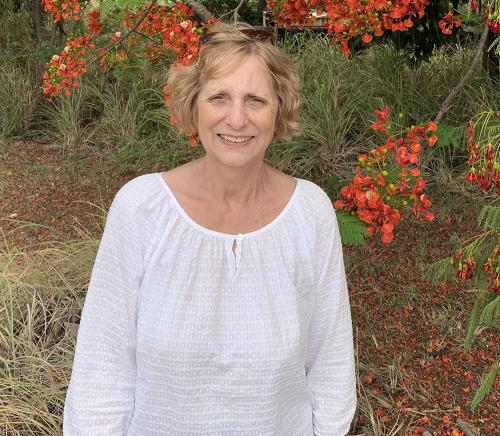 For 79-year-old Marva Eck, taking classes was more of a hobby — she never really thought that one day it could result in a degree — but that's exactly what happened this past summer as Eck took her last classes to complete a
Bachelor of Liberal Studies
degree.
The degree has been roughly 40 years in the making.
"I just really like to learn," she said. "I like being a student, I like learning new things and I like being in school, so I just keep going."
Born and raised in Ionia, Iowa, Eck was 16 years old when she graduated from Nashua High School in Nashua, Iowa.
Attending college wasn't up for debate in her childhood home, Eck said. 
"It was never something that was up for discussion," she said. "My mom told me I was going to college and that was that."
In 1959, Eck started her freshman year at Wartburg College in Waverly, but at the age of 17, she said was a bit too young for the college environment. 
"I was really too young," she said. "Of course, I thought I was mature, but in reality I was too young and too inexperienced. I did like the classes and the learning, I just needed a little more maturity under my belt to succeed."
So, instead of returning to Wartburg for her sophomore year, Eck got a job at Northwestern Bell Telephone Company, where she worked for 25 years, retiring in 1998 from what was then known as U.S. West.
At one point during her career, Eck said she was working as a long-distance operator where she placed a lot of calls to Mexico and other Spanish-speaking countries, when it dawned on her that being able to speak a little bit of Spanish might make her job easier.
"I wanted to take a Spanish class because I thought I would be better able to place those calls and help those customers. That was the spark that sent me back to school."
So Eck returned to Wartburg to take the Spanish class, as well as a few others. She later made her way to UNI, where friends and coworkers were taking classes.
"After the Spanish class, I didn't have to give a reason for wanting to take more classes and the phone company was willing to pay for classes and the books, so I saw no reason to not keep going," she said. "UNI also offered many general education classes that would be required if working toward a degree - which also happened to be the same classes I was interested in - and it was close proximity-wise to work, so it was convenient."
For the next roughly four decades, Eck participated in UNI's
guided independent study
offerings — which allows students to complete a class at their own pace - and UNI-CUE. She also earned some transferable credits from community colleges in Iowa and Kansas.
Eck took classes through the
UNI Center for Urban Education
(UNI-CUE) and community colleges around the state and in Kansas, where she moved approximately three years ago to be closer to family. 
"I just took whatever I wanted," she said. "That was how I approached things — I took classes that I thought might be interesting — and I liked studying all kinds of things, so I just kept taking classes."
Her experience at UNI, with its variety of high-quality classes and its outgoing and supportive professors and staff, was fantastic, which was just one factor that made her want to keep going back for more.
"I always liked sociology, and I used to joke that I'm probably the only person who really likes the humanities, but I really do," she said. "I also liked learning about other countries and cultures, so I took a class on the Soviet Union and another one on Africa. I also took a law class, which was really hard because my brain doesn't think that way, and I really enjoyed taking a sign language class."
Often Eck was balancing work and raising her daughters Lacretia and Monica while taking a class or two.
"The girls would often make fun of me when they were younger because they were done with their homework and I still had to do mine," she said.
Looking back over all the classes she has taken, Eck said it dawned on her that a degree might be within her reach.
"She was really pretty close to finishing," Trainor said. "When I first started working with her about two years ago, she really only needed to fulfill maybe three or four requirements including biology and a lab."
"That biology class," Eck said. "When Hope told me I needed to take the biology class, I thought, 'Oh boy, I don't want to do this.' That was a challenging class for me. It was interesting, but it was tough."
The biology class was one of the last classes Eck needed to complete the 120 units required to complete her degree.
"She did it," Trainor said. "She stuck with it and completed the classes she needed and she got her degree. It was really great to be able to work with her and support her on that journey. She's a great woman — fun to talk to and easy to get along with — I always enjoyed chatting with her."
"I was excited when I found out I had enough credits to complete the degree," she said. "I was walking around all day with a big grin on my face. I think my daughters are both very proud — I think they are proud that their mom stuck with it and I think they might also be a bit relieved that they don't have to read all my papers or listen to me talk about the classes I'm taking any more."
But completing her degree does not mean Eck is finished with school.
"I'm not done yet," she said. "I'm just going to keep taking classes that interest me and keep learning."