Campus & Community
Scholarships available for families of military veterans attending UNI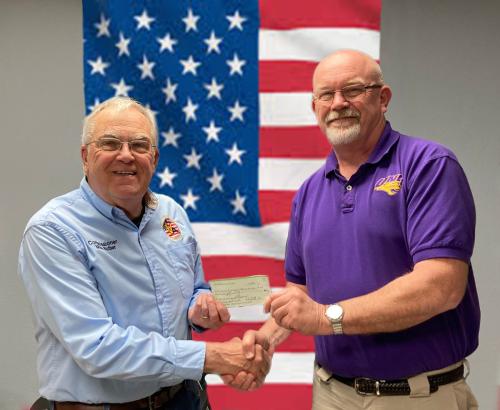 Family members of military veterans are eligible for scholarships available through the University of Northern Iowa, the Veterans of Foreign Wars Post 3896 in Cedar Falls and the American Legion Becker Chapman Post 138 in Waterloo. The two scholarships of $250 will be awarded to spouses or dependents of veteran students attending UNI.
"It is difficult enough for veterans to transition to a civilian learning environment, let alone for the family members that accompany them," said Henry Korf, UNI Military and Veterans Student Services Coordinator. "The VFW and American Legion wish to recognize that veterans don't serve nor transition alone."
Applicants will submit a brief essay discussing how the funds will be used to help them better support their veteran partner or parent. Those interested in more information or applying can contact Korf at henry.korf@uni.edu. Applications are due March 28, and the scholarships will be awarded at the UNI Student Leadership Awards on April 11, 2023.
The gifts provided add to the depth of support UNI has to offer active-duty and veteran students, as well as their families. UNI offers multiple resources through its Military and Veteran Student Services office and UNI Veterans Association to support the veteran and their families as they transition from service to civilian life, making it one of the most military-friendly institutions in the state.
UNI was recently awarded gold status as the top Military and Veteran Friendly small public institution in the nation for the second consecutive year, in recognition of the support and resources UNI's veteran organizations have in place to support the university's veteran and military population. UNI has also earned a Military Spouse Friendly School designation for its efforts in creating sustainable and meaningful education paths for military spouses.